The Belize Barrier Reef is one of the most spectacular reef systems in the World. But, for those looking for a casual swim, what are the best beaches for swimming in Belize?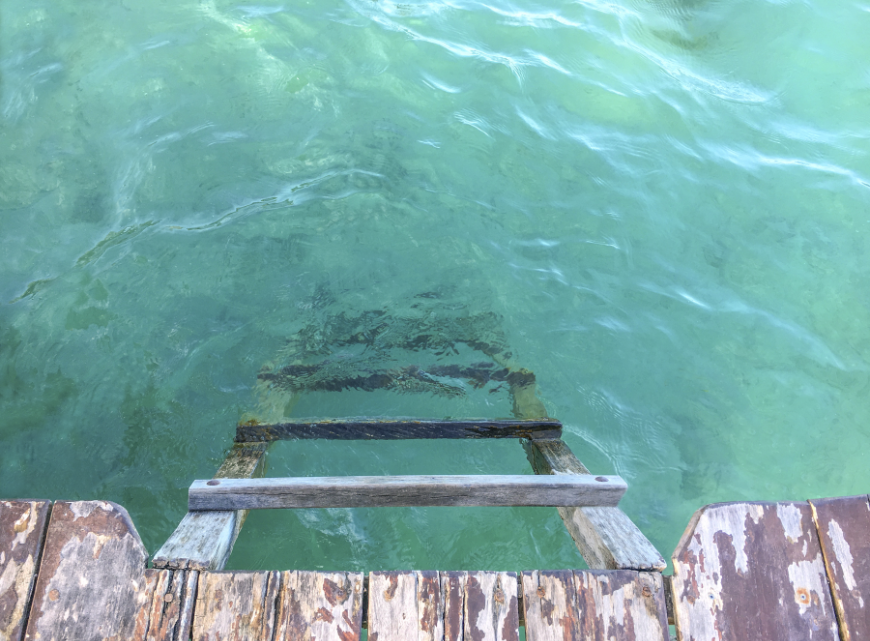 Ease your way in or make a splash—either way, you'll have a great time!
Belize boasts the largest intact reef system in the Northern Hemisphere and the snorkelling and diving in this section of the Caribbean sea is guaranteed to bring you face to face with some of the ocean's most incredible creatures. But, for all the abundant coral, seagrass and marine life, where can you go in Belize for just a casual dip? Stepping into the ocean straight from the beach is one of the joys of travelling in the tropics, so we've taken the time to put together this list of all the best beaches for swimming in Belize. Get your swimsuit ready!
We'll outline these superb swimming beaches in Belize from North to South, making a great start for a beach-hopping Belize itinerary.
Best Beaches in Northern Belize
1. Beaches in Ambergris Caye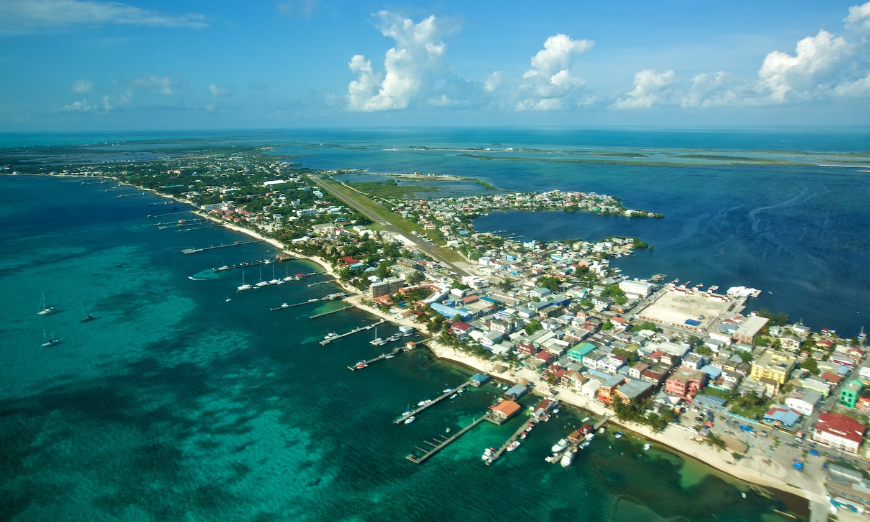 Be the envy of everyone you know when you return home with a sun-kissed glow—courtesy of Belize's Ambergris Caye.
Located close to the Mexican border, beautiful Ambergris Caye is just an hour and a half ferry ride from Belize City. This and neighbouring Caye Caulker are two of the most accessible beach destinations in Belize.
For swimming in Ambergris Caye, you'll want to head to one of the following resorts with the best-kept beaches. Closest to San Pedro, you'll find Ramon's Village Resort and north of town along the Boca del Rio, you'll find Sandy Toes beach bar. Further north, X'tan Ha Resort and Tranquility Bay both have lovely beaches with clear waters.
Ramon's Village Resort has its own beach of white coral sand, and a long dock that juts out into the Caribbean Sea.
2. Beaches in Caye Caulker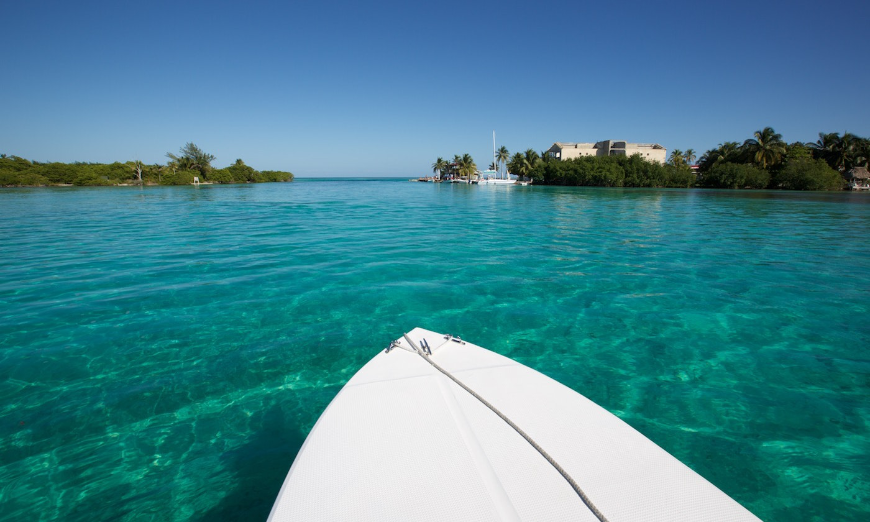 Where will the crystal clear waters of Caye Caulker take you?
Caye Caulker is an island lover's paradise with no paved roads, chilled out beach bars, and possibly the best swimming spot in Belize. The Split is a thin channel separating the northern and southern parts of the island and is free of seaweed and seagrass. It is the most popular place to hang out on the island and has a fun atmosphere all day long. You can access the beautifully clear water from a short set of pool steps straight from the white sand beach. There are also cute picnic tables and chairs in the sea itself, and a long wooden dock for getting in a little deeper.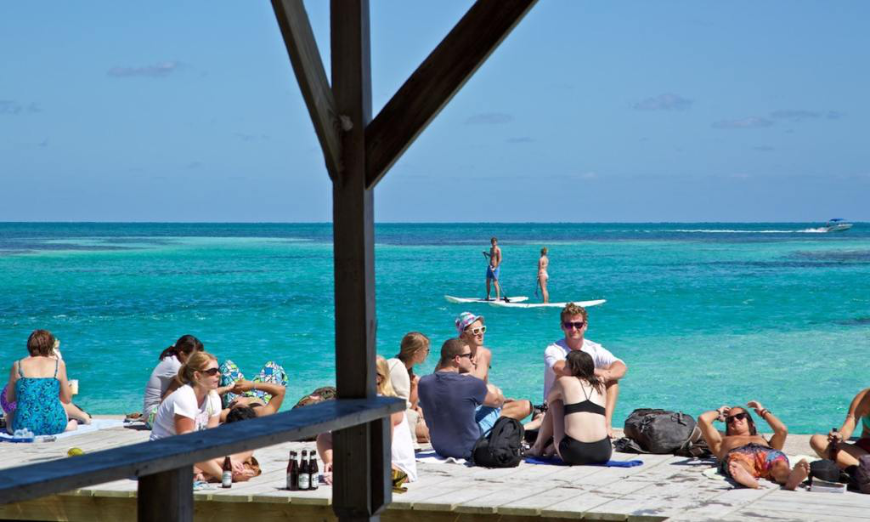 Travelers come to Caye Caulker to relax and enjoy the slow pace of island life.
Best Beaches near Belize City
3. Beaches in the Turneffe Atoll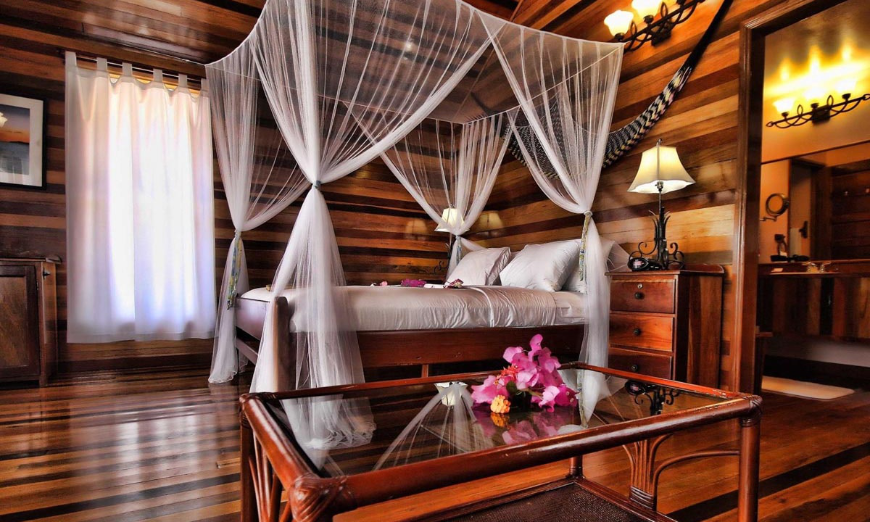 After a day in the water, indulge in a nap at Turneffe's only resort.
The protected islands of the Turneffe Atoll are the closest beaches to busy Belize City. The one and only resort, Turneffe Island Resort, offers guests plenty of places to take a dip. The picture-perfect beaches off the main island are protected by long docks, which make it perfect for wading into the water from the beach and jumping in deeper out to sea. The reef does start close to the shore here, but the wide stretch of beach makes up for it!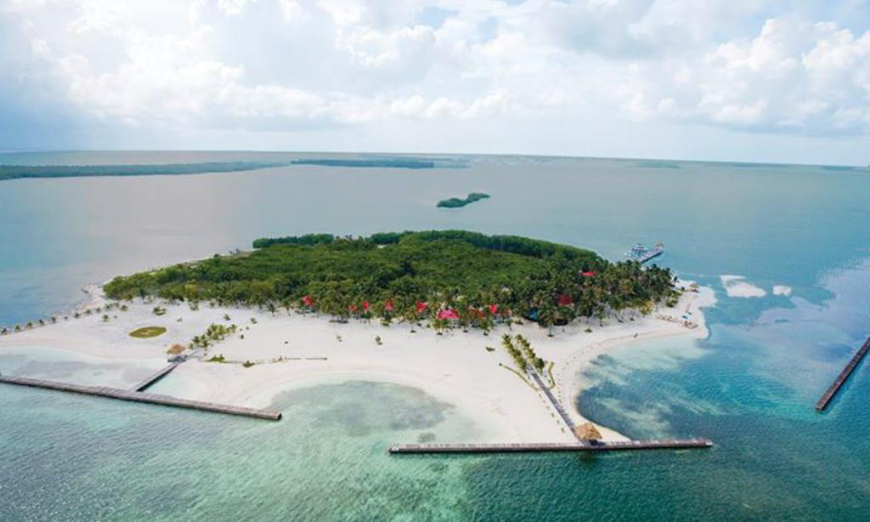 Relax in the sun on white sand on these protected beaches.
Best Beaches in Central Belize
4. Beaches in Hopkins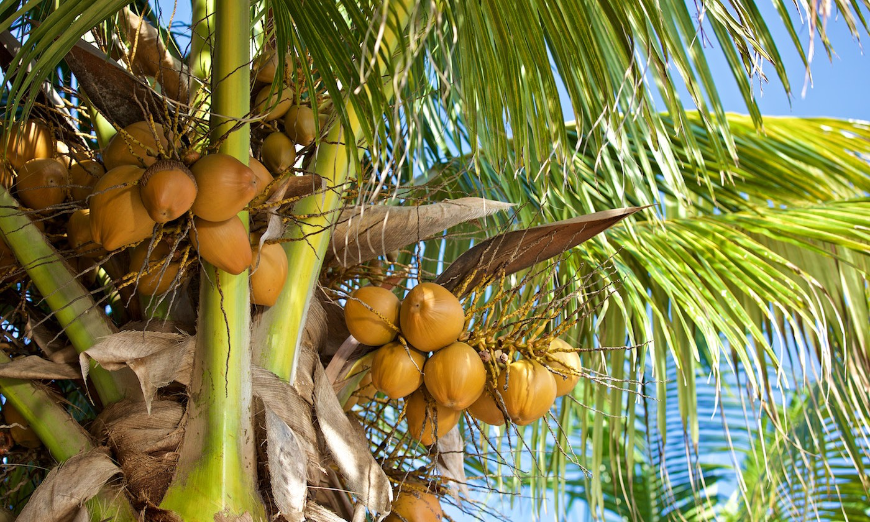 You know you're in paradise when you see the coconut trees of Hopkins, Belize.
The reef is 8 miles or so from the shore near the village of Hopkins, and there is less seagrass here than in other areas of the country, making it a good place for swimming in Belize. The sand is a rich golden colour and the beach extends for an uninterrupted 5 miles beside the green-hued ocean. Coconut Row is a great place to stay right on the beach. From here, you can also take a boat out to South Water Caye Marine Reserve where you'll find plenty of islands with tiny, but near-perfect swimming beaches.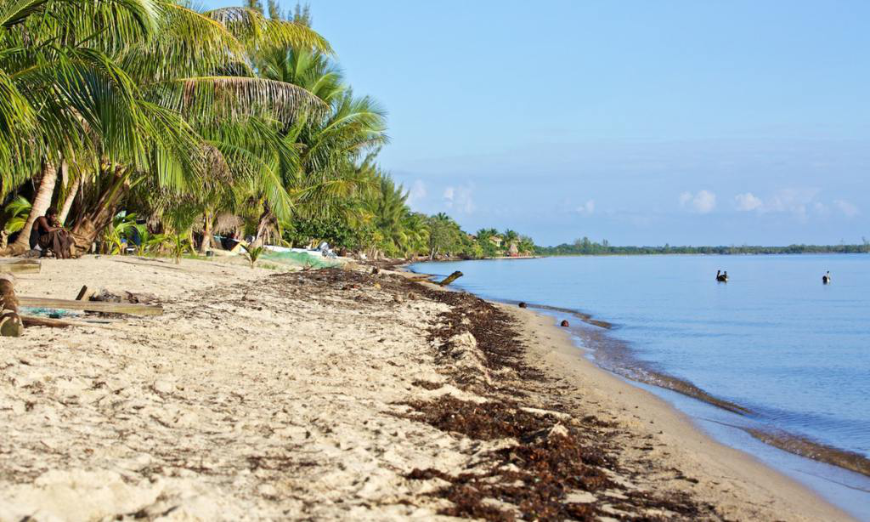 Hopkins is a small, laid-back village on the central Caribbean Coast. It has a long, beautiful strip of beach, and a large freshwater lagoon.
5. Beaches in Placencia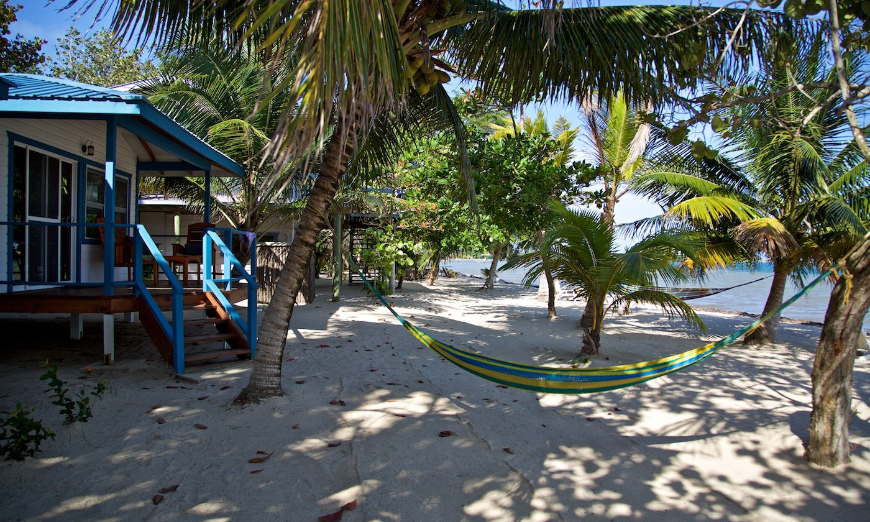 Napping in a hammock on Maya Beach after a long swim? Yes, please!
A little further South you'll come across the Placencia peninsula and white sands of Maya Beach. While there are a few spots of coral and seagrass, the clear open areas of refreshing blue ocean are easy to spot and it's fun to find your favourite area on these long beaches. You can also hop on a boat and make your way to nearby islands like Ranguana Caye which has a lovely bay for swimming.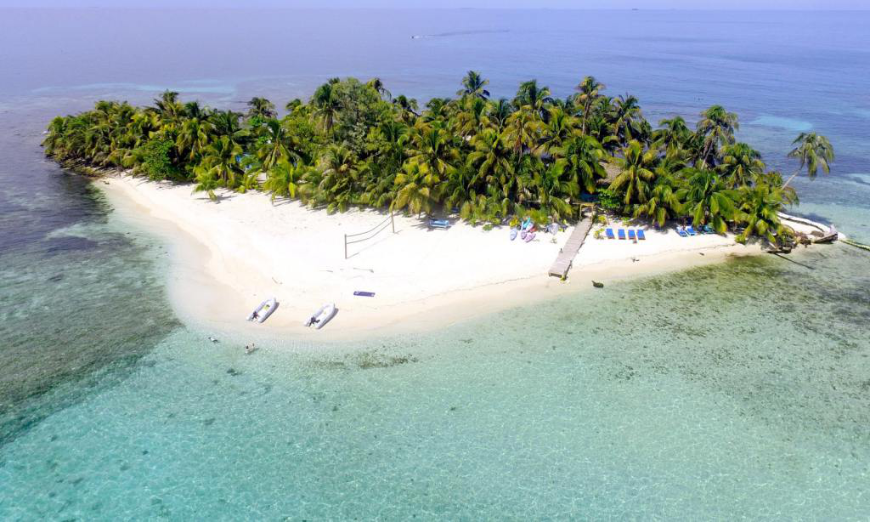 Ranguana Caye is a two-acre Belize private island. We can't think of a better place to play castaway for the day.
The great thing about Belize is that you can enjoy swimming close to the shore from any of the above sandy beaches and then also head further out to snorkel in the incredible reefs. Head further still and you can go diving in the famous blue hole of the Belize Barrier Reef, or even meet a whale shark! The beaches and oceans of Belize have something for everyone.
Jade House, Anywhere Contributor
Jade House is a freelance writer who has spent the last few years living in Asia and exploring as much as possible. This year you'll find her closer to home, taking camper van adventures across Europe with her fiancé and their dog. Follow the day by day journey on Instagram (@jade_house) and read more from her at journey-count.com