These cabanas are truly an escape, located on the Ranguana Caye – a cluster of islands not far off the coast from the Placencia Peninsula. From here, it's easy to take tours of the more well-known Belizean cayes, while offering plenty of opportunity to spend your downtime away from the crowds. These cabanas offer basic amenities, and while they aren't the most luxurious accommodations, they do offer a wealth of stunning views.
Featured in:
Beachfront, All Inclusive, Cabins and Villas, Great for Families, Isolated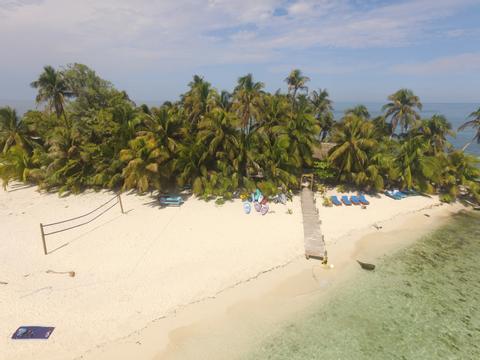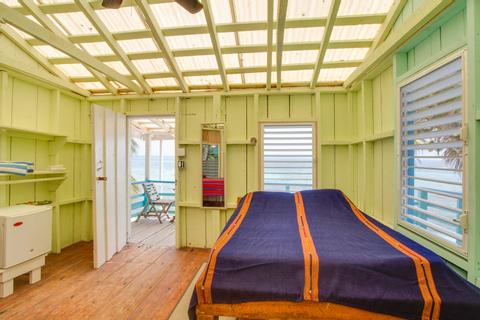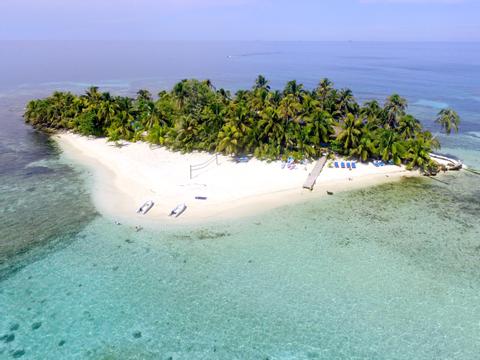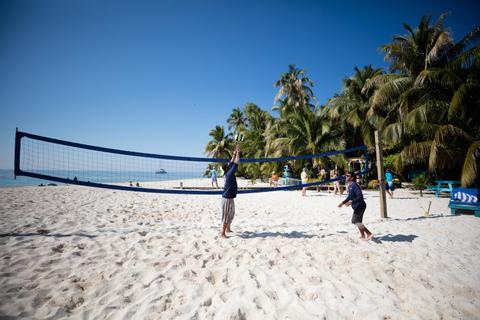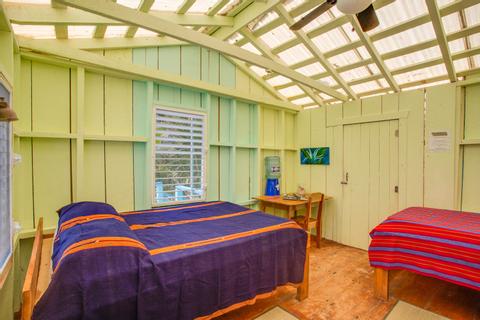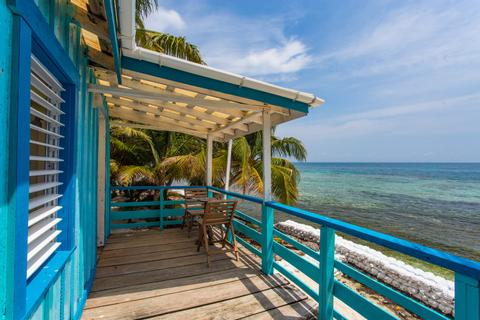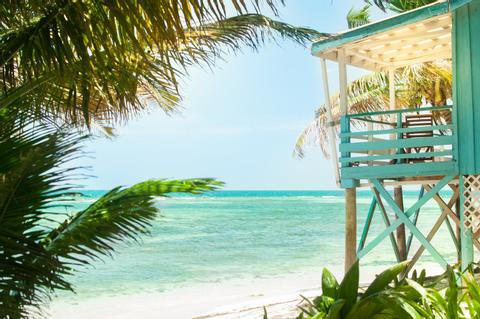 3:00 p.m. check in
11:00 a.m. check out
Wireless Internet
Attractions & Sites
6 km
62 km
19 km
83 km
31 km
170 km
86 km
A stay at these cabanas requires a boat ride from Placencia Village, hopefully the first of a few fun boat rides during your Belize vacation. Surrounded by the Caribbean, you'll be inspired to take lots of interesting marine tours, especially to the Belize Barrier Reef. There are sections that make for excellent scuba diving tours, as well as plenty of space for more experienced divers. Serious divers should also be sure to check out the Belize Blue Hole, where you can see an underwater sinkhole with stalactites.
Sea turtles nest on Ranguana Caye, and you might be lucky enough to see a baby sea turtle hatchling. On the island, you'll find hammocks to make your visit to the beach especially comfortable. There are kayaks, paddle boards, and snorkeling equipment available for guests to use.
The cabanas are bright and sunny, with comfortable, hardwood interiors. Each cabana has a balcony with a nicely furnished sitting area. Inside, an overhead fan keeps the space nice and breezy. You won't be totally cut off from the outside world, thanks to the Wi-Fi. And in spite of the remote location, these cabanas do have daily housekeeping. There's also private bathroom with a hot water shower.
Cabanas also come stocked with necessities like a water cooler. They also have desks, dressers, and mini refrigerators so you can bring whatever you want as far as sustenance. You can also sign up for an all-inclusive package and have your meals and drinks (including alcoholic drinks) provided by the staff, for a complete island getaway experience.
Accommodations
Balcony
Fan
Mini Refrigerator
Wireless Internet
Similar Hotels