Glover's Reef Atoll, Belize
A UNESCO World Heritage Site, Glover's Reef Atoll consists of 5 tiny tranquil islands and an expansive coral reef that measures 18 miles (29 km) long by 6 miles (10 km) wide. It is the southernmost coral atoll in Belize, sitting approximately 28 miles (45 km) east of Dangriga and Hopkins on the mainland.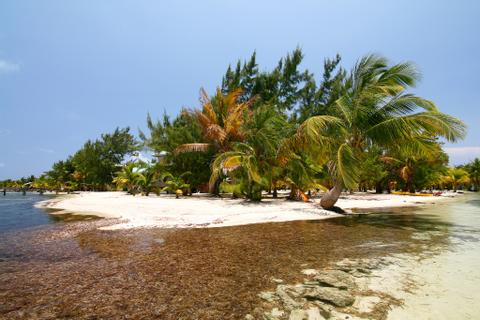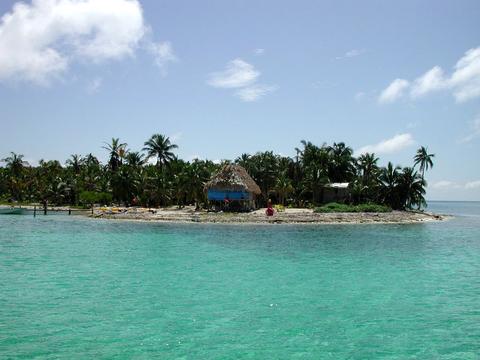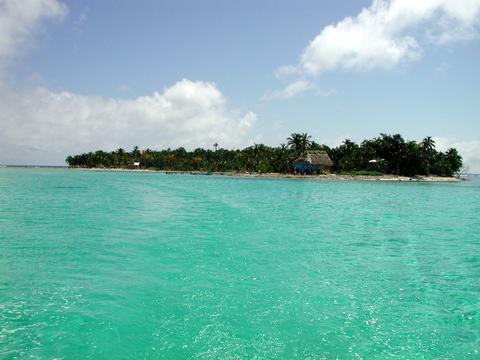 The islands of Glover's Reef Atoll offer some of the least expensive accommodation options out of all of the islands in Belize. Basic beach bungalows, cabins, or safari-style tents are the most common, although the option to camp also exists. Either way, Glover's Reef is a great option for the more budget-minded traveler who prefers a rustic experience. Other than the accommodations, Glover's Reef is completely uninhabited.
Travelers who visit Glover's Reef will enjoy its laid back nature and easy access to a variety of water sports. Windsurfing, kayaking, snorkeling, beach volleyball, and yoga are just a few of the activities here.
Despite being a less visited scuba destination that other areas in Belize, the reef here is pristine and has been set aside in a protected marine reserve. Best known for its several challenging walls, the diversity of dive sites in Glover's Reef provides something for all levels, including snorkelers. While sightings aren't frequent, whale sharks do visit the area from March through June. Like the Turneffe Islands to the north, Glover's Reef also has expansive saltwater flats where fly fishing for bonefish is popular.
Transportation should be arranged with the accommodation provider. In some cases, the cost of transportation may be included in the total price of your stay depending on the day of your arrival. If not, transportation to Glover's Reef can be as much as $700 per trip. Most boats depart from Belize City. The ride takes approximately 3 hours and can be rough.