Gunung Kawi, Indonesia
Gunung Kawi is filled with a sense of ancient majesty and mystery — no one is sure of its original purpose. One of the oldest archaeological sites in Bali, it has candi (shrines) carved into 8-m high niches on the riverside cliff. This pre-Hindu construction dates back to 11th-century Balinese kings. A walk through spectacular rice fields leads to a path descending into the Pakerisan River Valley, where the monuments rest on the banks of the holy river. They are accompanied by Pura Gunung Kawi, a modern-day Balinese Hindu water temple. Located in Tampaksiring in north-central Gianyar Regency, a half hour north of Ubud, this complex looks and feels like the setting of an Indiana Jones film.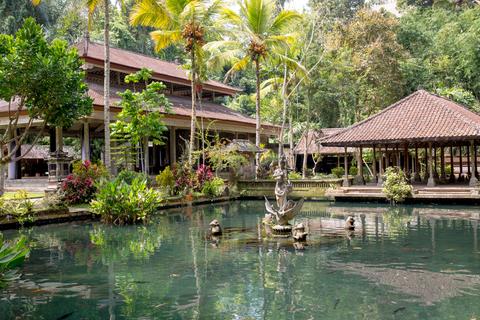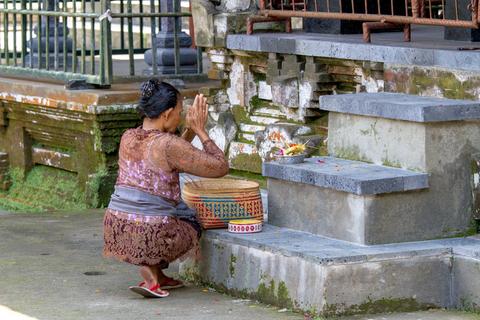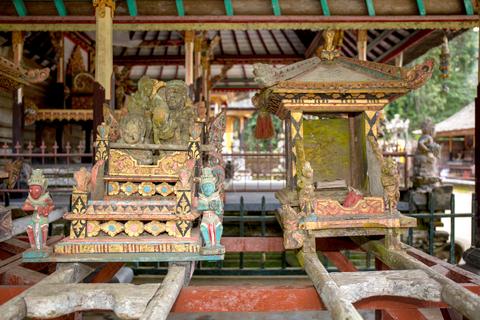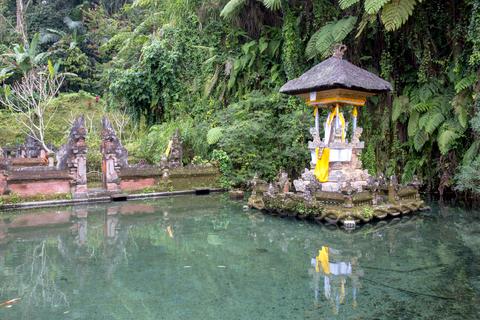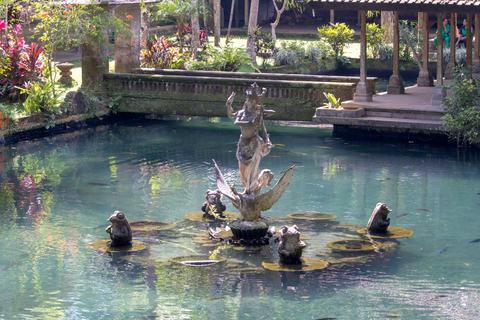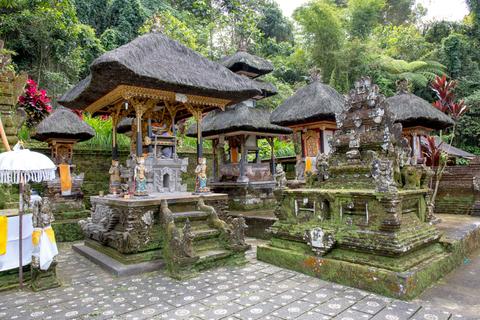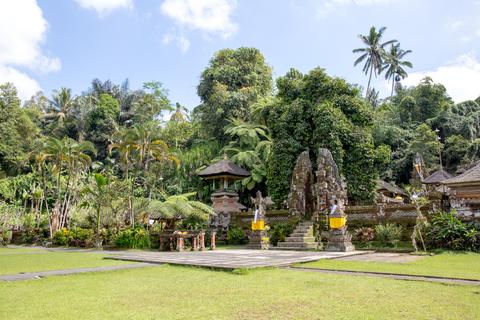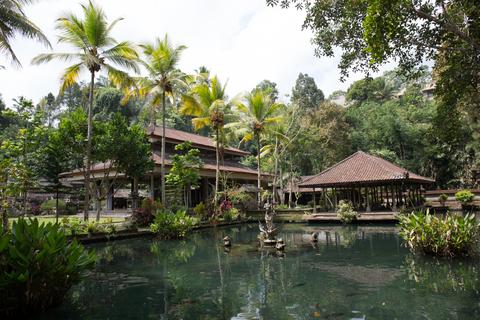 The candi here are unique to Bali, but similar to free-standing candi found in Java. The identity of the builders is not known. Balinese myth tells that the legendary warrior Kebo Iwa carved by them by hand in a single night. It is believed the shrines were constructed in 1080 AD by King Anak Wungsu in honor of his father, the deified King Udayana. There are stories of Gunung Kawi being a tomb, but no evidence of remains has ever been found. The site was absorbed into contemporary Balinese Hinduism beginning in the 16th century.
The candis resemble small buildings with three-tiered roofs, adorned with carvings of fertility symbols. At their base is a small chamber for offerings. Above each candi is a panel with an inscription in an ancient Javanese language. Most of the panels are indecipherable now, except for one reading "Haji Lumahing Jalu," meaning "the king made a temple here." There are five major candis on one side of the river; four minor candis on the other side; and a tenth candi, harder to see, that is set back from the other shrines.
The area holds 34 additional stove carvings. Among these are room-like chambers perhaps designed for meditation and prayer. The closed chambers have resonant acoustics as if designed for musical usage. As the river water passes by the temple, it becomes sanctified, and you can bathe in in the water for a small fee. The path down to the shrines has 270 stone steps, so proper footwear is advised.
Gunung Kawi Personalized Trips
Our Love in Bali & Beyond!
Expert Choice Make a lasting memory when you unplug from the digital world and tune into nature and each other. Island hop your way to happiness and a deeper connection.
A Blessed Union in Bali
Expert Choice Make this romantic getaway something truly special when you go on adventures, participate in spiritual ceremonies, and reconnect to nature on the island of Bali, Indonesia.
Find Yourself in Bali
Expert Choice Escape the digital world and connect to something greater than yourself and your screen through yoga, surfing, cultural exchanges, and sacred blessings in Bali.