Tanah Lot, Indonesia
This popular religious landmark is built on a giant rock in the ocean about 984 feet (300 m) offshore and is Bali's most famous, and certainly most photographed, Hindu temple. If you can navigate your way through busloads of tourists and an army of hawker stands, you'll be treated to iconic sunset photos. Tanah Lot is 12.4 miles (20 kms) northwest of Denpasar, in the Beraban village of the Tabanan Regency. One of seven sea temples along the Bali coast, it was originally constructed in the 16th century but has seen significant restoration in recent times. The temple can be reached via the bridge at low tide, but inside access is not permitted to non-Hindu visitors.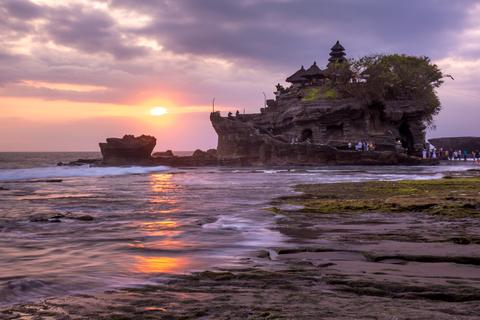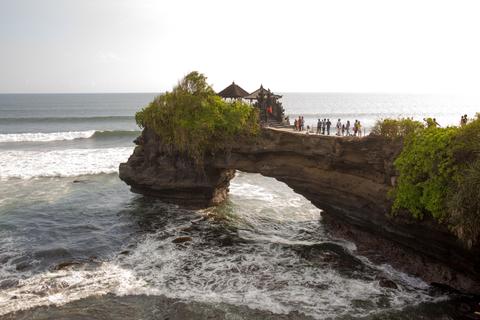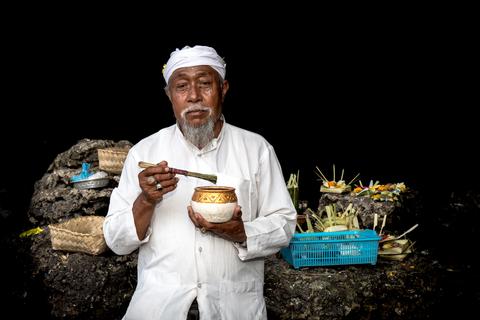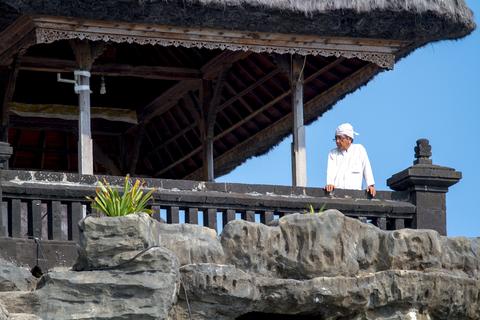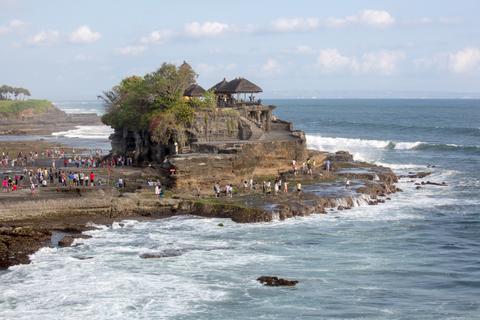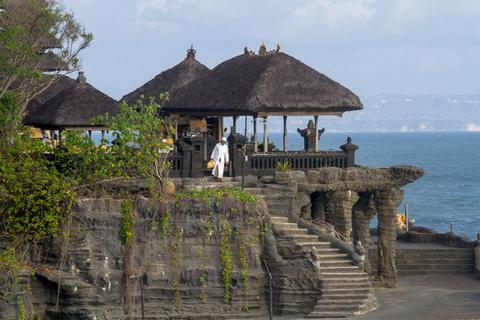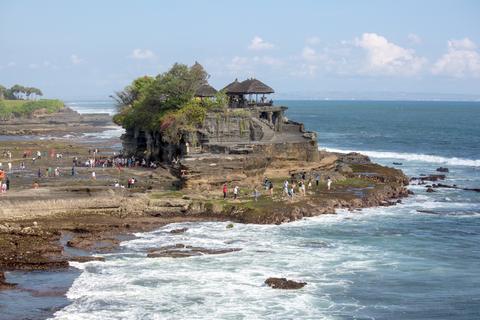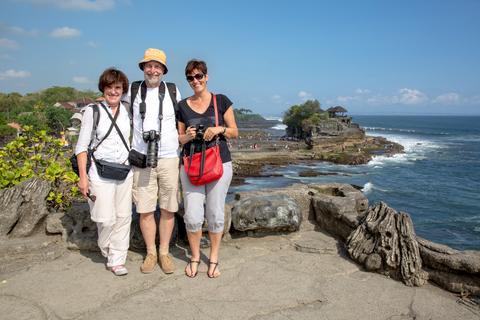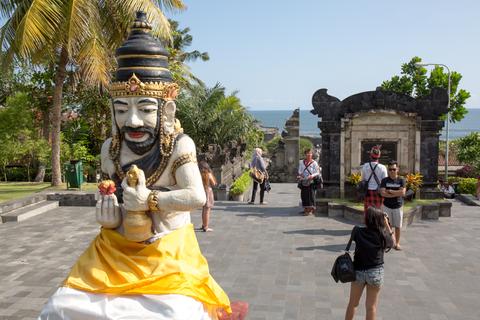 Tanah Lot has a storied position in Balinese mythology. It is said to have originated with 16th century High Priest Dang Hyang Nirartha, who established this temple dedicated to Dewa Baruna, the deity of the sea. Niratha then threw his sash into the ocean, which turned into sea snakes that protect the temple from evil. At low tide, visitors can approach the temple and often find sea snakes in the small caves around its base. They are poisonous, so don't touch! There is a designated "holy snake" that you can touch, for a small fee of course. The temple also has an unusual freshwater spring that rises from beneath the rock, and visitors may receive a blessing of holy water as it pours out of a crevice overhead.
In 1980, centuries of ocean waves pounding the rock finally caused it to begin to crumble, along with many of the ancient temple structures. A massive Japanese-funded restoration process saw one-third of the now visible rock being replaced by well-designed fabrications. This has not stopped throngs of thousands of tourists from swarming to the site on a daily basis. The best times to see Tanah Lot are at sunset, sunrise, and at low tide if you'd like to get a closer look.
The area around the temple is highly commercialized. Modern facilities are available and there is a dizzying array of souvenir stands and food vendors. If you go, be prepared to deal with heavy traffic on the way there and back, and big crowds at the temple grounds. Low season provides some respite. You can also avoid crowds by arriving before sunrise. The view of the gorgeous temple surrounded by crashing waves and softly bathed in spectacular sunrise (or sunset) colors is unforgettable.
Tanah Lot Personalized Trips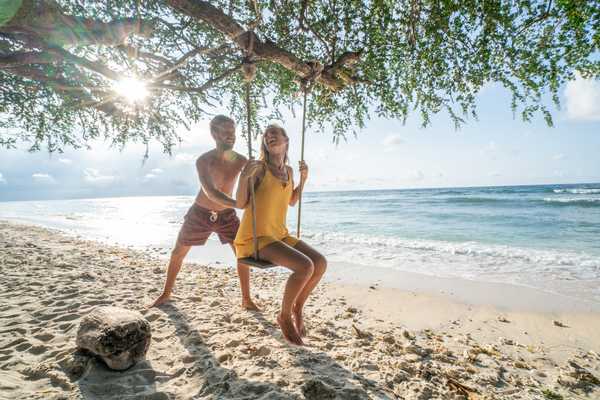 Indonesia
Our Love in Bali & Beyond!
Expert Choice Make a lasting memory when you unplug from the digital world and tune into nature and each other. Island hop your way to happiness and a deeper connection.