Amlapura, Indonesia
Amlapura was previously named Karangasem, but it was changed after the eruption of Mount Agung in 1963. Today, Amlapura is an important transportation hub in east Bali and has several beautiful palaces from the turn of the century. Despite its relatively small size, it's a busy and multicultural place, with Chinese shophouses and several mosques. To get here, you'll travel about 2 hours by car from either Kuta or Ubud.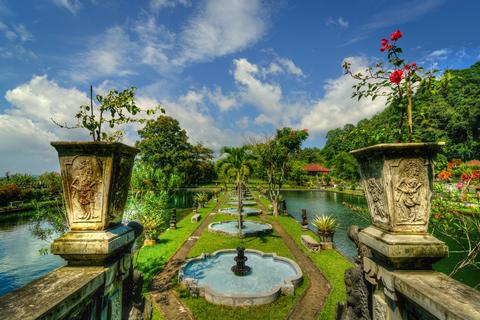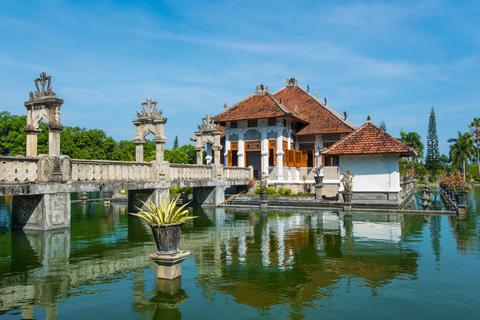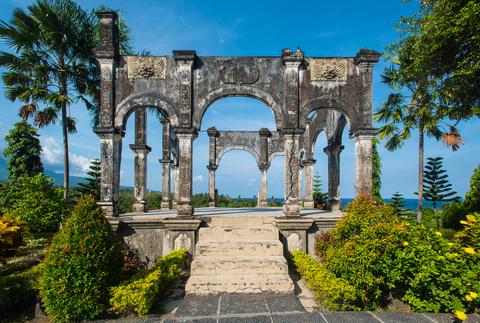 The Royal Palace
A local must-see is the Puri Agung Karangasem, once the royal palace of the kingdom of Karangasem. It will give you a glimpse into the splendor of the 19th century when the Rajas ruled Bali. Located in the center of Amlapura, it's a fascinating stop for anyone interested in architecture or Indonesian art.
The palace was built at the end of the 19th century and is still home to descendants of the royal family. The orderly compound comprises several grand buildings and numerous separate courtyards blending Balinese, European, and Chinese influences. A beautiful tiered entrance gate frames the rising sun and symbolizes the three worlds of heaven, earth, and hell.
The Water Palaces
To see more relics of this bygone era, visit two royal water palaces— one in Taman Sukasada Ujung and another one in Tirta Gangga.
Taman Tirta Gangga forms the heart of a small village surrounded by rice terraces, 4.3 miles (7 km) north of Amlapura. The palace was built to preserve the sanctity of a local natural spring, considered holy by the Balinese—and its gardens were supposed to provide a place of contemplation and relaxation.
Taman Sukasada Ujung, perched on a hill 3 miles (5 km) south of Amlapura, is often dismissed as a lesser cousin of the more popular Taman Tirta Gangga. They were both built by the same Raja and both are rather impressive.
If you're up for a bit of a trek, head out to Pura Luhur Lempuyang, on the top of the Lempuyang Mountain. It offers fabulous views (if the weather gods allow it) on Amed and Gunung Agung, and you get to tick off one of Bali's nine "directional temples," a term that refers to temples in especially auspicious locations. The temple itself might not be the most attractive to a tourist, but it serves an important religious purpose for the local people. As the day wears on, the heat and crowds increase and the uphill walk becomes less pleasant—so we'd recommend to set off as early as you can comfortably manage.
Amlapura Personalized Trips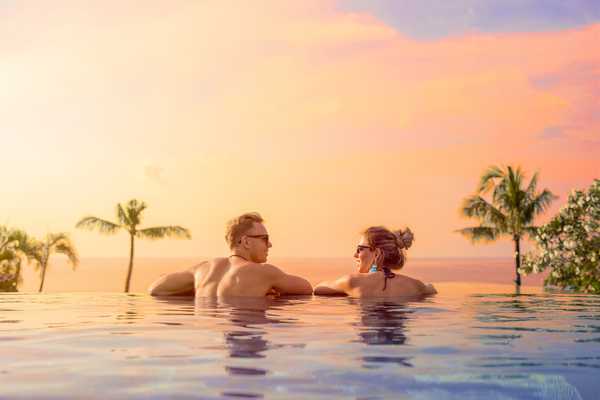 Indonesia
Bonding Your Souls in Bali
Expert Choice Whether it's your honeymoon, anniversary, or simply an overdue romantic getaway, reconnect with your sense of adventure and each other in Bali, Indonesia.