Part of the Mathis Collection, La Villa Mathis Umalas is a series of 18 rooms spread across 4 villas in the serene village of Umalas on the island of Bali, Indonesia. Choose from rooms and suites suitable for parties of 3-4 or villas with 4-5 bedrooms. Spend your days indulging the spa, exploring the village, cycling past rice terraces, and more.
Featured in:
Midrange, Boutique, Great for Families, Best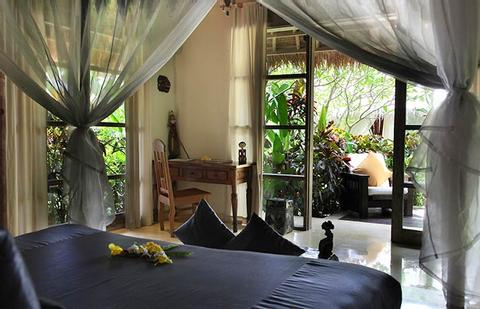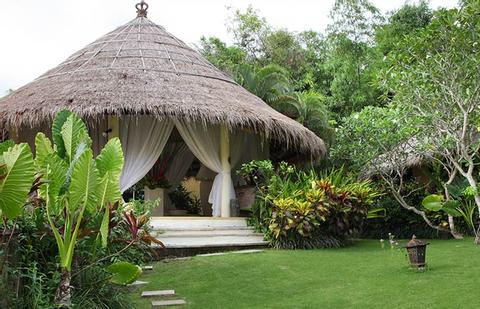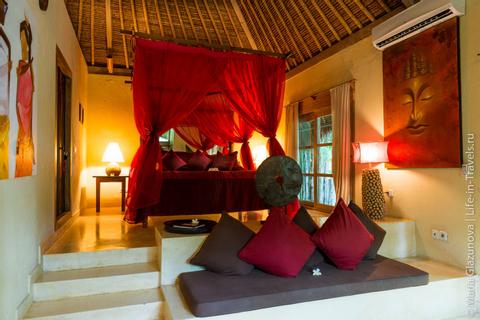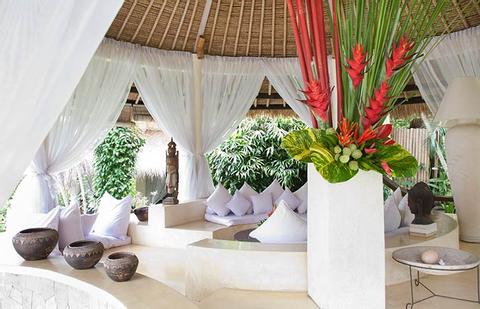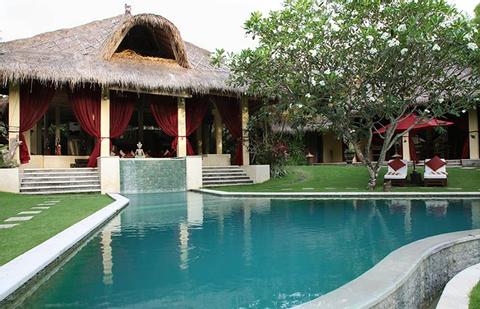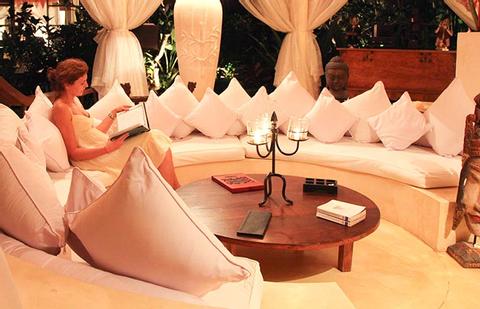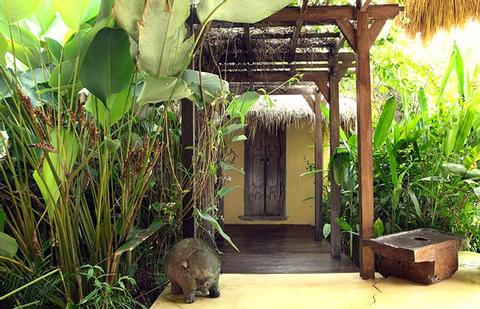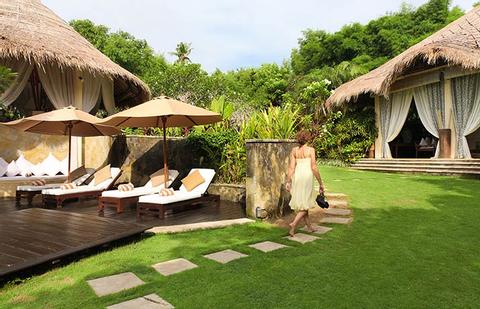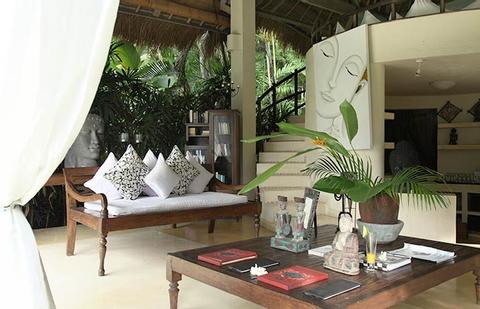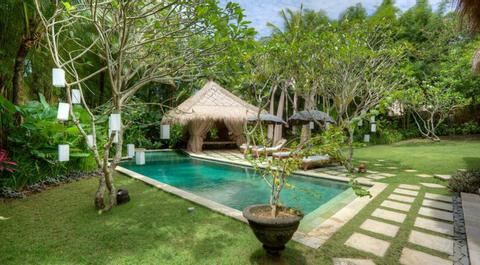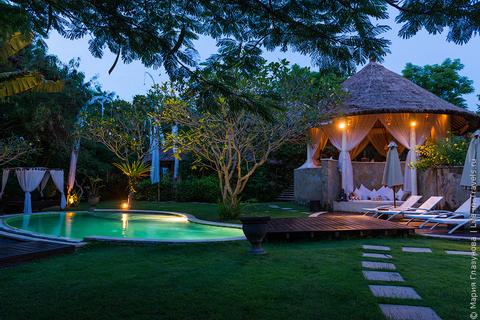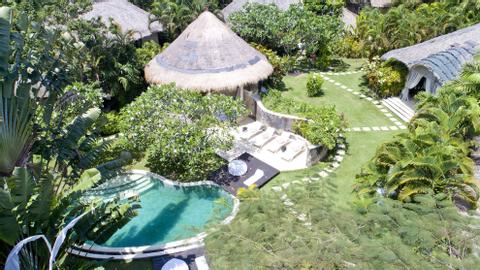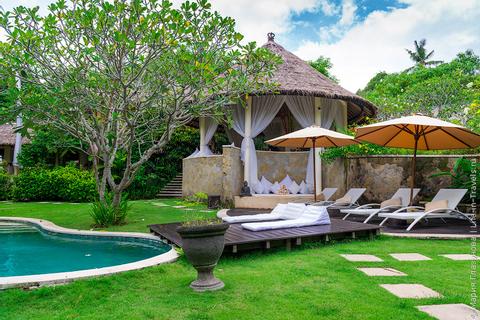 2:00 p.m. check in
12:00 p.m. check out
Spa Services
Wireless Internet
Free Breakfast
Restaurant in Hotel
Swimming Pool
Umalas Village is the Bali destination you choose when you want to focus more on beauty and serenity than the electric vibe of city living. Quiet and peaceful, Umalas is a wonderful place to pack a picnic and enjoy a long bicycle ride past well-organized rice paddy terraces; or enjoying a hike that leads to breathtaking views of fields. At the same time, you can still enjoy close proximity to fine shopping and dining in Seminyak and beach activities in Canggu.
The solitude of La Villa Mathis Umalas is augmented by the lush, tropical gardens you're surrounded with. Take the time to walk the grounds and appreciate over 107,639 square feet (10,000 sq m) of well-tended tropcial gardens. As for your accommodations:
Deluxe Room - Welcome to 377 square feet (35 sq m) of well-designed space. Enjoy a queen size or king size bed, and a terrace. Suitable for up to 2 adults + 1 child.
Family Room - 538 square feet (50 sq m) and a terrace ensure that everyone has plenty of room to roam around. Choose from a queen or king size bed; find additional beds in a spacious mezzanine or place them in the room itself. Suitable for up to 2 adults + 2 children.
Ricefields Suite - A king size bed, terrace, and 700 square feet (65 sq m) of space. Enjoy the added indulgence of a partially al fresco bathroom. Suitable for up to 2 adults + 1 child.
Private Villa, 4 Bedrooms - The grounds of this fully equipped villa spans 26,910 square feet (2500 sq m). 4 large bedrooms come with queen or king size beds; some offer a partially al fresco bathroom. Enjoy a private pool and tropical gardens, and spacious lounge and living areas.
Private Villa, 5 Bedrooms - 5 gracious bedrooms (2 of which are suites), come with queen or king size beds; some boast partially al fresco bathrooms. Enjoy a massive 34,445 square feet (3200 sq m) of total ground space, plus generous lounge areas, a summer bar, plus a private swimming pool and tropical gardens.
Whichever layout you choose, additional perks such as comfy bathrobes, safes, Wi-Fi, umbrellas, minibars and more are available to you. Speaking of perks...
Book a spa treatment and experience a traditional Balinese massage. Feeling famished? Be transported to Italy when you find yourself at Nuits Baroque restaurant and bar, where Italian fare is pared with Indonesian charm.
Lose yourself in the magic of Bali, Indonesia when you stay at La Villa Mathis Umalas. Make this already luxurious vacation your best getaway yet when you let your Anywhere Local Expert manage the logistics of all of your tours, transportation, and accommodations across the island.
More Property Amenities
Air Conditioning
Cable TV
Breakfast Available
Mini Bar
Hair Dryer
Safe Deposit Box
Telephone
Room Service
Laundry Service
Accommodations
2 Deluxe Conecting
Sleeps 5
Air Conditioning
Hair Dryer
Mini Bar
Safe Deposit Box
Wireless Internet
18 Bedrooms Villa
Sleeps 36
Bedrooms:18,
18 King beds
Air Conditioning
Cable TV
Hair Dryer
Mini Bar
Safe Deposit Box
Wireless Internet
4 BR Private Pool Villa
Sleeps 10
Air Conditioning
Cable TV
Hair Dryer
Jacuzzi
Microwave
Mini Bar
Safe Deposit Box
Wireless Internet
DVD Player
Dining Room
Air Conditioning
Hair Dryer
Mini Bar
Safe Deposit Box
Wireless Internet
Air Conditioning
Hair Dryer
Mini Bar
Safe Deposit Box
Wireless Internet
9 Bedrooms Villa
Sleeps 22
Air Conditioning
Hair Dryer
Mini Bar
Safe Deposit Box
Wireless Internet
DVD Player
13 Bedrooms Villa
Sleeps 26
Bedrooms:13,
13 King beds
Air Conditioning
Cable TV
Hair Dryer
Mini Bar
Safe Deposit Box
Wireless Internet
5 BR Ricefield View Private Pool Villa
Sleeps 12
Air Conditioning
Cable TV
Hair Dryer
Mini Bar
Safe Deposit Box
Wireless Internet
DVD Player
Similar Hotels