If you need a vacation that's big on relaxation and rewards your hard work, choose Ruma Luwih Bali. This luxurious colonial home was designed by architect Hadiprana, and has all kinds of delights awaiting you — from plush bathrobes to private balconies. Gianyar on the island of Bali, Indonesia is the setting of your fantastic getaway. From here, you can spend sun-soaked days enjoying beaches or the hotel's swimming pool. When you need more action, venture to nearby destinations — the complimentary shuttle service will take you to Sanur and Ubud. Bonus? Rumah Luwih Bali isn't just a great place to honeymoon, you can hold a destination wedding here!
Featured in:
Midrange, Beachfront, Honeymoon, Isolated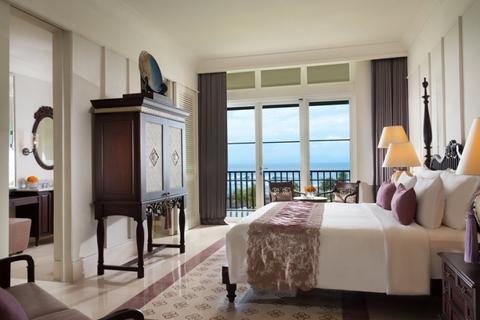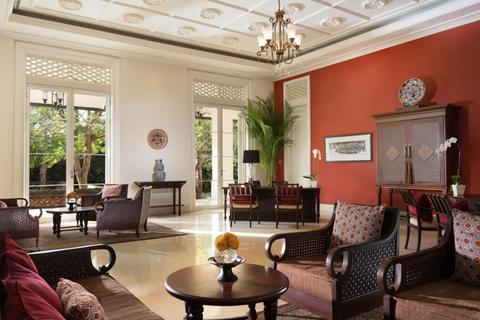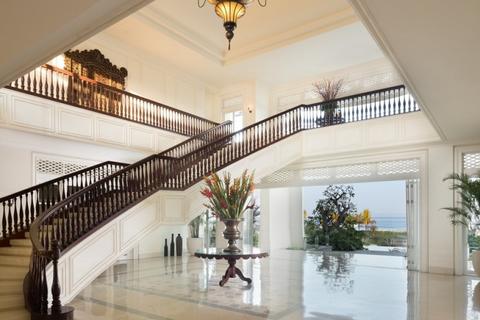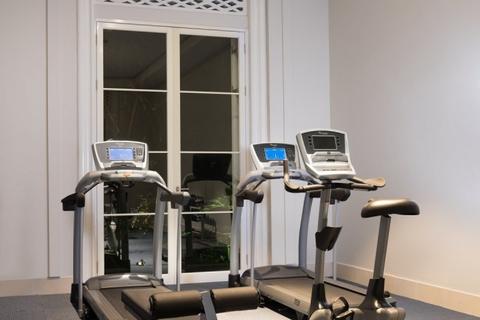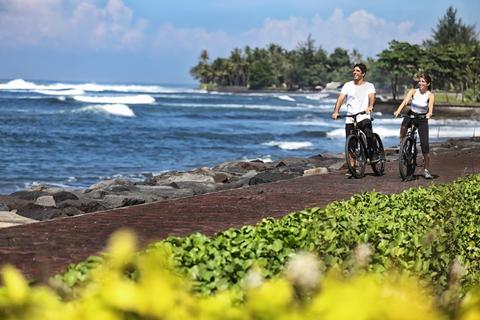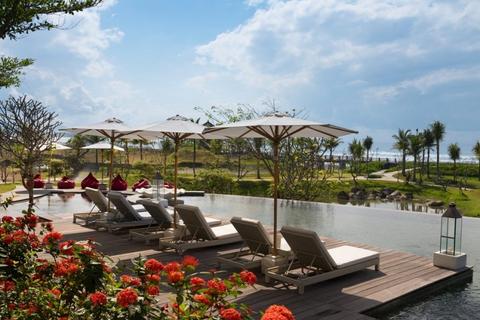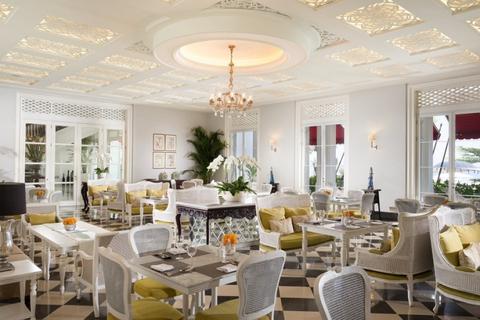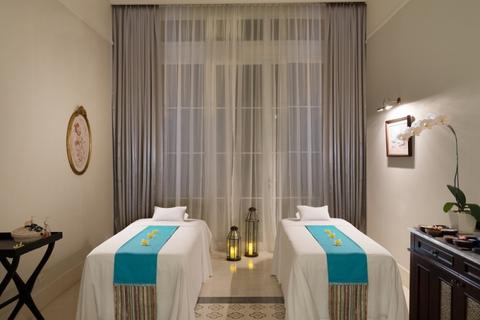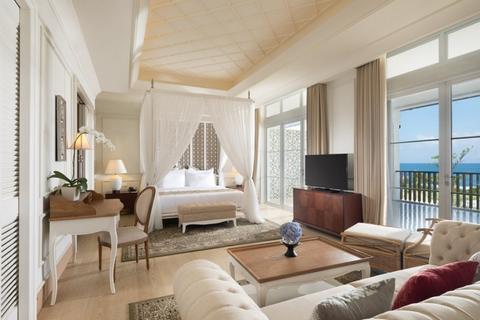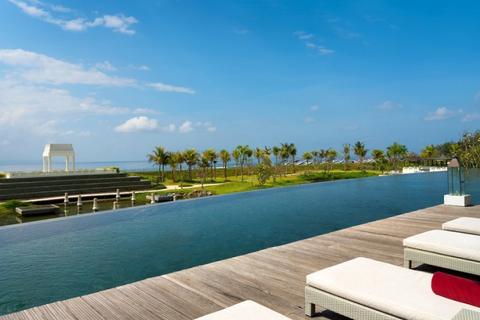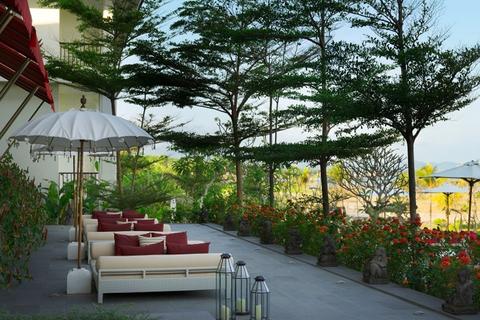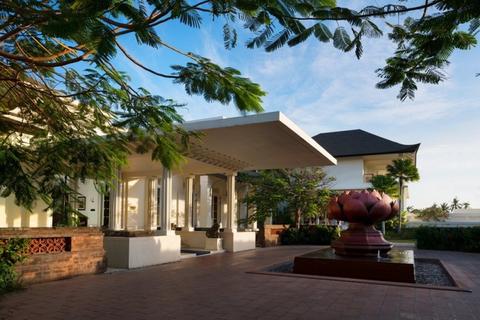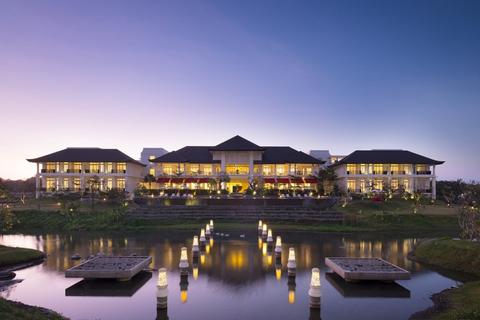 3:00 p.m. check in
12:00 p.m. check out
Free Breakfast
Swimming Pool
Wireless Internet
The island of Bali, Indonesia offers many types of vacations to both seasoned and novice travelers. From some of the world's best surfing to mountaintop temples, and artisinal textiles to archaeological museums, there is a an activity for everyone. In Bali, you can enjoy outdoor adventures, spiritual and wellness activities, cultural tours, or simply rest and relaxation. It's all part of the magic of Bali…it's paradise getaways — your paradise.
A Colonial Resort with Modern Amenities
Rumah Luwih Bali is your homebase, and the chance to get more out of this vacation. 'Luwih'translates as 'more,' and at this striking colonial resort, you'll enjoy more luxury, beauty, indulgence, and relaxation. Whether you're headed to Bali for your honeymoon, an anniversary, or simply an With an assortment of rooms and suites that boast deluxe perks such as plush bathrobes, international channels, universal sockets, and 24-hour room service, you'll want for nothing and have access to everything. Choose from the following elegant layouts:
Prabanggana Deluxe Room - At 431 square feet (40 sq m) it's hard to believe that this is one of the 'cozier' options you'll find at Rumah Luwih Bali. Choose from1 king size bed or 2 twin/single beds. Enjoy views of the garden or rice terraces from the your private balcony. Traveling with a larger party? This layout also can come with connecting rooms. Comfortably accommodates 2.
Arnawakanta Junior Suite - This suite is so lovely, you may find yourself hard-pressed to leave it. WIth 538 square feet (50 sq m) of space, an ocean view private balcony, a bathtub and rainshower, the beauty and indulgence of this suite is obvious. Take a moment to sit at your writing desk to send them a postcard back home, be sure to let them know that Bali is indeed postcard-perfect. Comfortably accommodates 2.
Giri Suite - A favorite of honeymooners, the 1,076 square feet (100 sq m) Giri Suite features a four poster king size bed, living space, and a balcony with a panorama of the Indian Ocean. Little touches like marble bathroom accents and a generous soaking tub push this suite over the top! Comfortably accommodates 2.
Segara Suite - When only the best of the best will do, choose the Segara Suite. Ideal for honeymoons, anniversaries, or simply a romantic getaway where you want to spoil yourselves, at 1,076 square feet (100 sq m), there's more than enough space for you and your significant other. Luxuriate in a four poster king size bed and a soaking tub. Fix a cocktail from the mini-bar, then head to your living space or your private balcony with panoramic views of the Indian Ocean. Comfortably accommodates 2.
Discover Fine Dining...Day or Night
Time for a nibble? Treat yourself to 24-hour room service, or visit the on-site Andrawina Restaurant, which offers exceptional cuisine. Enjoy a classic afternoon tea from the elegant comfort of the Kirana Living Room & Lounge. Or, enjoy an oceanfront cocktail and meal at The Beach Pavilion. Up for an excursion? Treat yourself to fine dining in the nearby Ubud, or visit Gianyar's famous night markets.
Explore Bali The Easy Way
You can continue to relax at Rumah Luwih Bali by making an appointment for a treatment at the Vandaloka Spa, or simply lounging by the pool. Ready to explore the island? Take advantage of that complimentary shuttle to Sanur and Ubud, or mill around Gianyar. It's quieter than some of Bali's other popular haunts, but that doesn't mean it's boring!
In Gianyar, you can enjoy the striking black sands of volanic beaches, and the beautiful architecture dotting the coastline. Visit the town's main market where you can find traditional woodcarvings, silver jewelry and more. Visit a textile shop to discover exquisite bolts of fabric, then take your find to a tailor who will make you custom apparel!
There are so many ways to enjoy yourself in Bali. Get away from the everyday and follow your bliss when you book your stay at Rumah Luwih Bali. Your luxury getaway is even better when you let your Anywhere Local Expert manage the logistics of all of your accommodations, transportation, and activities.
More Property Amenities
Air Conditioning
Beach Access
Breakfast Available
Cable TV
Conference Rooms
Mini Bar
Mini Gym
Private Parking
Room Service
Safe Deposit Box
Telephone
Accommodations
Deluxe Room With Garden
Sleeps 3
Air Conditioning
Balcony
Cable TV
Hot Water
Iron & Ironing board
Mini Bar
Safe Deposit Box
Wireless Internet
Suite Room with Ocean View
Sleeps 3
Air Conditioning
Balcony
Cable TV
Hot Water
Iron & Ironing board
Mini Bar
Safe Deposit Box
Wireless Internet
Junior Suite Room with Ocean View
Sleeps 3
Air Conditioning
Balcony
Cable TV
Hot Water
Iron & Ironing board
Mini Bar
Safe Deposit Box
Wireless Internet