The Riverside Inn is set along the shores of the Río Palo Alto in Boquete. With just six luxurious rooms, this hotel is small and intimate.
Featured in:
Boutique, Best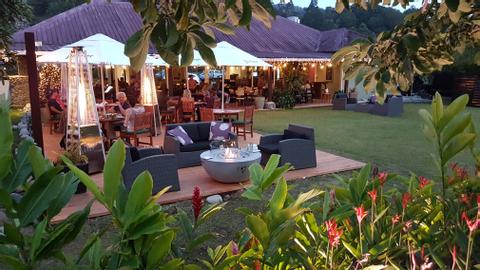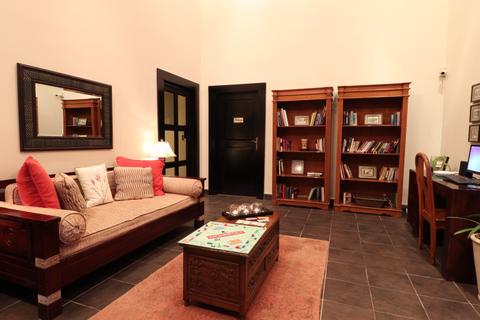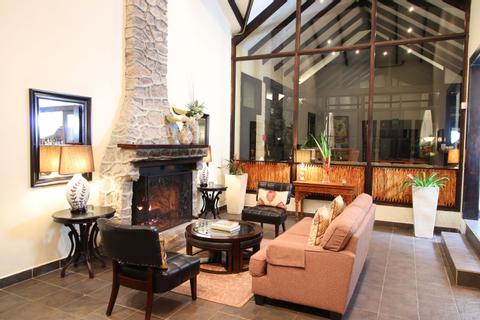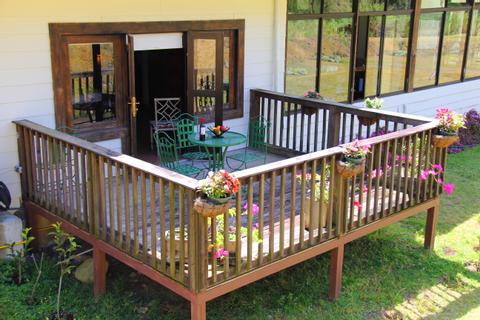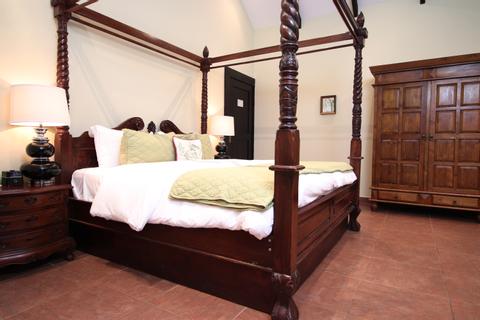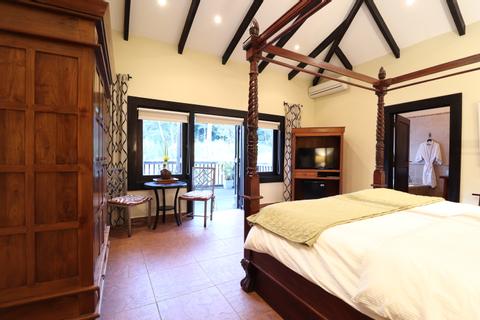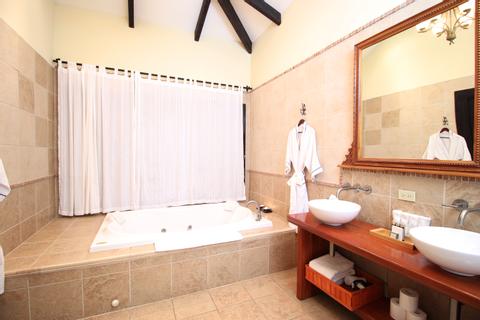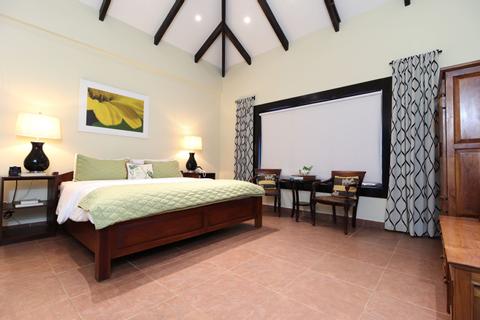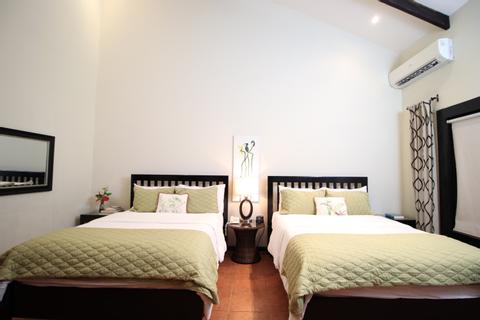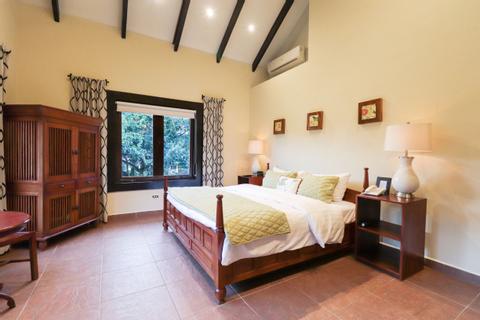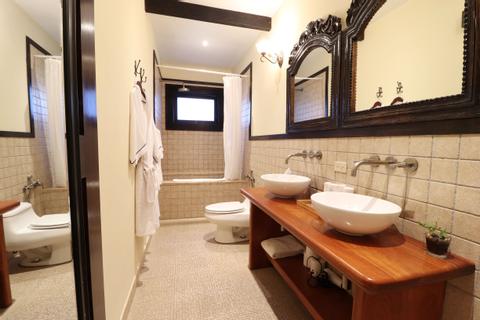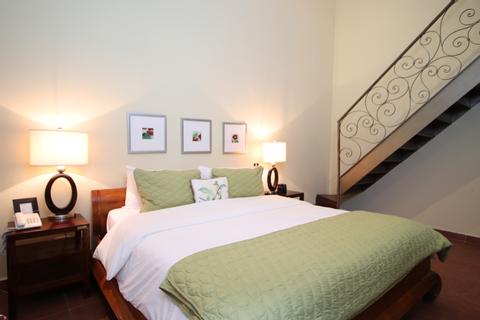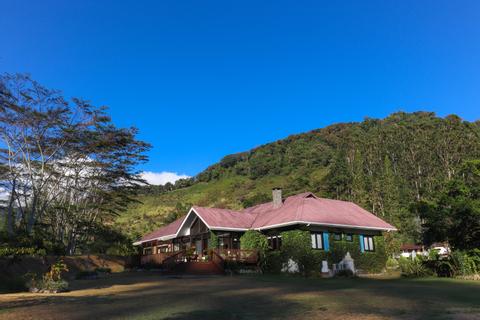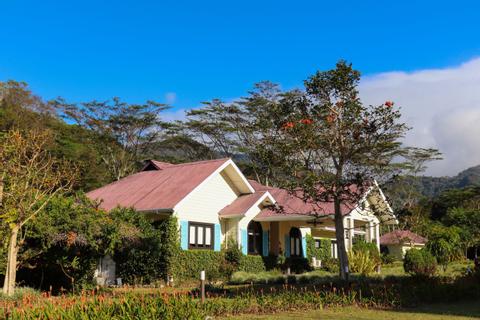 2:00 p.m. check in
12:00 p.m. check out
Restaurant in Hotel
Wireless Internet
Free Breakfast
Located within the western highlands of Panama, Boquete is a cool alternative to the country's beaches and islands. Forests, rivers and mountains surround this small town. Travelers can go hiking and bird watching in the Barú Volcano National Park, or sign up for coffee plantation tours. Those looking for adventure may enjoy zip lining or rafting down the Río Chiriquí.
The Riverside Inn offers travelers a relaxing environment from which to explore Boquete. The hotel is set within a wooden house near the banks of the Río Palo Alto. With green grass and a forested backdrop, the setting is lovely and pastoral. The hotel's small size makes for a pleasant experience.
The rooms are big and classy. Large windows look onto the garden or river and let in a good amount of natural light. The rooms are painted with calming colors and have original works of art decorating the walls. There are both king-size and queen-size beds available, all of which have high-quality mattresses and sheets. All rooms have a private bathroom with a hot water shower (a necessity during the chilly months in Boquete); the master suite even has a Jacuzzi bathtub. Bathrobes come standard, as does a hair dryer. Finally, all rooms have a cable TV, DVD player, stereo, and wireless Internet access.
The hotel's common areas include a living room with a stone fireplace and a TV room. Both places are good spots to relax and chat with fellow guests. The Riverside Inn also runs the Rock restaurant, which is next door. The restaurant has a large menu that includes delectable items like flank steak, local trout, and vegetarian Thai curry. The Rock's bar is well stocked with beer, wine, and liquor.
The Riverside Inn Facilities
Restaurant, bar, TV room
Amenities
Private bathroom, hot water, cable TV, DVD player, stereo, wireless Internet, Jacuzzi bathtub, private balcony, bathrobes, hair dryer, coffee maker, continental breakfast
Accommodations
All accommodations come with a private hot water bathroom, cable TV, DVD players, stereo, wireless Internet, hair dryer, coffee maker, and bathrobes
Orchidea – this master suite features a king-size bed, Jacuzzi bathtub, and a private balcony overlooking the river and valley.
Junior Suites – these two suites have a king-size bed and garden views.
Double Suite – this suite has two queen-size beds and both garden and river views.
Loft Suites – these two suites have a king-size bed on the ground floor and two twin beds in a loft. They have either a garden or river view.
More Property Amenities
Balcony
Cable TV
DVD player in Room
Gardens
Hair Dryer
Hot Water
Internet Access
Jacuzzi
Mini Bar
Accommodations
Cable TV
Hair Dryer
Hot Water
Mini Bar
Wireless Internet
Cable TV
Hair Dryer
Hot Water
Mini Bar
Wireless Internet
DVD Player
Cable TV
Hair Dryer
Hot Water
Mini Bar
Wireless Internet
DVD Player
Balcony
Cable TV
Hair Dryer
Hot Water
Jacuzzi
Mini Bar
Wireless Internet
DVD Player
Similar Hotels