If you haven't thought about taking an off-season holiday, this article will make you think again. Enjoying a little warm rain during 'Green Season' can lead to added luxury, extra adventure, and big savings!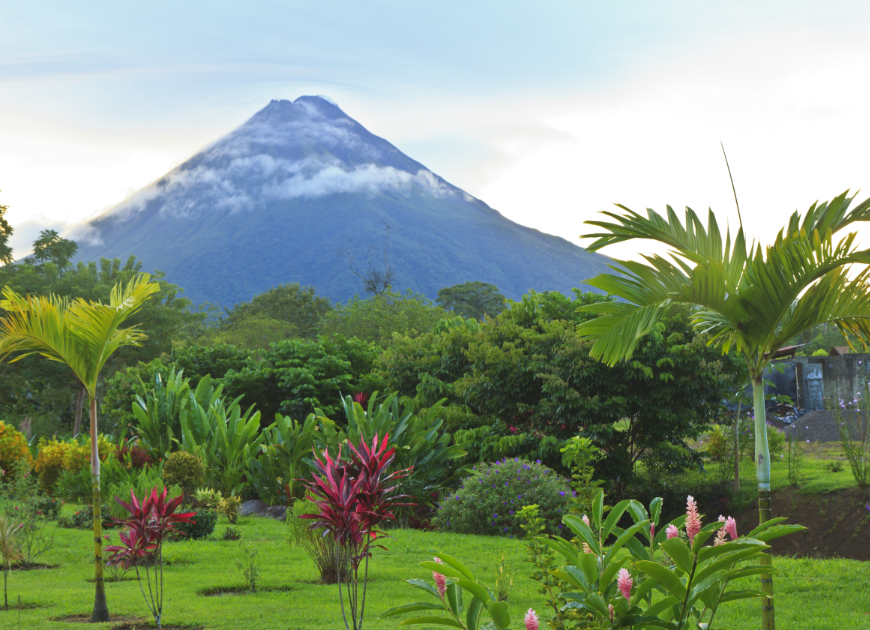 Rain is part of what keeps Costa Rica lush and colorful, the 'Green Season' may be moist, but it doesn't have keep you from having a great holiday.
When our experts say that Costa Rica is a great place to visit year round, it's true! You may shy away from visiting the land of 'Pura Vida' between August to November because you think the rain will dampen your vacation spirit. However, you're going to miss out! Dubbed the "Green Season," this rainy period in Costa Rica makes the environment extra lush and inviting for smart travelers like you. You'll see national parks and landscapes truly come alive in a vibrant palette of green! Here are 7 reasons to visit Costa Rica — rain showers and all.
1. Great deals everywhere!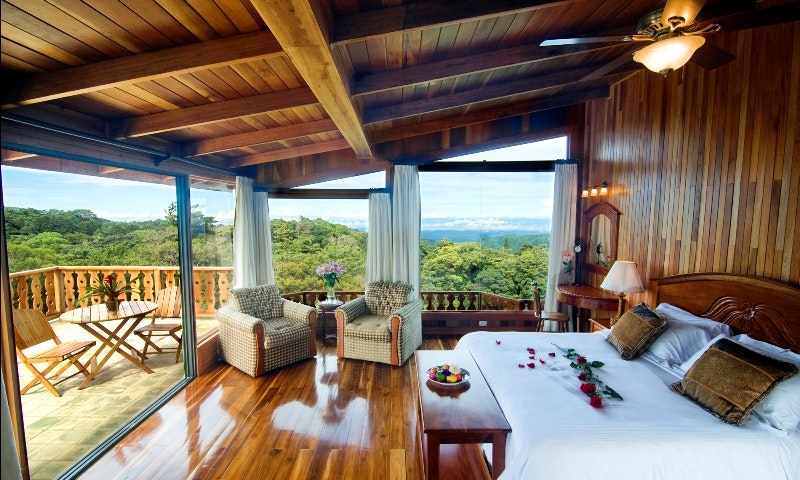 The best time of year to book your luxury getaway is during your destination's off-season. Stay at Costa Rica's Belmar Hotel for a fraction of the usual cost.
Let's get down to the most important reason — everyone loves a good deal, and this is the time of the year to get them! You can get quite the bargain on luxurious accommodations that are usually booked to the brim during Costa Rica's high seasons. Enjoy room upgrades or free spa treatments at some hotels. Soak in thermal pools at Tabacon Resort and Spa, or relax above the cloud forest canopies at Belmar Hotel. From transportation to fun activities, you'll see providers dropping prices — all around the country, and you'll be able to enjoy more while spending less!
2. No busy crowds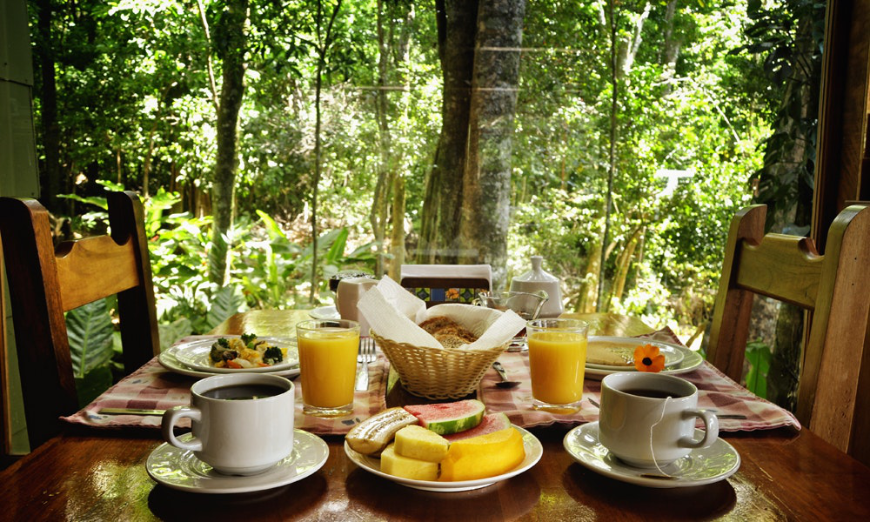 The children are back in school — time to enjoy a relaxing FREE breakfast at Cala Lodge (part of your great hotel deal).
Compared to the high seasons of Costa Rica (mid-December to the end of April), you'll visibly see less crowds in the usual tourist destinations. This is your chance to really relax and enjoy what Costa Rica has to offer — all while avoiding noisy crowds and tour groups. There are shorter wait times at popular spots, which (once again) leads to more choices for activities and accommodations at better prices, throughout the country!
3. Activities in the elements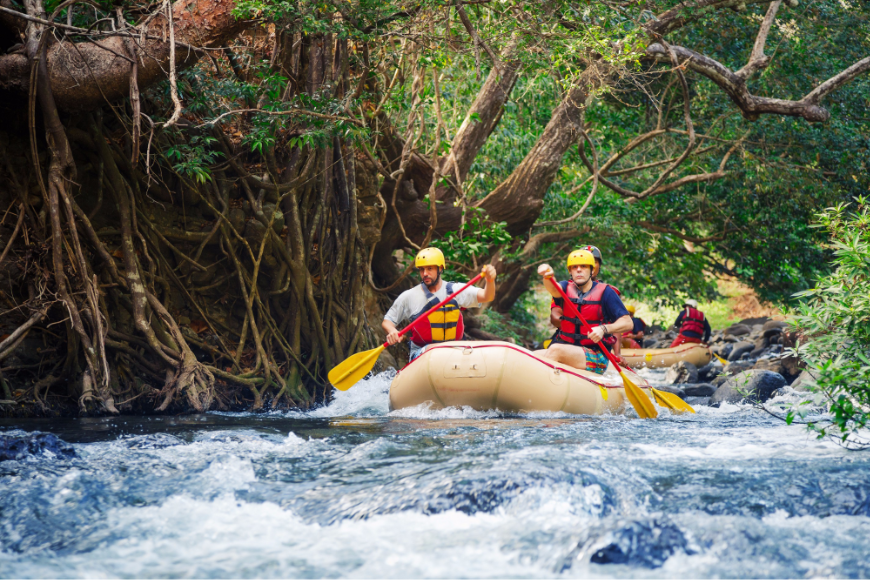 You'll barely notice a little rain when your adventures already have you splashing around in the water.
Ever want to experience whitewater rafting? The green season is the best time to do it, because ample rain creates a higher water level at Pacuare and Costa Rica's other rivers. You're already getting wet on this wild adventure, so what's a little rain? The faster flow leads to a more exhilarating experience as you ride the rapids! Many beautiful ecolodges, such as Pacuare Jungle Lodge and Turrialtico Mountain Lodge, offer such activities near their premises, so you can enjoy the best of both worlds — a big adventure and a short commute. Green Season is also a great time to truly experience the rainforest in its purest form. More wildlife comes out to play at this time of the year too!
4. It's not raining everywhere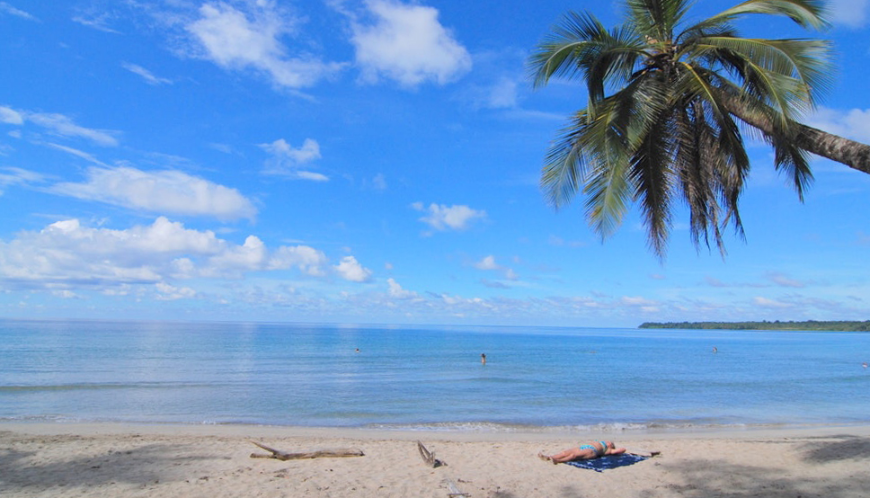 Villages like Cahuita, Costa Rica
are even more tranquil when you spend time with locals, instead of other tourists.
What's awesome about Costa Rica is its microclimates — these are what really defines Costa Rica's weather within different pockets of the country. While the Pacific Ocean side may be rainier than usual, it's a different story on the Caribbean coast; some of their driest weather occurs from September to October. Relax at laid-back beaches such as Cahuita and Puerto Viejo. Surf's up on the Pacific Coast, by the way! This is the best time of the year to see great surfers from around the world coming to tackle amazing waves on Playa Tamarindo and Playa Hermosa.
5. Bright and dry mornings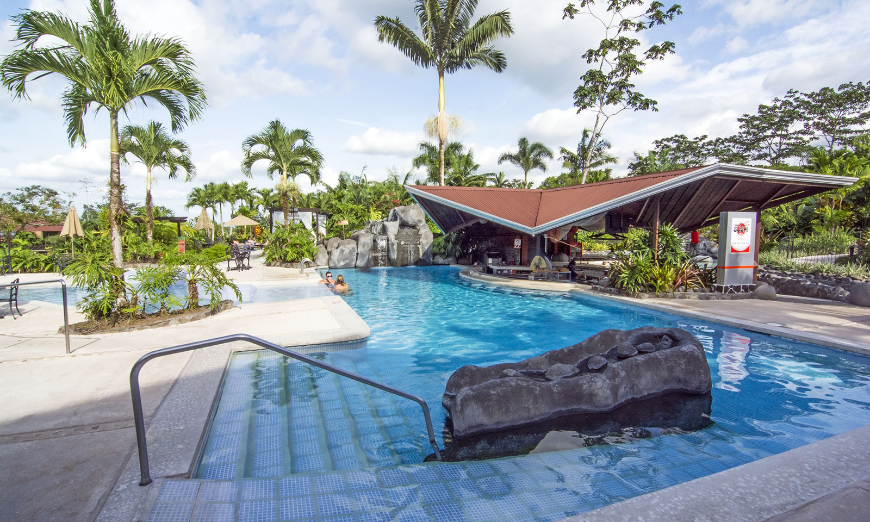 'Green Season' doesn't mean rain all day every day — you'll still enjoy frequent sun breaks and warm temperatures.
Even when it does rain, it is usually a temporary downpour in the afternoon, leaving you plenty of time during the rest of the day to be out and about exploring! So, plan your outdoor adventures for mornings and early afternoons to make the most of your vacation. When it starts raining, kick back and lounge with a book in hand at a beautiful ecolodge — like Arenal Springs Resort, and enjoy your tropical vacation in its more relaxing form.
6. Explosion of life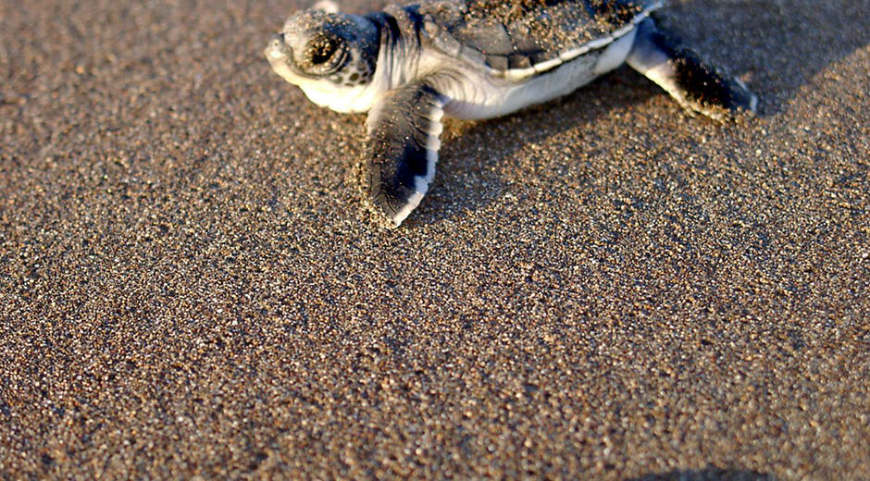 Sea turtles barely notice a little rain, and 'Green Season' is a great time of year to observe them!
Costa Rica's vibrant forests become greener than ever. Plus, it's baby season for many animals living in Costa Rica. For example, you can find green turtles nesting on the Caribbean coast in Tortuguero. The peak season to see these wonderful animals is between July and early October. One rare sight would be the arribadas, thousands of olive ridley turtles coming ashore on the Pacific coast (Experts estimate the peak time would be from August to November). Maybe the turtles know that there will be less tourists around to break their stride!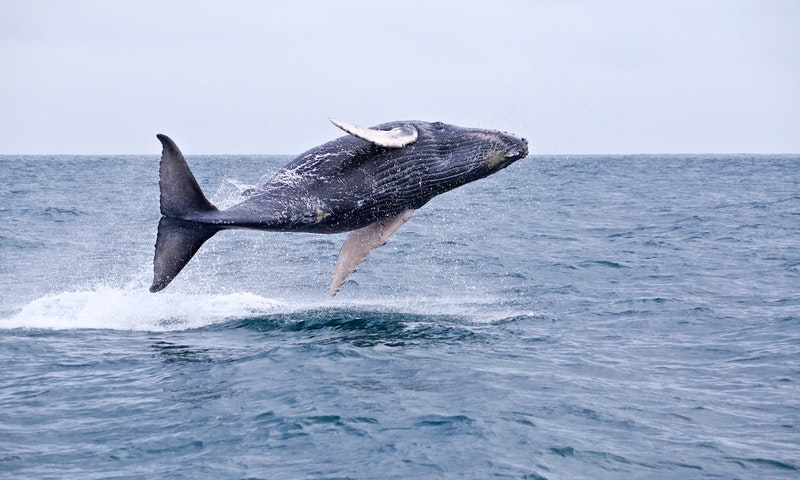 Observing nursery pods of whales and dolphins (from a safe distance)
is an amazing experience!
If you're more interested in the water acrobatics of marine mammals, down in the Osa Peninsula, humpback whales give birth and raise their calves in September. You can even catch an annual Whale & Dolphin Festival at Bahia Ballena!
7. Coffee bean harvest time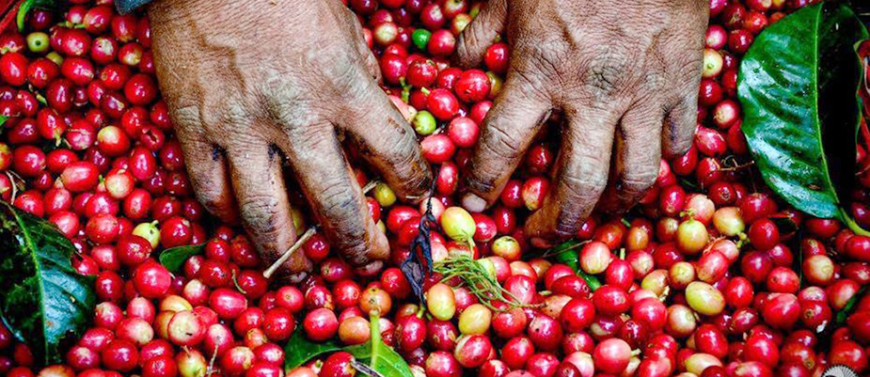 Costa Rica doesn't just make a fine cup of coffee — they grow one! Learn all about the effort that goes into crafting a fine cup of joe on a tour.
Love good coffee? Then you must try Costa Rica's famous coffee. Costa Rican beans are ripe and ready to be picked off the trees during the harvest season. Enjoy a local coffee tour to learn how your favorite drink goes from bean to an aromatic cup of coffee. If a rainy day catches you by surprise, swing by Don Juan Coffee Tours or Cafe Monteverde for the ultimate coffee experience.
Costa Rica is a vibrant country, and that is in no small part due to the rain showers which keep this tropical paradise lusciously green. If you don't mind getting a little damp during the 'Green Season,' you can enjoy Costa Rica for a fraction of the high season cost. Off-season vacations allow you to take the holiday of your dreams away from the usual hoards of tourists, so what are you waiting for? Book your Costa Rican getaway during the 'Green Season' — don't let a little rain stand between you and your dream vacation.