Playa Hermosa Guanacaste
Hermosa, which means "beautiful" in Spanish, is an aptly named gray-sand beach that perches between two mountains. In fact there are two Playas Hermosa, the other being in the Central Pacific Coast near Jaco while Guanacaste's Playa Hermosa is situated between Playa del Coco and Playa Panama, Hermosa is seldom as crowded as its neighbors. It is a fabulous getaway for those seeking quality relaxation.
Playa Hermosa Guanacaste
Guanacaste, Costa Rica, Central America
Average Rating
919 Reviews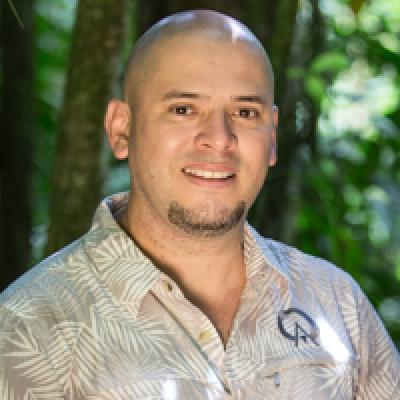 Roy
Trip solutions to your inbox.
Rated 9.8 out of 10 based on 304 reviews
1-888-456-3212
Playa Hermosa is truly amazing! The beach is lovely and expansive at low tide. The water is warm and the waves are calm enough to swim but also big enough for body surfing. We stayed at Hotel Bosque Del Mar in a Junior suite which was lovely. The room had a separate sitting room with a mini fridge and mini bar area. The covered patio overlooked the pool and trees and was a perfect refuge from the brief afternoon downpours. The room was very comfortable and the shower was spacious with great water pressure. We saw howler monkeys almost everyday in the trees by the pool. Breakfast was included in our room rate and it was a lovely buffet that always kept us full until dinner. Having coffee and breakfast in the outdoor restaurant amidst the trees and overlooking the beach was such a wonderfully relaxing way to start the day. A man named Luis has an orange & black booth on the beach right next to the hotel where he offers various tours at great prices. We signed up for his snorkeling & sunset sail tour and we were the only ones who signed up so it ended up being a private tour! A crew of three sailed us out into the Papago Gulf where we snorkeled in crystal clear, calm water and saw puffer fish, trumpet fish, parrot fish, huge starfish, a sea turtle and so much more! Then we went to a secluded white sand beach and searched for monkeys, birds and coatis while relaxing and enjoying the gorgeous views. When we got back On the boat, they had sandwhich da, fruits, drinks and snacks for us while we sailed around and saw the sunset. It was truly marvelous and so romantic! The next morning we rented a jet ski from Luish and explored more on our own! Playa hermosa and the Papagayo Gulf beaches were much more secluded than Playa Coco that we visited. The hotel offered a shuttle ($10 each way) to Playa Coco which was about a ten minute ride. The beach town had lots of restaurants, bars, and shops right along the beach road. It was fun to explore for an afternoon but we were very happy with our choice in Playa Hermosa because it was less crowded and we felt closer to nature. There is a supermarket (Luperon) that is a 15 minute walk from the hotel; there are also a few restaurants on the route but we didn't try them because we only discovered them on our last day. We walked down the beach to Robertos resultant and had snapper and ceviche that was very good one night. We also ate at the hotel restaurant which ended up being less expensive and better than Roberto's. There were at least two more restaurants on the beach that were in walking distance. We loved relaxing on the beach amidst the trees in the chairs provided by the hotel. Each day, people would come by selling fresh coconuts for $2 and we enjoyed drinking the treat very much! All in all, Playa Hermosa exceeded our expectations and we highly reccomend going and staying at Hotel Bosque Del Mar for a relaxing getaway.
Great facilities, very friendly staff, would recommend others to go anytime.
Review of Playa Hermosa Guanacaste We stayed at Hotel Bosque del Mar in Playa Hermosa. A lovely hotel with a Howler monkey troop living in the trees, a nice pool, bikes, kayaks and paddle-boards to rent, a restaurant abutting the beach and a bar overlooking the beach. We ate well at breakfast and enjoyed two evening meals there. The best meal we had was a Tapas meal in Ginger restaurant about a mile from our hotel. First class service and food. On our first day we went diving and were picked up from our hotel at 07:30 and driven to their base in Plays del Cocos. From there we whizzed out to Catalina Island at high speed, powered by 2x 250hp engines. Great view of the coast as we sped along to a Playa Flamingo and then out to the islands. Due to the amount of plankton in the water at this time of year, visibility was poor on our first dive but considerably better on our second dive when we dived some rocks about 1km shoreward of Catalina. On our second day we drove to Playa Tamarindo, where we hired a surfboard for a few hours of surfing. Surf was good for beginners and intermediates. On our third day we visited Palo Verde National Park. There was virtually no-one there. The park is a "birdie's paradise" with large flocks of birds in the marshes. There are also 5 or6 marked trails in which it should be possible to see wildlife. At the end of the 35km unpaved road from Bagaces there was a small ranger station from where, with two Belgian couples, we caught a small boat and went in a nature tour up Rio Tempisque, seeing one Carmen and five crocodiles and lots of different types of heron and several extremely large iguana.
Playa Hermosa Guanacaste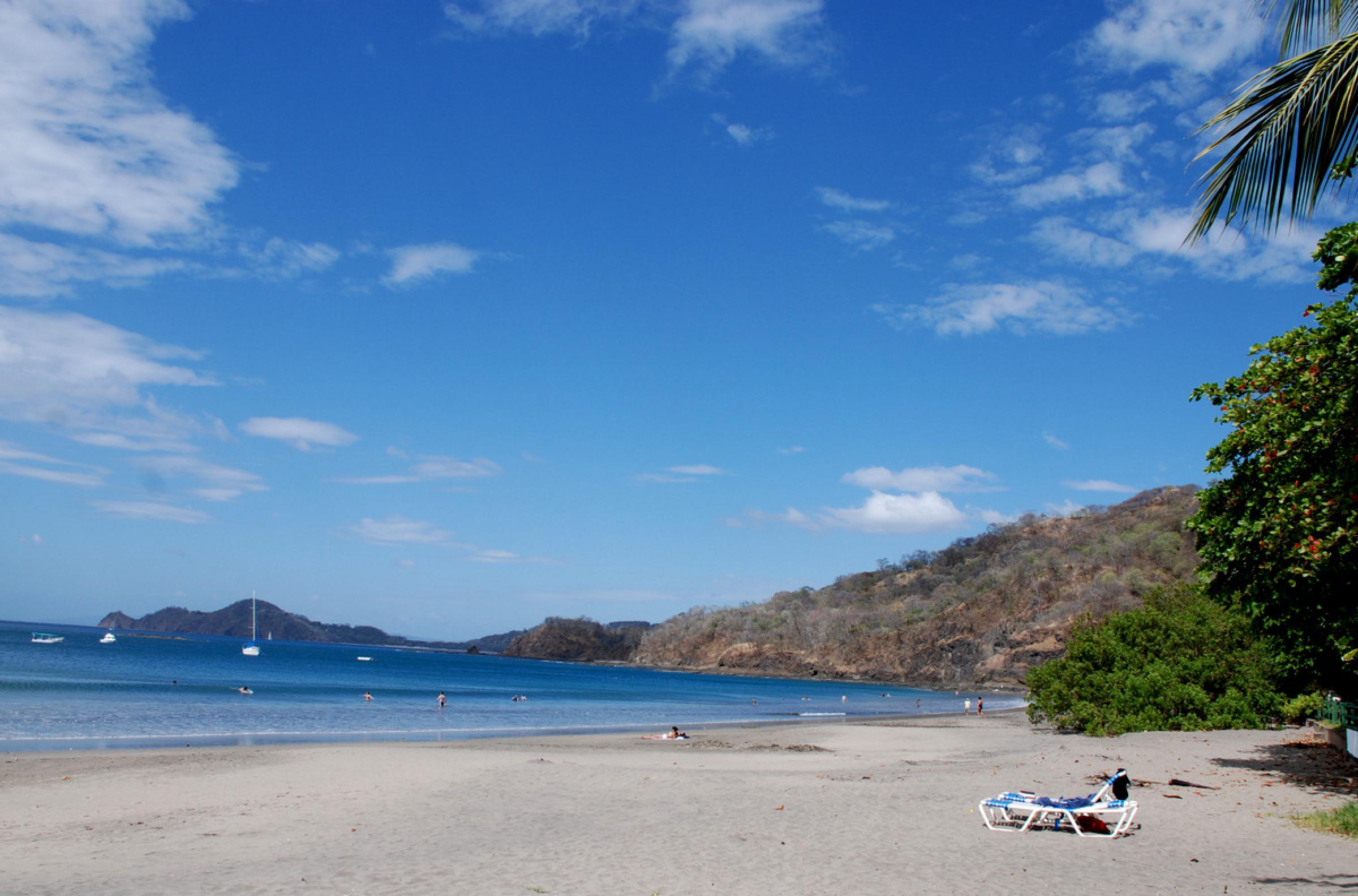 919
Anywhere.com
Get your Perfect Vacation!
Free Custom Vacation Planning
Start Planning Now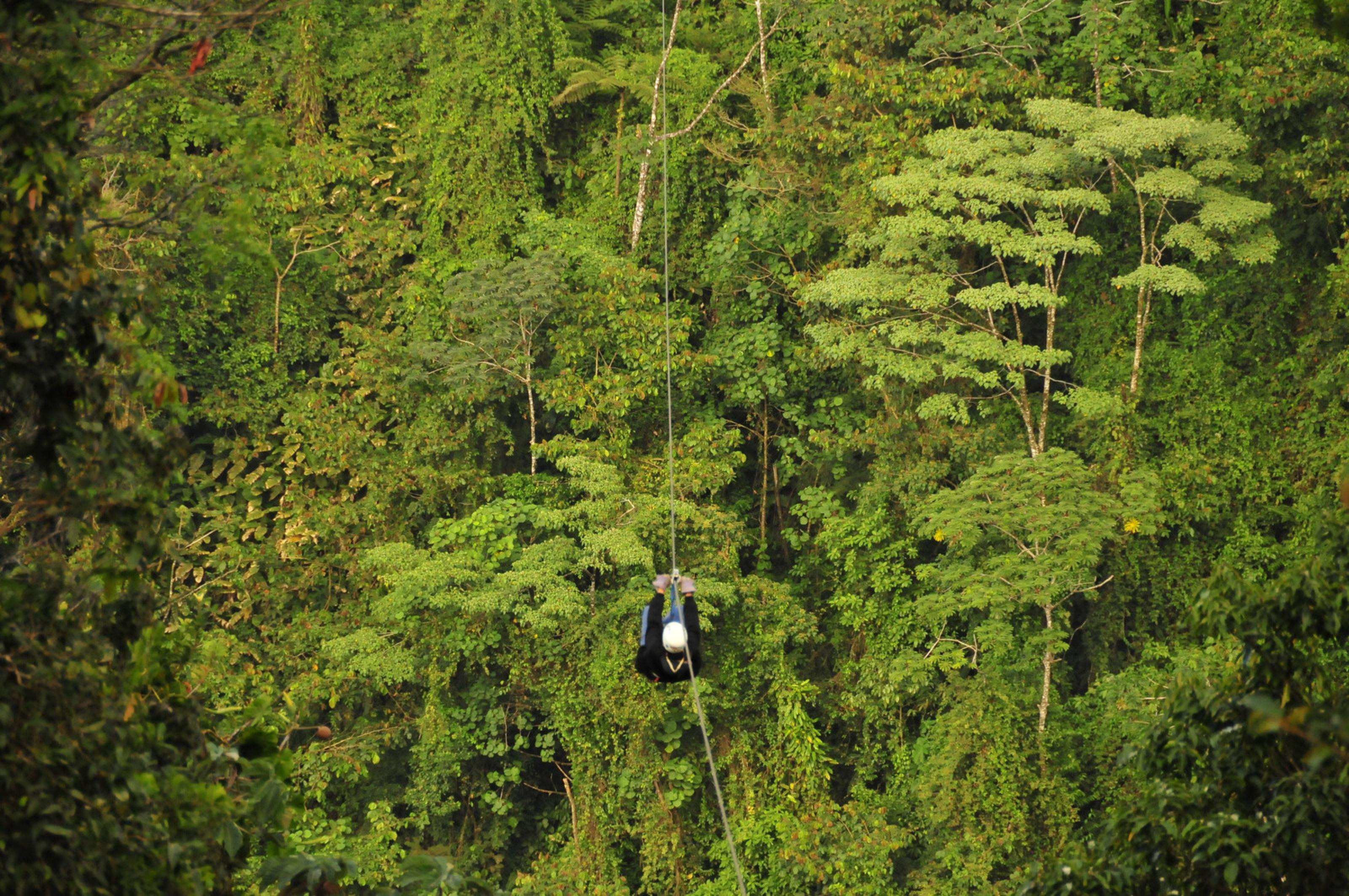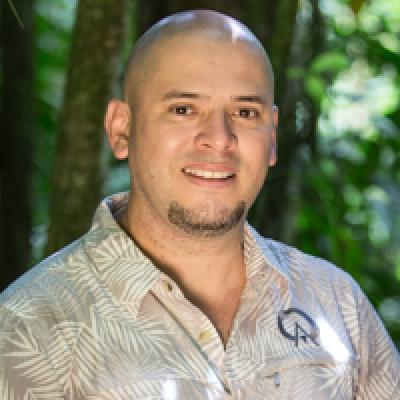 Roy
Trip solutions to your inbox.
Rated 9.8 out of 10 based on 304 reviews
1-888-456-3212