Tortuguero
The Caribbean Coast is home to the beautiful town of Tortuguero and it's National Park. This sun drenched zone with its sparsely spaced coastal villages offers a completely laid back and relaxed atmosphere. The culture is vastly different on this coast compared to the rest of the country with its prominent Afro-Caribbean influence notable as well in the delicious cuisine found here.
There are no roads leading to Tortuguero and is most commonly accessed by boat from the town of Moin found near the port town of Limon. From here you'll take a boat trip on the canal to Tortuguero and its National Park. Another option is by taking a short plane ride from San Jose. The village itself is small with a collection of houses, a hand full of hotels, gift shops, and lots of wildlife attractions.
The Tortuguero National Park is one of the most varied parks boasting high rainforests to marshy lands, long stretches of beach, wide open canals perfect for crocodile spotting, and is also one of the most important breeding grounds for the Green Sea Turtle. The wildlife here is rich and diverse with unusually large populations of monkeys, birds and fish.
Though relatively small, Tortuguro offers a variety of activities. An absolutely awesome experience is to visit the nesting beaches at night with a guide and watch the turtles laying eggs or eggs hatching. Rent a canoe or Kayak and go exploring on the canal where you'll be able to spot creatures such as the caimans, birds, and crocodiles. The park also offers various trails great for wildlife viewing and bird watching. Also popular here are fishing and sports fishing tours as well as the zip line and suspension bridges.
What a wonderful place! If you are looking to see wildlife this is the place. Loved it...10 stars
Tortuguero is wonderful! The place can only be reached by boat. There, nature and wildlife are beautiful. Of course, it is a rainforest so rain and sun alternate. If you have the opportunity to do the Turtle Night tour to see turtles laying eggs, well this is just magical! The Tortuguero park is really amazing but you can only do canal tours so animals you may see would be a little far from you. Anyway, monkeys, caymans, iguanas, lezards and more to see
Tortuguero was definitely my favorite part of the trip. Our guide was amazing, we saw a lot of wildlife as well as the local town where you can buy inexpensive souvenirs. The resort is definitely a great place to get away from reality.
Love, love, love Tortuguero!!! Will totally go back!
Laguna Lodge Gardens were beautiful. Food was very good. Only negative was 'no air-conditioning' - and with temps close to 30 C, sleeping at night was a challenge.
A place not to be missed on any trip to Costa Rica. We were picked up somewhat later than planned from our hotel in San Jose. Ken, our guide on the bus was excellent, explains everything very clearly. He pointed out the main features of San Jose as we travelled around picking up people from other hotels. He continued telling us the history of San Jose and Costa Rica as we headed across the central divide through Siquirres and on to the 'port' of Caño Blanco, where we caught a river bus that took us circa 35km through the mixture of natural and man made canals to Tortuguero. The plan was to have lunch and then go on a river tour to see wildlife but as we were running late the itinerary was switched and we went on a nature trail walk in the extensive grounds of our Pachira Lodge that afternoon and our boat safari was switched to first thing (5:45am) the next morning. This was a far better time to see the wildlife. Our guide Manfred and our boat driver seem very knowledgeable and spotted loads of birds, bats, iguana, some caiman and a Jesus Christ lizard. The zip lining was excellent and great fun. We felt that the village tour was longer than necessary and that an hour and a half would be better than 2 hours, unless you want to have a long cool drink or a coconut in one of the many local bars. That night we went in our own jungle night walk on the Lodge trail seeing a nine-ringed armadillo. For our last day we decided to go on a 3 hour private tour at 6am of the canals with Castor Hunter in his small canoe. Although we did some paddling, for most of the tour we were driven along absolutely quietly by his electric motor boat engine. This is definitely the best way to see wildlife in Tortuguero. Castor has been guiding for 48 years and his father was the first person to take visitors out to show them the canals and wildlife. He spent his childhood camping in the jungle with his father learning about all the flora and fauna and escaping snakes and bugs in their tents. We saw many birds again and 3 different types of monkey - spider, howler and white faced cappacine monkey. We see a nest of 4 baby caimans, a couple of iguanas, a Jesus Christ lizard and a river otter. After lunch we decide to have a second walk around the lodge's rainforest trail. We spot some spider monkeys and a toucan high up in the trees. When we get back to our room we see the troop of about 6 Howler Monkeys (that had woken us up at 04:30 that morning with their very loud calls), moving slowly through the trees behind our room. A very special three night stay in this very special place.
Nice lodge. Costa was an excellent and knowledgeable tour guide. Enjoyable canal boat trip. Not much to see in the town itself.
Guapiles Food was excellent Staff were friendly and smiled. A great litte stop off, with nice butterfly garden and facilities.
We had a fantastic time in Costa Rica. Anywhere listened to exactly what we wanted and planned our trip to fit in with our priorities. Best holiday ever!!
Very good experience, very well organized and efficient service ..... apart from the process for loading/unloading for arrival/departure which can best be described as chaotic
This was a very special experience. Something not very many get to be part of. Great service, so remote, lots of animals, and a great nature experience! Loved it!
Wow!!! Amazing! Words cannot express how great my experience in Tortugero was. If you go to Costa Rica you must go there. Stay at Laguna Lodge and have Carlos Arceyut as your tour guide. The views during the boat ride there was breath taking. If you want to relax, enjoy nature, bird watching, and much more you have to go to Tortuguero. Laguna lodge is beautiful and the staff is very friendly. The food is amazing and authentic. They have 2 swimming pools and plenty of space to roam around. You'll see all kinds of birds, Iguanas, there's a little frog garden. The beach is literally your backyard while staying there. Enough said! Just go there already. Carlos will make sure you get to see everything you would expect and more.
We came for the turtles and we were not disappointed!
This place was beautiful. And I was able to see the turtles. Amazing!
Great place to see the turtles. Town is quite basic, but perfectly serviceable.
Tortuguero was amazing! The staff was wonderful and the area was beautiful!
Our second time in Tortuguero and it was again a great trip. Brought the two boys along with us this time and they loved it as well. Flying into Tortuguero this time was a big time-saver, and it was fun to see the jungle from the air on the way in. Turtle Beach Lodge was wonderful, and the beds were surprisingly the most comfortable of our whole trip. Our guide (Jonathan) was excellent! We would recommend him for anyone else traveling to Costa Rica. Couldn't get the ratings on the review site to work so: it felt very safe, the experience was excellent, it was set up for tourists but didn't feel overly touristy, a great place for nature lovers, and the locals were friendly. Suggestions: a) We didn't realize we would have a dedicated guide (Jonathan) while staying at Turtle Beach Lodge. It would have been helpful to understand this going in, and we would have realized why Jonathan was so overly friendly when we first met him.
We absolutely loved our trip and will recommend Anywhere.com to all our friends. Mawamba Lodge was wonderful - the accommodations were superb and the staff very kind and helpful.
Great destination in that the location is beautiful and the canal trip and wildlife it was amazing. Only criticism was the expense of the resort.
I loved Tortuguero. It was the least tourist-dense part of our trip and filled with the most wildlife. I would certainly return.
We actually saw a jaguar along the bank of the canal. Got great photos and video.
We loved the wildlife here and the people were very nice as well.
Rugged nature at its best. Remote for sure but amazing experiences. We saw sea turtles coming out of their nests and running to the sea. Awesome. And some new birds too.
Oh, what a beautiful place this is! The boat tours and guides were incredible. We will be coming back to this area as soon as we can, and we will definitely be asking for Mario as our tour guide. What an amazing way to experience nature. We saw toucans, 3 varieties of monkeys, and hatching sea turtles. It was so peaceful and filled with opportunities to experience nature. I wouldn't recommend this to families with young children, but we have definitely been recommending it to everyone else!
Completely amazing! Tortuguero is a must visit.
I think our favorite place to eat was called natural foods. The chaps at the tourist information were very helpful particularly Leonardo and Oscar. We went on a canoe and guided walk with Juan who was also good. Our accommodation at Tortuguero Natural B&B was clean and adequate. Jose our host was very attentive and helpful. Security was also good here.
Loved the natural beauty and the jungle, very unique area, would have loved to be there when the turtles were nesting.
Tortuguero is an all-inclusive resort, so one restaurant/one bar, but it's perfect. Great variety for meals and drinks, lots of hiking trails, a wonderful beach, pools, and a frog garden with iguanas and red-eye tree frogs. Highly recommend for anyone who wants to just relax and enjoy themselves.
Tortuguero es un lugar bastante recomendable para las personas que gustan de la Naturaleza y quieren ver fauna silvestre. Todo es bastante bonito, desde el trayecto y el hecho de que tengas que navegar por entre los canales para poder llegar ahí. Los paquetes que venden son muy buenos ya que tienen todo incluido y el trato del personal es muy muy bueno.
Highly recommend the turtle tour
The turtle guides were amazing! Two days is the perfect amount of time to spend here.
Ricardo was a wonderful tour guide who educated us on the area.
Excellent service at Tortuga Lodge and Gardens. The staff were very kind and helpful. Being able to see the forest from the water was a neat experience. Though it rained during our entire kayak trip it was still a blast!
Wonderful - not very touristy, highly recommmend for nature lovers.
Fantastic place set on a peninsular of land with boat trips and wild life in abundance, I would not have missed this part of the trip. Mammals, reptiles and birds more than anywhere else on our trip. We were in walking distance from Tortuguero nice to be able to take the walk to have a beer in the town.
Our favourite. A must see! Unbelievable location. Loved the animals. People were amazing.
Felt very safe and it didn't feel touristy. I would definitely recommend this location to anyone and would go back in a minute.
We did not find too many American tourists. In fact, there seemed to be more tourists from Europe on this trip. Our guide Giovanni made this experience worth every penny. He was thourough, and very enthusiastic. We loved seeing the Sea turltes nesting! A chance of a lifetime.
We got to see a sea turtle on our night tour, which was fabulous. Also got to see a variety of animals and insects during the day - the most variety we saw on our trip. I LOVED seeing a Hercules beetle at our lodge! When we went to the village of Tortuguero, there were several tour groups there at the same time so it felt a bit packed full of tourists. Plus, the majority of shops were selling the same types of CR souveniers that one would expect. But we enjoyed going to the small grocery markets and restaurants.
I loved this destination. The tour guide was wonderful!! The day and night tours in the canals were spectacular!! We spotted a lot of monkeys and birds and reptiles on our tours. I enjoyed the interaction with other visitors also.
Tortuguero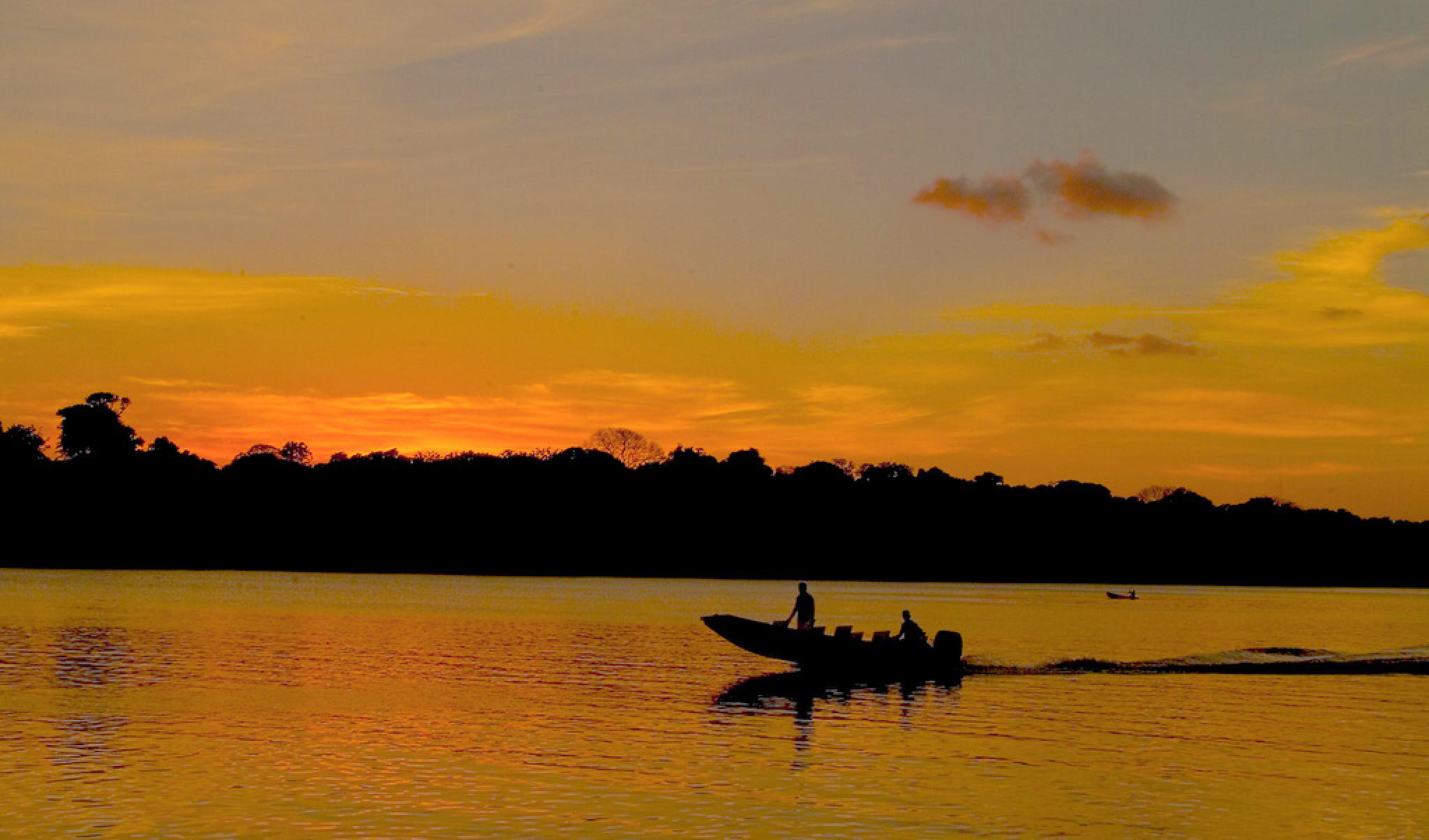 967
Anywhere.com