Tortuguero
The Caribbean Coast is home to the beautiful town of Tortuguero and it's National Park. This sun drenched zone with its sparsely spaced coastal villages offers a completely laid back and relaxed atmosphere. The culture is vastly different on this coast compared to the rest of the country with its prominent Afro-Caribbean influence notable as well in the delicious cuisine found here.
There are no roads leading to Tortuguero and is most commonly accessed by boat from the town of Moin found near the port town of Limon. From here you'll take a boat trip on the canal to Tortuguero and its National Park. Another option is by taking a short plane ride from San Jose. The village itself is small with a collection of houses, a hand full of hotels, gift shops, and lots of wildlife attractions.
The Tortuguero National Park is one of the most varied parks boasting high rainforests to marshy lands, long stretches of beach, wide open canals perfect for crocodile spotting, and is also one of the most important breeding grounds for the Green Sea Turtle. The wildlife here is rich and diverse with unusually large populations of monkeys, birds and fish.
Though relatively small, Tortuguro offers a variety of activities. An absolutely awesome experience is to visit the nesting beaches at night with a guide and watch the turtles laying eggs or eggs hatching. Rent a canoe or Kayak and go exploring on the canal where you'll be able to spot creatures such as the caimans, birds, and crocodiles. The park also offers various trails great for wildlife viewing and bird watching. Also popular here are fishing and sports fishing tours as well as the zip line and suspension bridges.
What a wonderful place! If you are looking to see wildlife this is the place. Loved it...10 stars
Tortuguero is wonderful! The place can only be reached by boat. There, nature and wildlife are beautiful. Of course, it is a rainforest so rain and sun alternate. If you have the opportunity to do the Turtle Night tour to see turtles laying eggs, well this is just magical! The Tortuguero park is really amazing but you can only do canal tours so animals you may see would be a little far from you. Anyway, monkeys, caymans, iguanas, lezards and more to see
We really enjoyed our time in Tortuguero. We have been to CR several times and this was our first visit. We drove to Gualipes and stayed in their best hotel Sherrie. They allowed us to park our car there and that is where we were picked up by the tourist bus. Rolando was our guide the entire time and he was absolutely excellent! He was extremely knowledgeable and kept everyone on track while explaining everything in Spanish and English. I highly praise him. The lagunalodge was a lovely eco place to stay. The grounds were lovely. Meals plentiful and staff helpful and friendly. The pools were refreshing . The hotel was partially occupied during our travel season. We were fortunate that the rain was minimal the first day when we toured the town. It did rain the second morning while Rolando took two us on an optional to see wildlife along the river at 5:30 am. But I was glad I did the morning trip. Then the group went on a 8:30 three hour tour along the river and canals to explore The rooms were fine with only a fan. But we only had one hot humid day, these are very basic but comfortable rooms. We had no problem with insects. The shower handles were reversed but I read about that in trip advisor. WiFi worked well in the common areas and there was a tv in the bar where people were cheering soccer. I mentioned the group staying there was small there were a group of Germans Portuguese Spanish and three of us from the USA. Everyone fit along well. I think the Laguna Lodge was the best place to stay because of its location between the Carribean ocean and Tortuguero River Lastly I am glad I became Acquainted via email with Leonardo at Anywhere tours to help us make these arrangements. We were traveling on our own and his helpfulness was valuable in making this part of our CR trip.
Tortuguero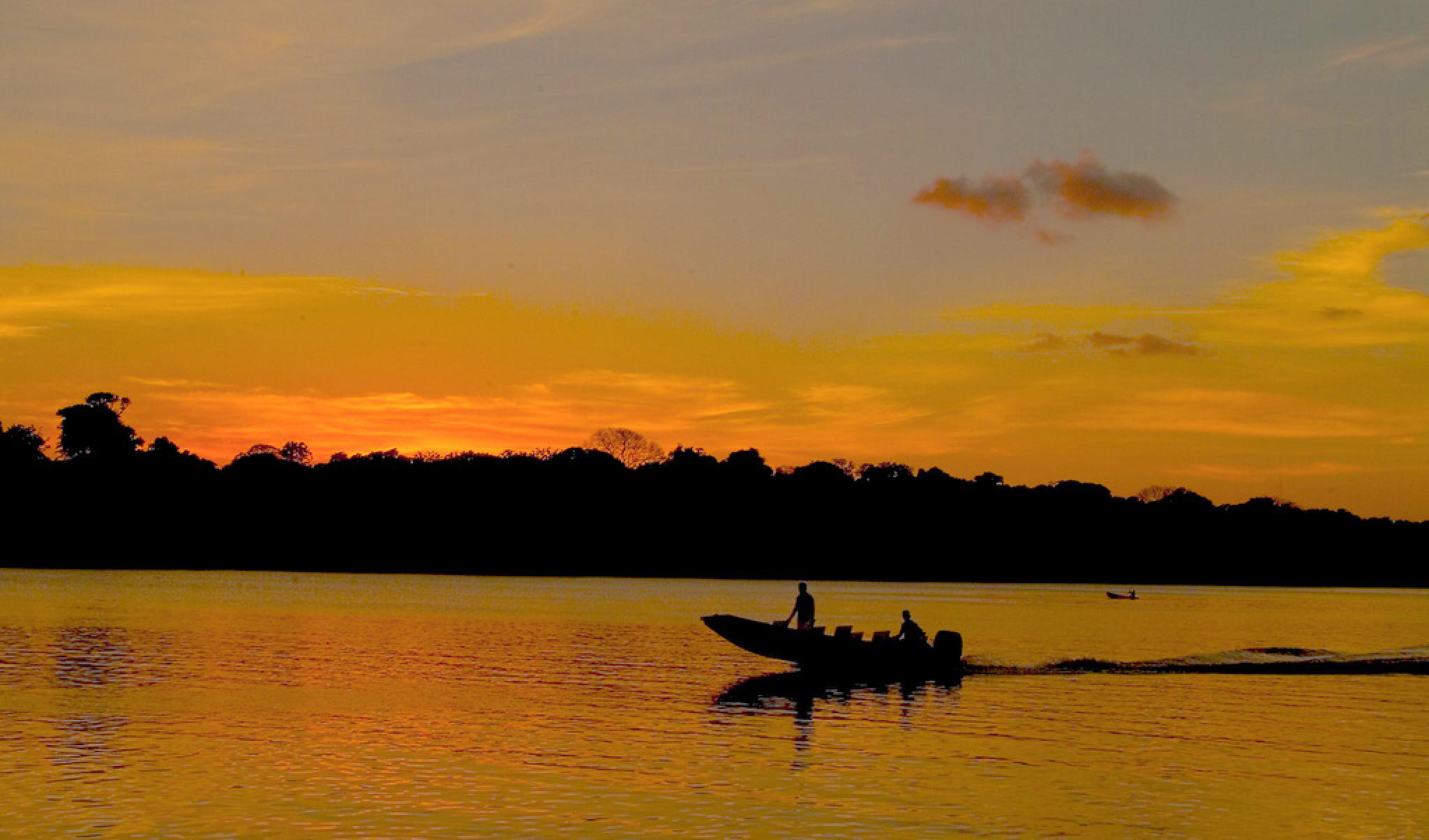 1006
Anywhere.com