Cafe Monteverde Coffee Tour
Café de Monteverde was born in 1989 as an association of 12 families with deep roots in coffee, agriculture, conservation, and education. For over four generations, our families have grown, processed and roasted the best quality coffee in the Monteverde region, striving for harmony with the surrounding cloud forest.
Cafe Monteverde Coffee Tour
Coffee culture was first brought to Monteverde in the early 1930s by families from Costa Rica's central valley. As descendants of that group of pioneers, we have treasured their legacy for years so we can share it with you today. We cover coffee production all the way from seed germination to ripe cherries, to processing as sun-dried beans, and roasting. Our main farm is located in Cañitas, close to the Monteverde Cloud Forest, where we also roast and monitor quality in our cupping laboratory. To date, we have continued diversifying production by maintaining an organic vegetable garden, raising goats, pigs, and hens, and conserving half of the land on this farm as forest, allowing for a balance between production and nature conservation. In 2008 we opened our LIFE Monteverde educational programs on sustainable production, bringing together our passion for coffee, our experience in agriculture and education, and our appreciation for the importance of educating future generations and coffee lovers of all ages. We invite you to join
About the Tour
The tour begins with the history of Coffea arabica in its local economic, environmental and social context and the importance of coffee in the area's development. Before delving deep into the world of coffee, we explore how a coffee farm can practice sustainability and preserve its cultural legacy by combining coffee farming and food production. The animals on our farm also help provide organic fertilizer for the coffee field and are a source of energy. You can pet and feed goats, operate a human-powered grass cutter, cuddle a baby pig, and try fresh herbs from our garden! As part of the tour, you also walk through primary and secondary forest, where we often spot sloths, hear a loud bellbird or identify many endemic plant and tree species, even native relatives of the coffee family, Rubiaceae. The rest of the tour is dedicated to learning about the coffee process, including seed germination, care of the plant, harvesting, processing, and roasting. We germinate our own seeds, carefully selected from over five varieties of Coffea arabica. Before a plant is able to produce coffee cherries, it must go through a preparation of up to 2.5 years. If a coffee plant is provided proper care, it can produce cherries for over 30 years! During harvest season visitors can harvest ripe cherries alongside workers who have years of experience manually picking high quality coffee cherries. We manually depulp coffee, wash it and lay it out to dry in the sun. However, Café de Monteverde has three different post-harvesting beneficio processes: natural process, honey process and fully washed process. This stage of natural fermentation adds different fruity, acid, and sweet notes the final cup. Once the fruit reaches the green bean stage, it is further sorted for quality and ready to store, ship or roast. The tour ends at the Monteverde Coffee Lab, our roasting and cupping facility, where you will taste five different coffee processes and roasts, allowing you to savor the nuances of each type. Although environmental and processing elements influence coffee flavor and aroma, roasting can enhance particular qualities. Throughout the tour, visitors learn how sustainability practices are incorporated into coffee farming. This includes mechanical weed management, preventative and biological pest control, minimizing use of synthetic fertilization, measuring and reducing greenhouse gas emissions, preventing erosion, conserving and treating water, maximizing use of renewable energy, proper waste management of byproducts of the coffee process, and educating future generations on sustainable agriculture.
What to Bring:
Comfortable clothes and shoes, raincoat, camera.
What's Included:
Local expert guide, entrance fees, round trip transportation from local hotels in Monteverde.

Transportation
Many of our tours and activities offer transportation pick up & drop off options from several locations and destinations. Options vary by tour, see "More Time and Rates" for full details.
What to Bring:
Comfortable clothes and shoes, raincoat, camera.
What's Included:
Local expert guide, entrance fees, round trip transportation from local hotels in Monteverde.

Transportation
Many of our tours and activities offer transportation pick up & drop off options from several locations and destinations. Options vary by tour, see "More Time and Rates" for full details.
Get your Perfect Vacation!
Free Custom Vacation Planning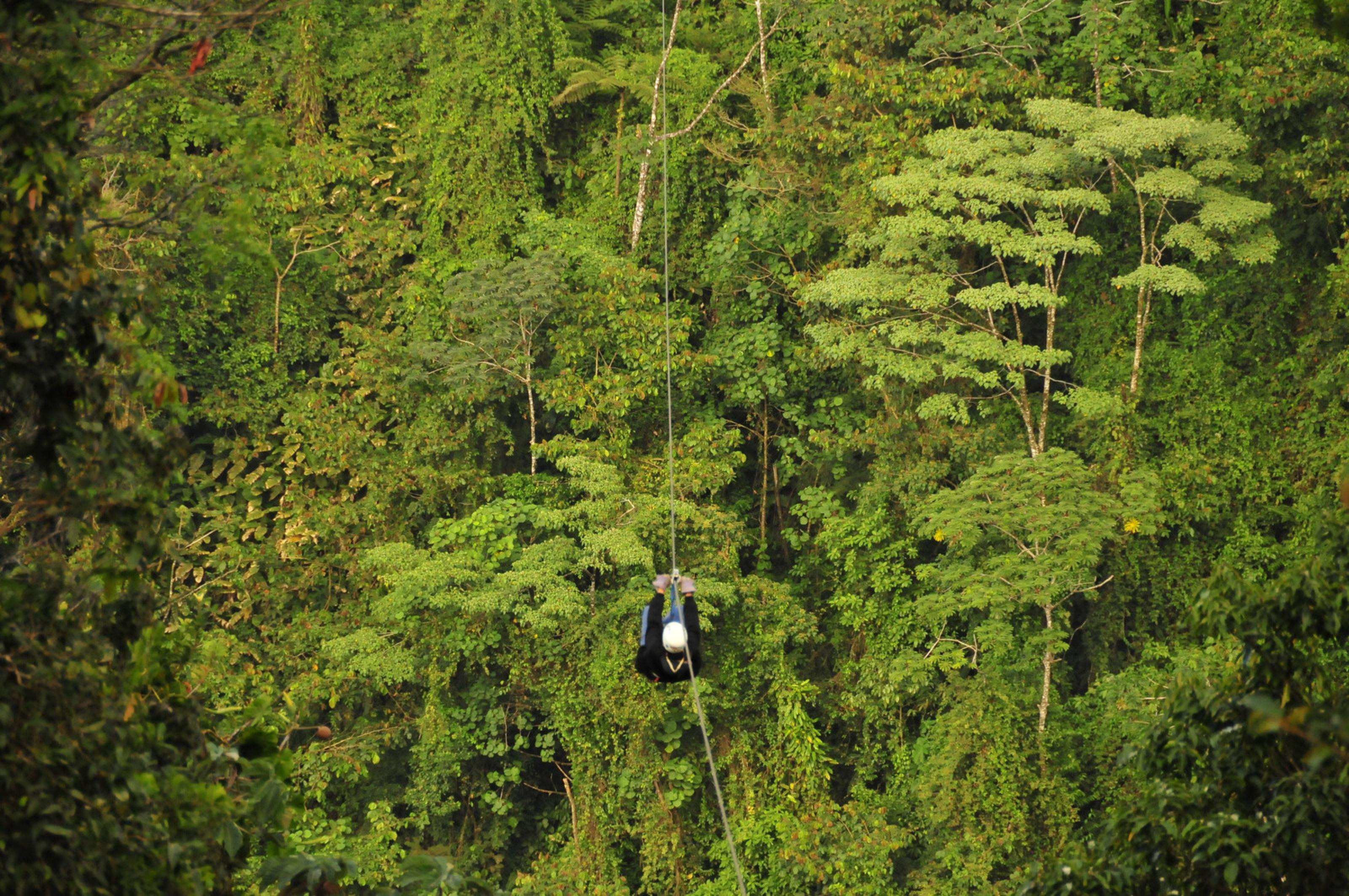 Is Your Planning Service Free?
Yes it's free! AND our expert planners provide additional guide and services to ensure your trip plan is perfect. Not only do you get the same rates as if you book directly with hotels and tours, our service also includes 24 hours in-country support and seamless transportation logistics. Furthermore, real people, our local experts, are here to offer support every step of the way -- from the moment you start your plan to when the actual trip ends.
How Does Your Service Work?
We do more than book your reservation -- our expert planners guarantee that your vacation experience is everything you want it to be, no regrets. Imagine a one-stop-shop travel planning experience. You can customize your trip through seamless conversations over the phone, email, or chat. From planning, booking, to hassle-free payments, you won't have to worry about anything other than having a good time.
Can I Trust You?
We have planned over thousands of vacations for people just like you. Our mission to make travel planning easier for anyone began in 2006 in Costa Rica, and it continues to this very moment. With over a decade of travel planning expertise, we are confident that we can craft your perfect vacation.
Educational and fun! The tour guide was wonderful.
It was a great tour and I learned a lot. They spent about half the tour focusing on coffee production and half the tour focusing on sustainability. The coffee here is absolutely great.
Very Informative!
Great tour of a beautiful farm. Very knowledgeable and engaging guide. Maybe a little long
The tour guide was wonderful!!!!! Very peaceful and we got to try coffee at the end.
The tour was good. The people and the farm are very nice
Excellent. One of the highlights of our trip. Owner and site tour guide were excellent - highly recommended.
This was favourite tour. The owner of the farm is a fantastic man whose values are lived and shared. I loved this farm and tour
You'll learn a lot about coffee and develop a greater appreciation for it.
Learned so much about coffee that I never knew. Great coffee, happy personable people!
Timing perfect, very informative guide, learnt a lot. Fantastic guide spot on
I don't drink coffee my wife does, we other thoroughly LOVED this excursion. Absolutely fascinating! A true highlight of our trip. Highly recommended!
Loved this tour because it was so small and personalized and we learned a lot! Owner was fantastic for the tour.
This was one of the highlight of our trip! Great information and experience for the whole family! A must!
I loved this tour. The guide was extremely knowledgable, and I feel I learned a great deal about coffee, sustainable farming practice, and the challenges of the Costa Rican coffee industry.
I loved this tour, the gentleman that showed me around was very knowledgeable and I learnt a lot about coffee plus all the sustainable, organic, ecological things they were doing on the farm.
This was really fun! We didn't have any expectations so everything was a bonus. The tour guide, Felix, was so knowledgeable and accommodating to our interests. We learned so much about sustainability and found it very interesting.
This was really fun. A working coffee farm, gardens, and animals. Another high point of the trip!
This coffee farm was a real gem. So glad we met Guillermo...truly.
What a great place!!! I wanted to move there. Such nice people and a very cute dog! Was so much happier to be visiting a family run farm than a commercial tour.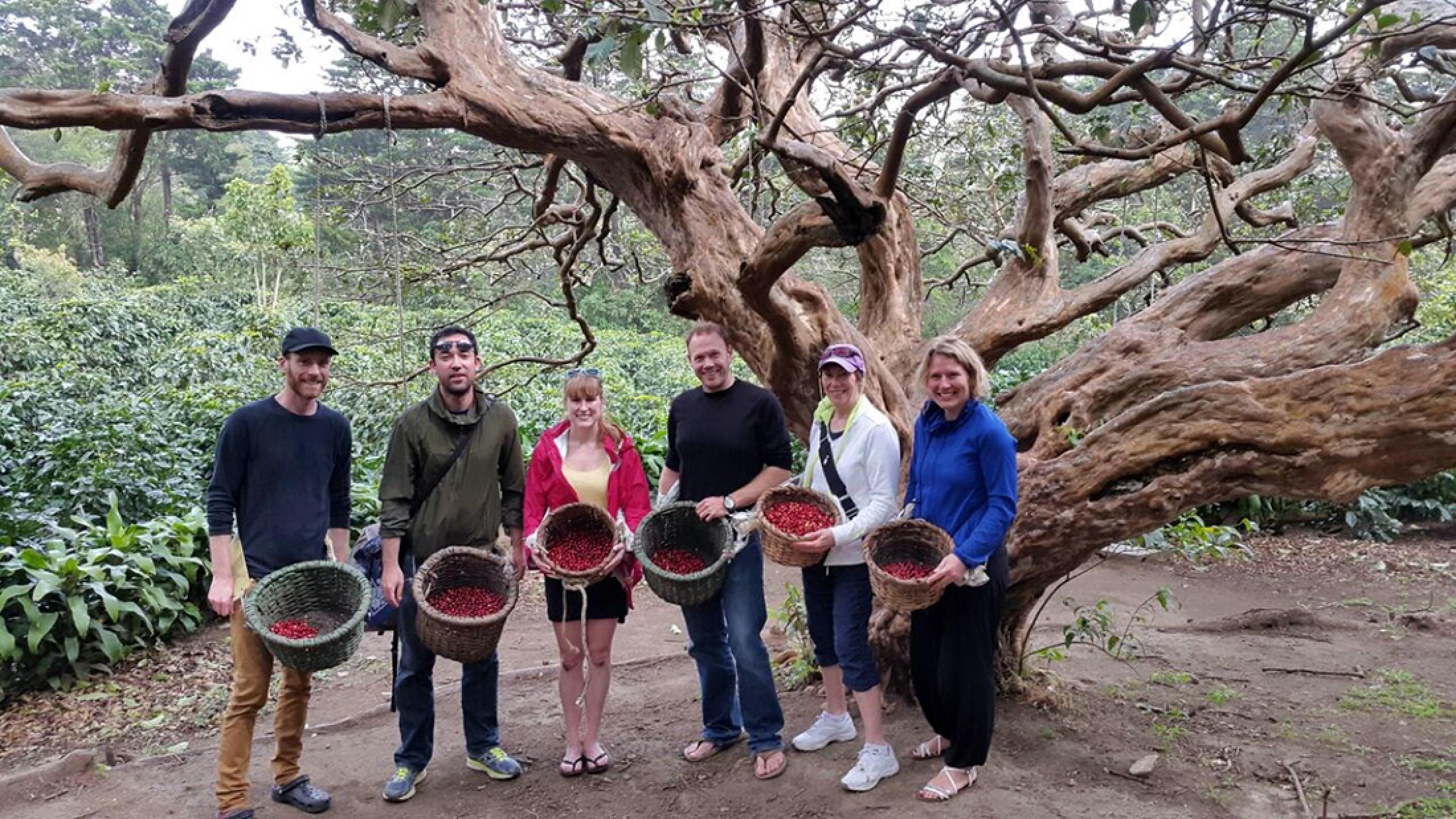 656
Anywhere.com