Tamarindo, Costa Rica
Once a quiet surf beach and fishing hamlet, Tamarindo is now a beach town with the infrastructure Western travelers have come to expect. Located on the Central West Coast of Guanacaste, Tamarindo still boasts unspoilt beaches and incredible biodiversity — despite the town's recent and ongoing development. Come for fun in the sun and stay for the laid back vibe that is so characteristic of the region.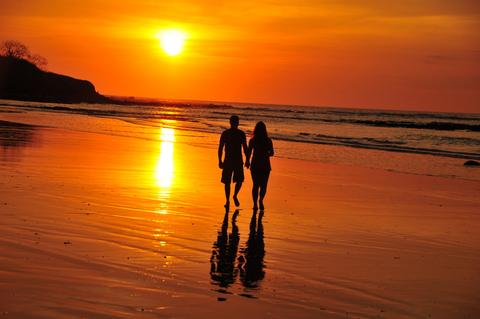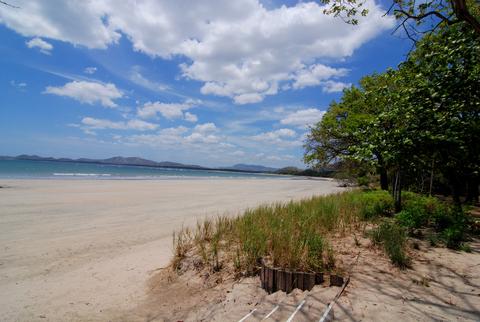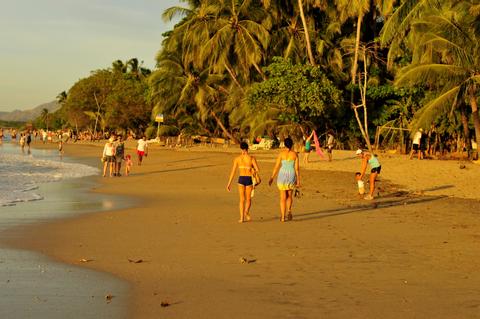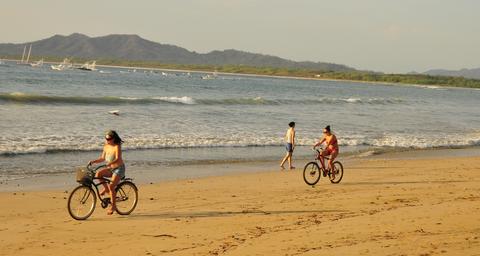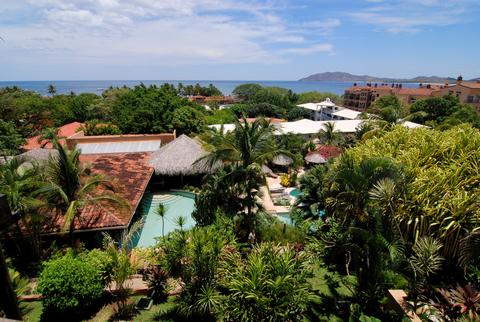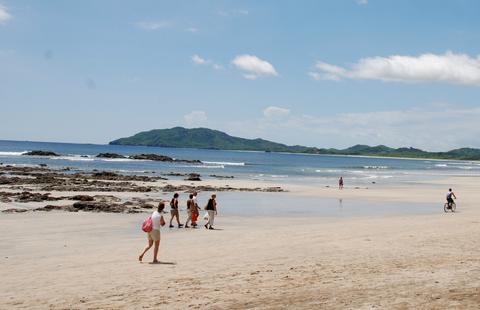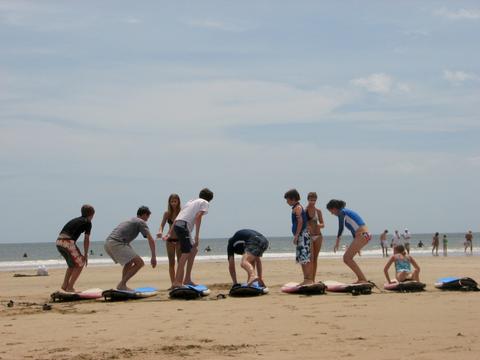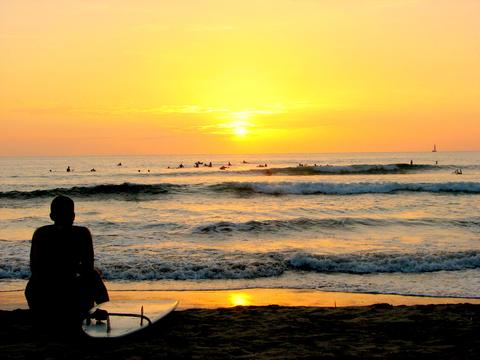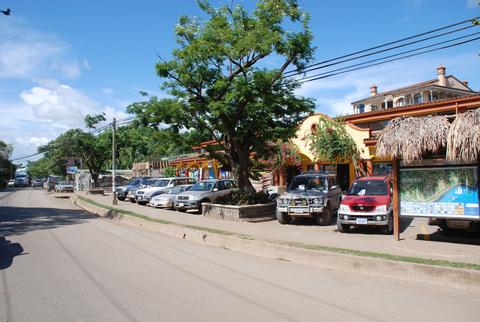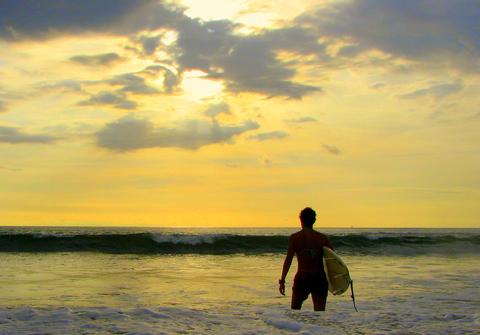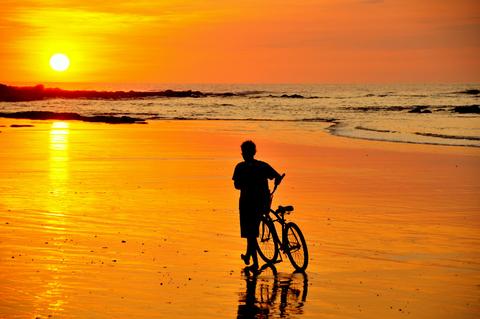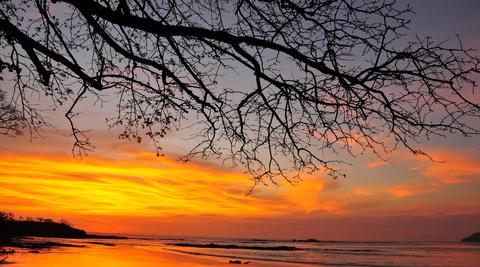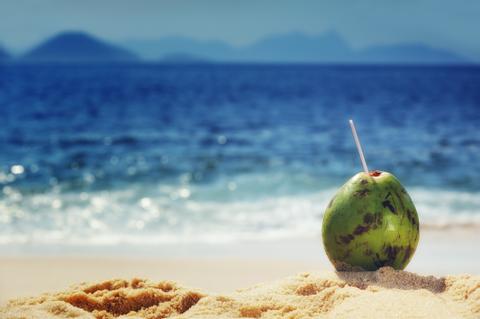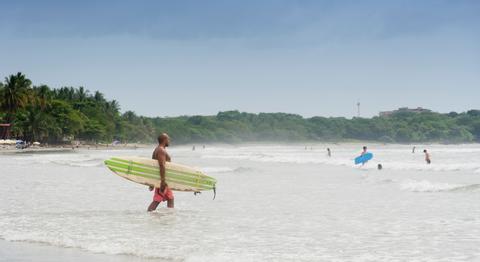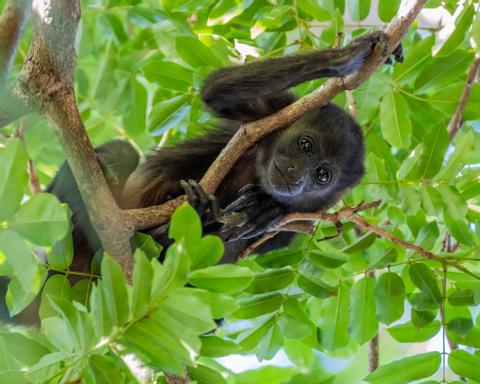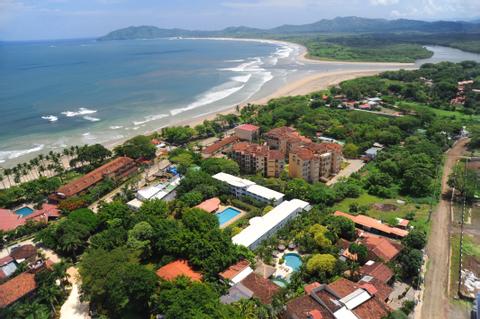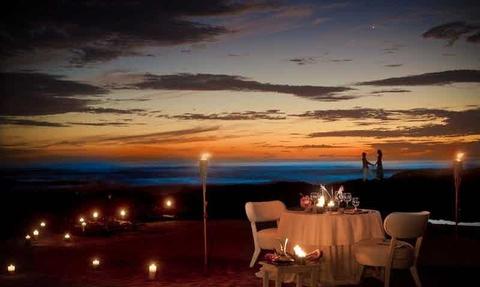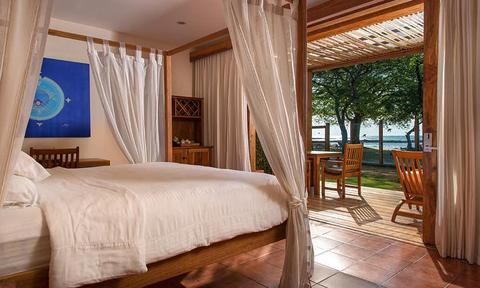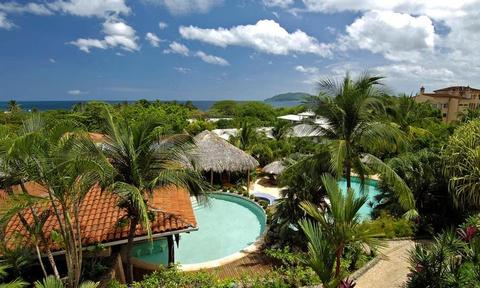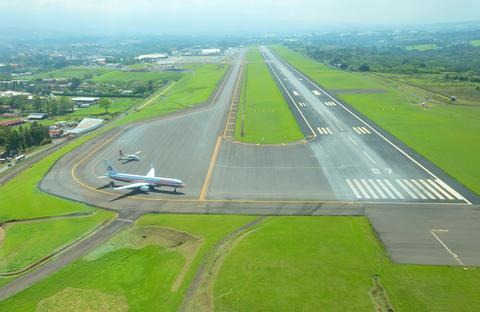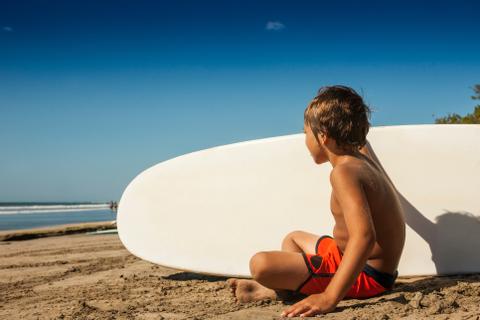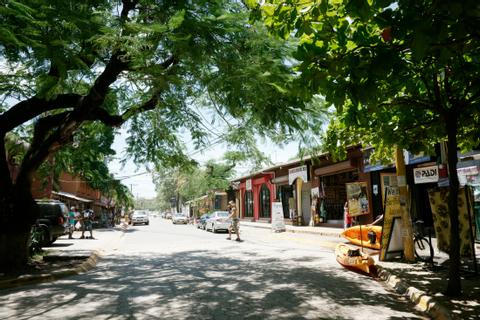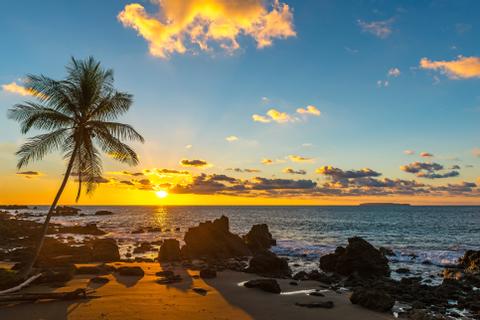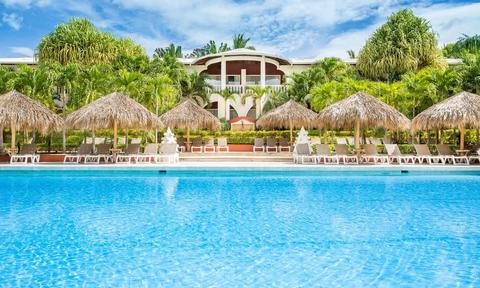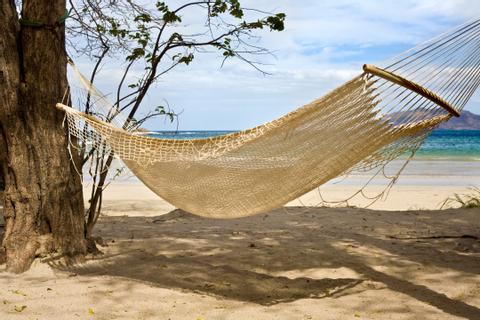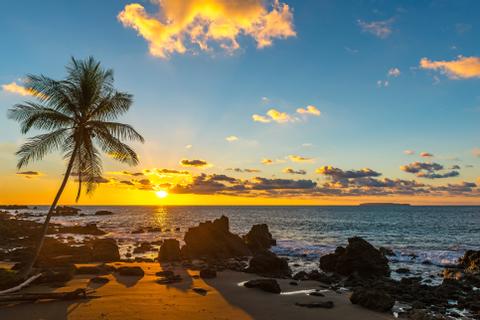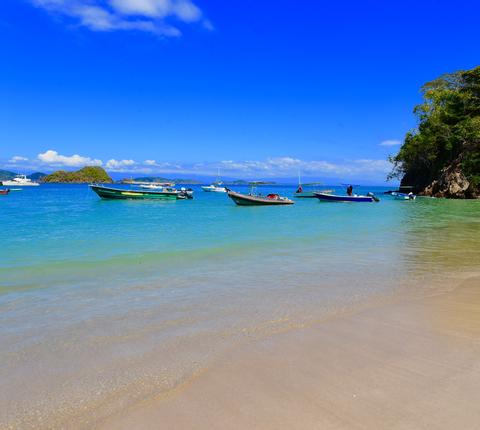 Welcome to "Choose Your Own Adventure" — Beach Edition. You've thought long and hard about where you want your next vacation to take you, and you've finally decided on the beach. In Tamarindo, Costa Rica you'll enjoy easy access to outdoor adventure; romantic sunsets; the beauty of nature, and cultural activities — you can even do some shopping. This vacation, plan a beachside getaway that's everything you want it to be. Discover the pleasures of a stress free vacation…oh what a little travel planning can do.
What to Do in Tamarindo, Costa Rica? — The Top Sites & Tours You Can't Miss in Tamarindo!
Located in the Pacific Northwest region of the Guanacaste Province, Tamarindo offers plenty of fun and excitement — on the sand and off. One of the reasons you'll love Tamarindo is because it's so versatile; enjoy a combination of walking, swimming, surfing, and more. So, on the days when you want to be active and try something new you can, but when you need a double dose of relaxation, you can enjoy that too.
• Estuary Tours: Believe it or not, Tamarindo is more than its beaches — it's a nature lover's paradise. Drift down a saltwater estuary in a kayak. Are you viewing the birds and monkeys, or are they viewing you? Listen to the sound of your paddles gently lapping across the water; the overall quiet will help you hear the animals rustling. Be silent and you'll see where they're peering out and begin to distinguish the sounds the make. There's an indescribable thrill that comes from knowing you're not only exploring nature, but the territory of animals, so be sure to treat this experience with the respect it deserves.
• Horseback Riding: Let the animals themselves give you a tour when you go horseback riding in Tamarindo. Calm, well-trained horses will take you across a variety of landscapes; explore everything from pastures to waterfalls. Because there are horses appropriate for every riding level, this is the perfect activity if you want to try something new, explore the region, and do something a little romantic all at the same time. You'll always remember the sound of hoofs gently splashing on water, and the surprise and delight you felt when a flock of birds emerged from an emerald green tree to scatter across the sky — spreading their color as though they belonged to some invisible palette…
• Sport Fishing: If you prefer to enjoy a little bit of sport, then choose one of several Tamarindo fishing tours. Cast your line and try your luck reeling in grouper, marlins, yellowfin tuna, and more. You'll be on the high seas for several hours — plenty of time to craft your story of "…the biggest fish I ever caught!" Enjoy sunlight, snacks or lunch, and plenty of cool drinks…including ice cold beers.
Adventures Recommended by Experts
What is Costa Rica known for? Well, if you're heading to Tamarindo, then the answer is definitely beaches! You'll have all kinds of exciting activities to choose from, but these are the adventures Anywhere's Local Experts say are absolute musts! Whether you prefer to spend your days in the water or on the sand, there's plenty of fun in the sun waiting for you on your Costa Rica vacation.
• Surfing: What's a trip to Tamarindo without surfing in Tamarindo? Complete your vacation by learning how to pop-up and coast on your first wave. If you're an experienced surfer, then take your game to the next level with the advice of experts; or, simply enjoy the fact that you have the time and freedom to do what you love — ride from sunup to sundown.
• Catamaran: Let the sunlight warm your body and revive your spirit as you feel the boat gently bob in rhythm with the waves. This pleasure cruise lets you spend the day out on the water enjoying cool drinks, delicious snacks, and opportunities to grab some snorkeling gear (included) and explore reefs and beaches. P.S. If you book the afternoon version of this tour, you will literally have the sun set on your perfect day.
• ATV: When you've got a taste for something rugged, rev your engine for an exciting ATV adventure. Since you'll be motoring down private paths, you can enjoy this activity even if you're a beginner. It also helps that your expert guide will be giving you a safety lesson!
• Nightlife: Whether you want to enjoy an ice cold cerveza and some fish tacos or a night of dancing on the beach, the fun doesn't end just because the sun has set.
Make Friends With The Locals — Get to Know The Animals of Tamarindo
In Tamarindo, Costa Rica you can expect to see a variety of animals in the ocean when you go snorkeling or peek into tide pools, but what kinds of animals will you see on land? Howler monkeys! They are one of Costa Rica's most famous — and infamous — animals, and they certainly live up to their name. While you'll have to listen quietly if you want to hear smaller creatures rustle in the grass and branches, or carefully peer through branches to spy colorful tropical birds, howler monkeys have no issue making their presence known. Unsurprisingly, if you have a moment to watch them, you may find their antics rather amusing.
Lusciously Luxe Accommodations — Where to Stay in Tamarindo
Before you begin enjoying the beach, you're going to need a place to rest your head, especially if it's been a long flight. Imagine…you know you're near the coast the moment you breathe in that incomparable fragrance unique to briny sea air. The sunlight kisses your arms as it streams through the window of the car you've hired. All you have to do is look out the window and start to familiarize yourself with your new home, because you've wisely decided to leave the driving to someone else. You pull up to your accommodations and what do you see?…
Anywhere Experts' 3 Best Family Hotels in Tamarindo
Get more out of this vacation — more fun, more laughter, and more time to enjoy yourself. Whether the children are younger or older, there's always something to do in Tamarindo, so there's never a moment for little ones to get bored. Since the city has undergone development, there's plenty of opportunities for grown-ups to have their own brand of fun, and even steal a romantic moment or two.
Cala Luna Hotel and Villas: Listen to the sound of the ocean, and enjoy an illuminated pool at night from elegant accommodations.

Hotel Pasatiempo: You're only 5-minutes from the beach and can look forward to flopping down on a comfortable orthopedic mattress in your well-appointed room. Watch for monkeys munching on mangoes in nearby trees.

Tamarindo Diria Beach Resort: Welcome to Tamarindo's only hotel located directly on the beach. Enjoy the PGA Gold Driving Range, play some tennis, and try your luck at the casino tables.
Anywhere Experts' 3 Best Luxury Hotels in Tamarindo
This vacation, really treat yourself; enjoy access to plenty of amazing restaurants (with fantastic wine), a suite with a balcony or an oversized tub…you know what? Why not both? And throw in ocean views for good measure. Feel the stress of everyday life melt away when you let out a big sigh twice a day — in the morning, when you enjoy panoramic views with coffee in hand and in the evening, when you watch the sunlight fade into a starry sky.
Cala Luna: Deluxe hotel rooms and villas decked out with tropical wood furnishings provide the perfect setting for poolside cocktails and candlelight dinners.

Capitán Suizo Hotel: Luscious landscaping and exquisite ocean views grace the grounds of this hotel boasting a Certification for Sustainable Tourism.

Lucky Monkey: Lucky is certainly how you're going to feel when you stay in 1 of 2 fully equipped private houses. You're only a 10-minute walk to the center of town and the beach.
Anywhere Experts' 5 Best Overall Hotels in Tamarindo
From the moment you pull up to the driveway, check in, set down your bags, and flop onto your cushy bed, these accommodations don't disappoint. When your only requirement this vacation is to soak up as much sunlight and sea air as you possibly can, choose one of these can't miss hotels. Enjoy the beach, the city, and plenty of on-site amenities and great times.
Special Insider's Tip: For a bachelor's getaway, or any time partying is on the agenda, stay at or visit the Best Western Tamarindo Vista Villas. Every Friday night, the hotel's Crazy Monkey Bar hosts a public party. Fair Warning: If you're going to party here, prepare to party hard!
You CAN Get There From Here — The Best Way to Get to Tamarindo
The sooner you reach Tamarindo the sooner the beach vacation of your dreams becomes a reality. Tamarindo is a Costa Rica beach near Liberia, making LIR airport the best choice for your arrival. From here, the drive to Tamarindo is only 75 to 90-minutes. If you arrive at SJO because you think Tamarindo is a Costa Rica beach near San José, you're looking at a 4 1/2-hour drive. That doesn't mean that there's never a reason to fly into SJO, but if Tamarindo is at the top of your travel to-do list, then the best route to get there is very clear and you'll find it in Liberia, Costa Rica.
While You're in The Area
Are Costa Rica beaches nice? Absolutely! In fact, they're so nice that during your stay in Tamarindo, you should make time to visit the neighboring area. Located within Marino Las Baulas National Park, Playa Grande is a top choice for animal lovers and surfing aficionados — leatherback turtles nest on the beaches, while surfers use these waves to learn (if they're beginners) and refine their skills (if they're more experienced).
• Brasilito Beach is simply lovely — from the uncrowded grey sand to the charming and friendly town, everything about the area is as pleasant as a postcard, which is what makes it so very special.
• Playa Conchal can actually be reached on foot from the town of Brasilito, allowing you to explore two beaches from one locale. Instead of the soft sand you're used to feeling under your toes, you'll find Playa Conchal noticeably crunchy; that's because the sand is made up of millions of crushed seashells. Grab a handful and examine it up close!
• Playa Avellana is colloquially known as 'Little Hawaii.' Surfers can't get enough of this beach's waves, which sometimes reach 18 feet (5.5 m). Even if surfing isn't your thing, this sunny beach is beautiful and impressive. By the way, be sure to keep your eye out for a local named 'Lola' — she's a hard to miss 882 pound (400 kg) pig that hangs out near the beach's bar and the shallow end.
• Palo Verde National Park offers you a definite change of scenery. Go on jungle hikes and floating safaris. The park boasts rivers, swamps, waterfalls, and a healthy population of crocodiles — so save your swimming for the beach!
• Llanos de Cortés is a striking waterfall. Locals love to frequent it on the weekends, so if you want to experience it in all its majesty, visit on a weekday when it's sure to be less crowded. At 39 feet (12 m) high and 49 feet (15 m) wide, going for a picnic and a swim is a popular pastime. One of the fun things about this roaring waterfall is that you can go behind its 'curtain' with relative ease. Another pleasant surprise is that the water tends to be lukewarm instead of the icy chill associated with most falls.
More Fun in Tamarindo
Tamarindo, Costa Rica offers one of the best beach getaways available to travelers. Not only does Tamarindo proper boast a gorgeous beach, you can pick and choose from dozens more within the neighboring area. Because of the surf and party scene, the city has become a funky mix of international sunseekers and Ticos (native Costa Ricans) well-versed in the 'Pura Vida' lifestyle. Dozens of shops line the streets, and you can pick up anything you might need during your travels without hassle — so there's no need to worry if you forget your sunblock or need more cash. With all of this and delicious cuisine offering fresh ingredients and fare from a variety of nations, Tamarindo is the perfect mix of luxury and bohemian beach town charm.
Aside from its great infrastructure, Tamarindo also offers close proximity to the Tamarindo National Wildlife Refuge, which comprises 1,000 acres (400 ha) of dazzling protected forest, including abundant mangroves and estuaries. Tours of the fascinating plant and animal life can be arranged from Tamarindo, including canoe tours of coastal habitats. Just north of town is the Parque Nacional Marino Las Baulas, which offers visitors an opportunity to see the world's largest reptile, the leatherback turtle, come ashore to lay eggs. Also close by is the Refugio Nacional de Vida Silvestre Ostional and Parque Nacional Barra Honda. Not to be outdone, the highly popular Witch's Rock is a natural formation surrounded by breathtaking waves, making it a favorite spot of intrepid surfers.
Explore Costa Rica with A Pioneer in Online Adventure Travel
"[This] area is not too touristy at all. It's a nice clean town with [lots] of cool things to check out and do. Great place to learn how to surf. Cool beach bars and great restaurants. Lots of beautiful art sold here! I'd suggest this place for nature lovers to see a lot of fish on the catamaran and you'll see a lot of birds and iguanas." - Lindsay J.
"We visited Tamarindo during the slow season in September and it was wonderful. We had the beach to ourselves and the bars and restaurants were never full." - Emily R.
"Great little surf town. The town itself was nice. It had lots of little shops and places to eat." - Pamela G
"We loved the beauty of Costa Rica and in particular the friendliness and accommodation of the wonderful people who live there. A special thank your goes out to Anywhere Transportation and their excellent drivers for taking such good care of us." - Mike M.
That's what travelers like you have to say about their trips to Tamarindo, Costa Rica. The difference between online booking portals and our online travel agency is ongoing support. Anywhere is more than just a modern day travel agency, we're your friend in Costa Rica. Our Local Experts actually live in the countries you're going to, so you'll always have someone to lend a helping hand from the moment you choose your destination to your return flight home.
"We loved our visit to Tamarindo. Especially the visit to Lydia Beech's shop and EK's Jewelry." - Jane B.
That little tip comes courtesy of a satisfied client, and it's just the first of many you'll receive when you book your getaway with Anywhere. Our Local Experts can not only recommend the best accommodations, transportation, and tours for you, they'll also share great restaurants, shopping, the best time of day to visit the market, and more. So, when our Experts tell you that Tamarindo is a beautiful beach town with great parties and an active nightlife scene, you can trust that information. From surfing, to zip lining, and ATV tours, the beach is just the beginning of all the things you can do in Tamarindo. To start planning your next adventure, connect with your Anywhere Local Expert today!
Tamarindo Personalized Trips