You might think that a trip to Cuba is itself a vacation spent off the beaten track, but it's possible to go even further when you head to these unique Cuba destinations. Achieve the impossible — escape crowds of travellers and manage to have a little bit of Cuba all to yourself. If it's an authentic experience you're seeking, you'll enjoy spending time in smaller towns full of locals.
Going off the beaten path will allow you to get to know the real Cuba. The tranquil beaches on Cuba's islands will make you feel like lounging in the sunshine indefinitely. Visiting small towns gives you the chance to see Cuban culture and experience Cuban friendliness and generosity firsthand. Cuba holidays off the beaten track will also allow you to enjoy unique activities such as hiking, or learning about the roots of the island nation's oft forgotten indigenous population.
#1:

 Cuba Off The Beaten Path - Baracoa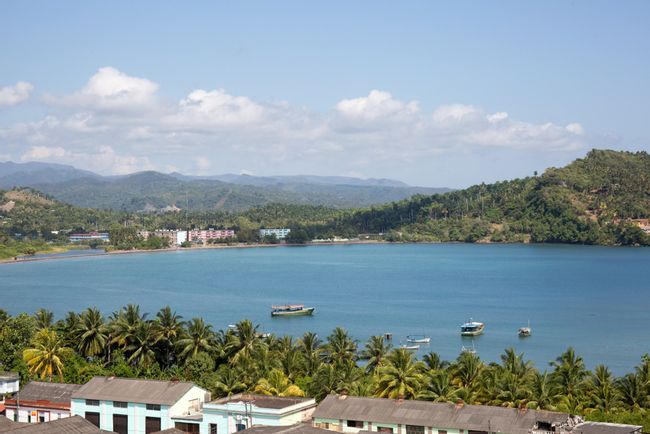 Baracoa, Cuba →
Up until the 60s, Baracoa was one of the most remote areas of Cuba with no roads or railways connecting it to anywhere else in the country. While today paved roads do reach its borders, the old town still remains one of Cuba's best off the beaten path destinations.
The long journey from Santiago de Cuba to Baracoa passes through Guantanamo, then along beautiful stretches of the southeast coastline and up into the hills via twisting switchbacks. It is one of the most epic road trips in Cuba and sets the pace for your time in the town.
From the lively plazas in the centre of town up to the summit of El Yunque and into the historic caves of Cuba's aboriginal population, Baracoa is full of surprises.
#2:

 Cuba Off The Beaten Path - Playa Giron/Playa Larga (Cienaga de Zapata)
Cienaga de Zapata , Cuba →
Along a spectacularly clear bay, beside one of the largest protected nature reserves in Cuba, two beautiful beaches provide the perfect base for nature adventures on land and sea. With swamp forests, mangroves, and healthy coral reefs, this is one of Cuba's most biodiverse regions.
Playa Larga sits at the top of the Bay of Pigs, with easy access to Ciénaga de Zapata National Park. Playa Giron lies further south with some of Cuba's best dive sites and reefs just off shore. Share your time between the two and you'll be constantly bowled over by Cuba's natural beauty.
This is a relatively quiet area of the Cuban coast with simple Casa Particulars over all-inclusive resorts. It's a little laidback luxury in one of the country's most stunning off the beaten track locations.