Jimbaran, Indonesia
Jimbaran is known as the seafood capital of Bali. The bay has a beautiful sunset, punctuated by jetliners landing at the nearby Denpasar airport.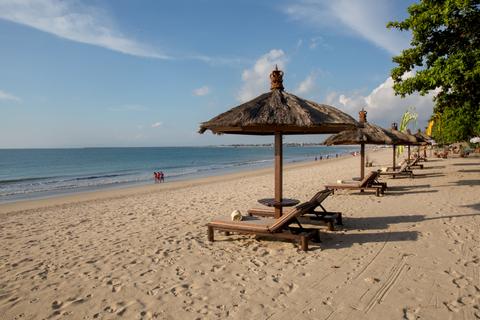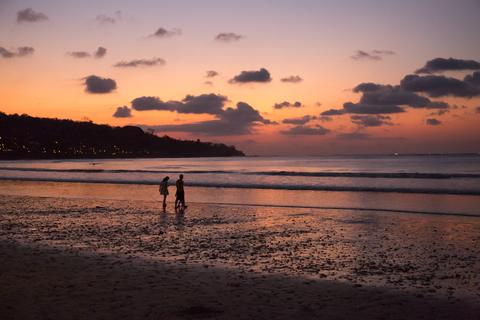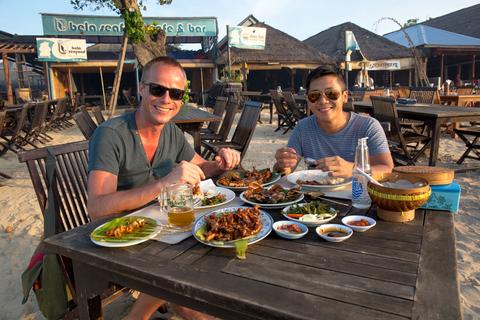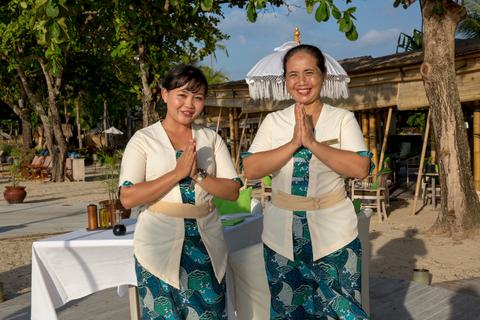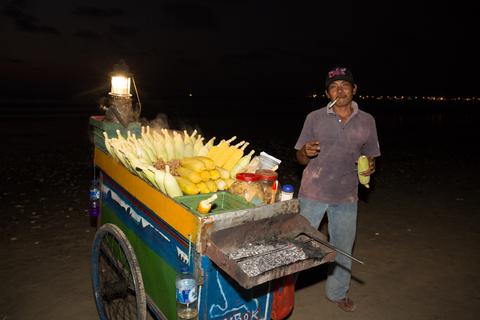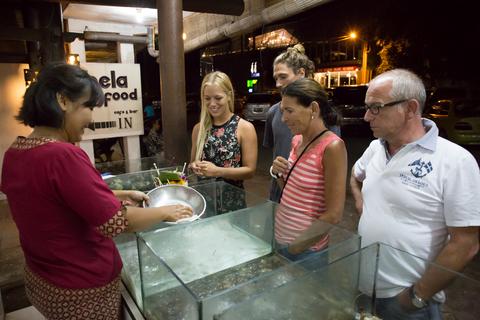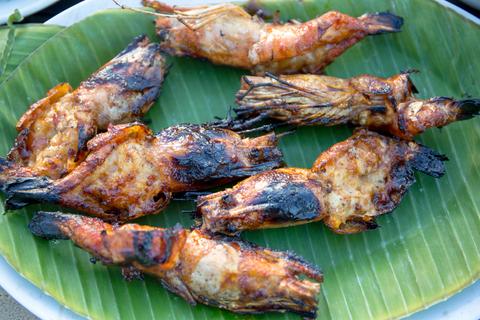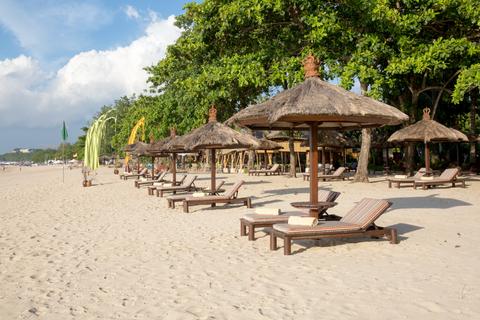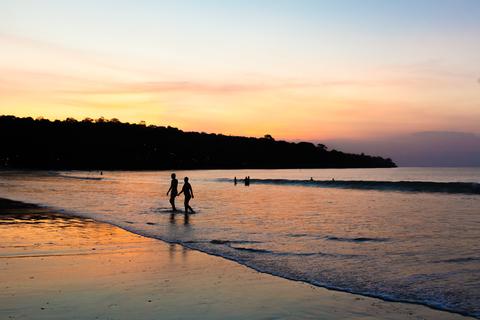 Set along the Bali strait on the southwestern coast, Jimbaran connects the Bali mainland via the Bukit peninsula. By taxi service, Jimbaran is approximately 15 to 20 minutes from the hub of Bali, Kuta. Jimbaran draws crowds of seafood lovers on a nightly basis, Most of the action takes place during sunset when a variety of fresh seafood dishes are on offer, accompanied by traditional live music.
If you're not a seafood lover, you can find non-seafood options, but keep in mind that seafood is the focus. Restaurants that line the bay greet guests with displays of tropical fish and live lobster. The chef can season and prepare the seafood however you like.
Jimbaran Beach and the surrounding area are home to boutique accommodations and large luxury resorts hidden behind intricately carved stone walls and lush greenery. As you explore the area, you may catch a glimpse of the oasis-style pools and plush daybeds available to guests. If you arrive early to Jimbaran before a luxurious seafood feast, the area also boasts traditional markets offering handcrafted souvenirs.
Jimbaran Personalized Trips