Looking for excitement off the beach? Look no further than Panama's mountain ranges! The Cordillera Central, or Central Mountain Range, runs down the middle of Panama, forming the Continental Divide and separating the country's Pacific and Caribbean coasts. In Panama's mountain destinations, you will enjoy ample access to mountains, rivers, and forests.
Start your day with some early morning birdwatching in Volcán — Panama is home to toucans, harpy eagles, tanagers, and more. Go horseback riding in El Valle de Anton or explore hiking trails. Head to San Cristobal for both outdoor adventure and the chance to spy dolphins. Bring your favourite hiking boots because you'll have a great time hoofing it; additionally, the cool climate of Panama's mountain destinations makes them a nice alternative to the country's hotter coastal areas.
#1:

 Boquete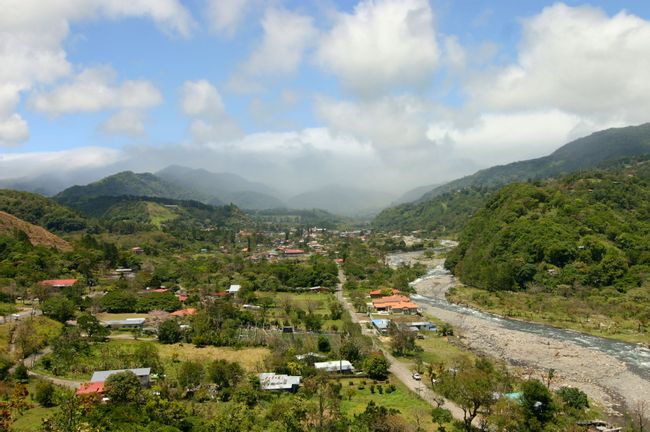 Boquete, Panama →
Mountains surrounding Boquete offer slopes covered in a patchwork of coffee plantations. It's also just outside of Barú Volcano National Park, which is Panama's only volcano and most awe-inspiring peak.
On a clear day, hikers who ascend Barú Volcano will have views of both the Caribbean and the Pacific. Getting to the peak takes 4 to 5 hours. Along the way, you'll enjoy picturesque views of the surrounding farmland. Fill your lungs with the brisk mountain air and your memory with one of the prettiest landscapes in Panama.
#2:

 El Valle de Anton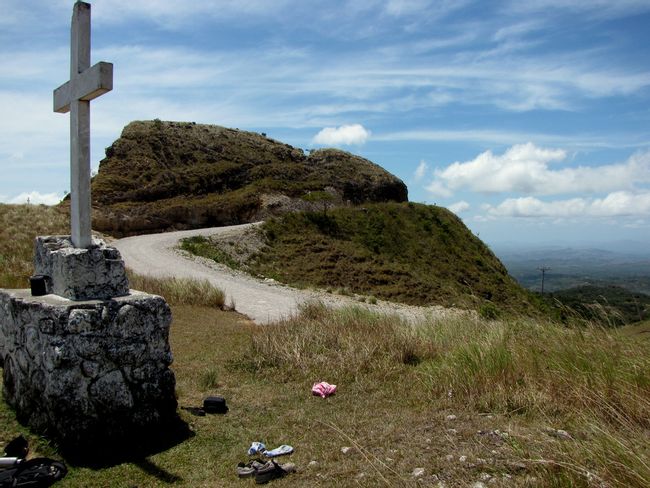 Valle de Anton, Panama →
El Valle de Anton offers a variety of distinctive highland attractions, but none more exciting than the peaks of the surrounding mountains. Nestle yourself into an adorable bed and breakfast, or take in the misty view of the canopy from a mountain lodge.
You'll find this cozy mountain town just outside of Cerro Gaital National Park, where you can hike on trails around the peaks of Cerro Gaital, Cerro Pajita, and Cerro Caracoral. The India Dormida ("Sleeping Indian Girl)" peak is one of the most popular hikes in the area, and offers beautiful views of the surrounding mountains.