Azul Paradise is an ecologically friendly resort on one of Isla Bastimento's lovely beaches. While you're here you can rent bungalows and cabins right on the water.
Featured in:
Beachfront, Honeymoon, Best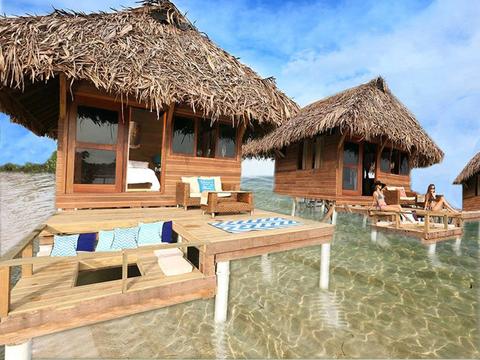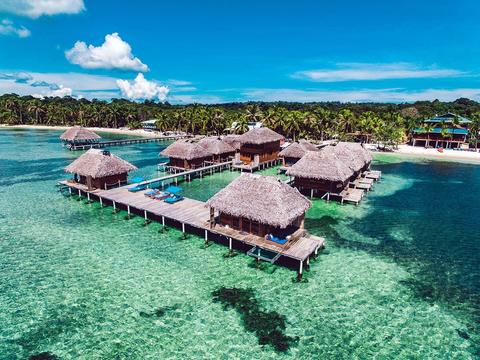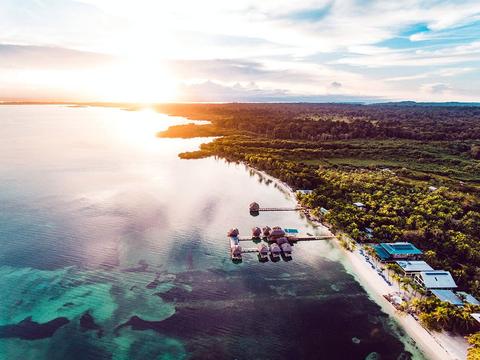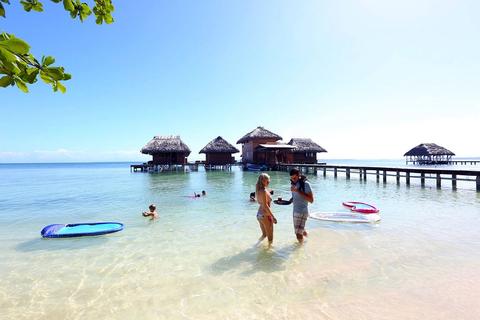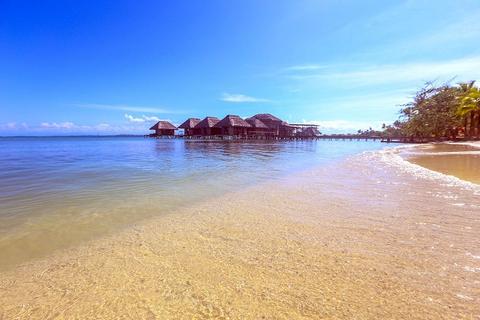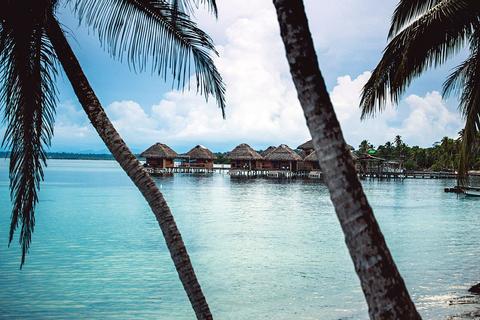 2:00 p.m. check in
12:00 p.m. check out
Restaurant in Hotel
Wireless Internet
Go to the north shore of the island to see some of the island's more remote beaches, and take a stroll in the sand along Wizard Beach and Red Frog Beach. One of the main attractions of this island is the National Marine Park, where mangroves and coral reefs make it a fascinating place for boating and snorkeling. To access more visitor services, you can take a boat from Isla Bastimentos to Isla Colón — visit Isla Colón's town of Bocas for a variety of restaurants and bars. The resort provides kayaks and snorkeling equipment so you can explore the landscape on your own, and there is a beach near the resort with calm water that's a lovely place for a swim.
This resort is designed to help you relax and appreciate the outdoors. You will have access to water and power, but these are not always available. Plan to unplug and revel in your surroundings — there's a sunken lounge area overlooking the ocean, and bungalows come with glass floors so you can see wildlife swimming beneath your feet.
All of the bungalows are on the water, and you'll be able to step out of your bungalow and go down a ladder into the water. Bungalows come with outdoor living areas as well as a cool, comfortable interior with a sofa. Guests will have a private bathroom with a shower, as well as an outdoor shower. You can even arrange to have dinner on your private dock.
Visit the Panamanian tiki bar for a drink and a meal at the beachfront grill. Unwind in the club house's lounge area, which also has its own private bar and restaurants.
More Property Amenities
Air Conditioning
Beach Access
Cable TV
Hot Water
Ocean View
Safe Deposit Box
Telephone
Accommodations
Air Conditioning
Cable TV
Hot Water
Safe Deposit Box
Wireless Internet
Living Room
Air Conditioning
Cable TV
Hot Water
Safe Deposit Box
Wireless Internet
Deck
A/C Caribbean View Bungalow
Sleeps 2
Air Conditioning
Cable TV
Hot Water
Safe Deposit Box
Wireless Internet
Deck
Similar Hotels