Panama City, Panama is a hub of culture, commerce, and amazing architecture. Whether you find yourself heading to this Central American country on business or pleasure, a stay at Eurostars Panama City ensures that you'll have the opportunity to treat yourself to amazing skyline views, great amenities, Wi-Fi, and a variety of room layouts and conference or event space. It's easy to get out and enjoy the city when you know your hotel offers you access to everything you'll need.
Featured in:
Business, Midrange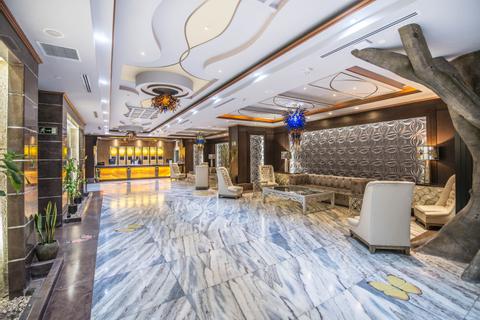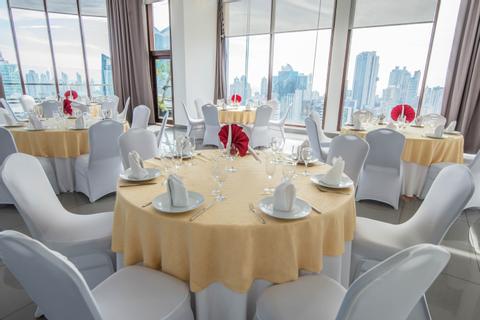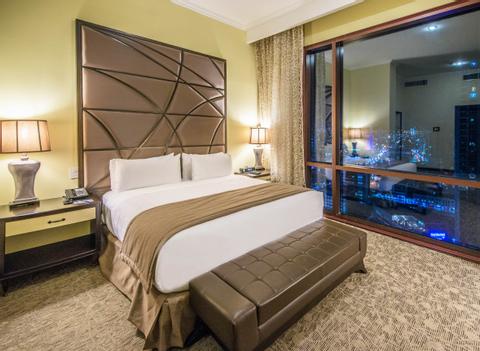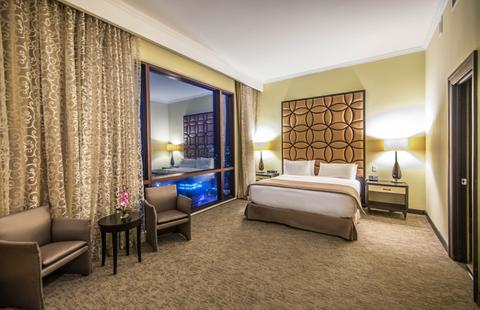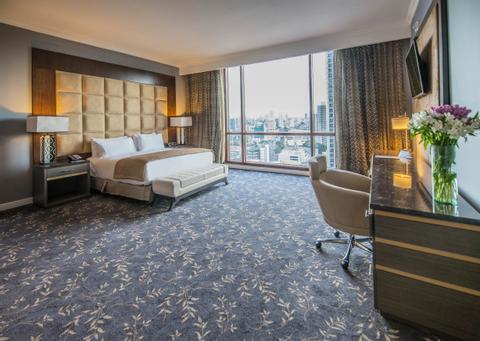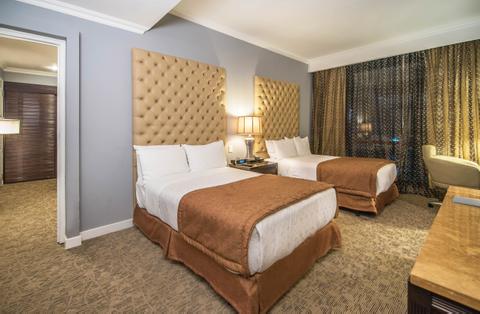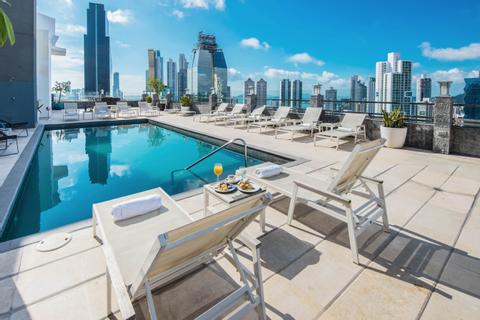 2:00 p.m. check in
12:00 p.m. check out
Restaurant in Hotel
Spa Services
Swimming Pool
Wireless Internet
Free Breakfast
Attractions & Sites
17 km
Savvy travellers like you know that Panama is more than it's famous Panama Canal. With ships constantly heading in and out, international business meetings, and tourists seeking a combination of outdoor adventure and cosmopolitan nightlife, Panama offers something for everyone — this is especially nice for professionals who find themselves in-country on business, but want to squeeze in a night or two of fun, or a brief vacation. With amazing architecture, a thriving arts scene, all kinds of nightlife, and 13 national and marine parks, the question isn't, "What can I do in Panama?" it's, "Where will I stay?"
Welcome to Eurostars Panama City! A luxury hotel located in the central business district of Panama City, Panama. Only 22 km (14 mi) from Tocumen International Airport, this hotel serves as a great hub for those who need to be in the city, and cannot be without modern conveniences. Whether your company has sent you to Panama on business, or you're a digital nomad dependent on good Wi-Fi, you'll be able to maintain your professionalism at all times — instead of scrambling to put together a meeting in a coffee shop. Eurostars Panama City offers a desk and Wi-Fi in your room, a business center, and nine different meeting or event halls — four of which can comfortably accommodate up to 400 guests.
Planning a destination wedding, but need access to all of the conveniences you're used to? Eurostars' Gran Salón offers panoramic views from the 27th floor sure to wow your guests! Well-designed accommodations ensure that everyone gets a good night's sleep, and you start your honeymoon in style — from deep soak bathtubs to a sauna, and even an outdoor swimming pool, you can pamper yourself from the comfort of several rooms:
Skyline Double Room: An economy room with luxury touches, and a gracious 128 sq m (1,378 sq ft) of space.

Deluxe Double Room: Extra luxurious, and 42 sq m (452 sq ft).

Executive Double Room: A great choice when business is at the forefront; 42 sq m (452 sq ft).

Family Room: Comfortable and luxe accommodations for three, with two beds and 58 sq m (624 sq ft) of space.

Junior Suite: Sometimes a little extravagance is necessary — enjoy 75 sq m (807 sq ft) of luxury living.

Presidential Suite: There are only two of these rooms, which come with a separate bedroom and living space, because there's no such thing as too much luxury — especially when you're enjoying 128 sq m (1,378 sq ft) of it.
Whichever layout you choose, all 300 rooms are outward facing, and boast views from an oversized floor to ceiling window. Luxurious interior design is further enhanced by your complimentary bathroom amenities, air conditioning, Wi-Fi, safety deposit box, 24 hour reception desk and room service, hair dryer, ironing set, laundry service, and mini bar.
Whoever said it's difficult to mix business and pleasure never stayed at Eurostars Panama City. Make your next trip to Panama the perfect blend of professionalism, fun, and luxury when you book your room today!
More Property Amenities
Air Conditioning
Cable TV
Conference Rooms
Hair Dryer
Hot Water
Iron & Ironing board
Jacuzzi
Laundry Service
Mini Bar
Mini Gym
Private Parking
Room Service
Safe Deposit Box
Telephone
Accommodations
Air Conditioning
Cable TV
Hair Dryer
Hot Water
Iron & Ironing board
Mini Bar
Safe Deposit Box
Telephone
Wireless Internet
Air Conditioning
Cable TV
Hair Dryer
Hot Water
Iron & Ironing board
Mini Bar
Safe Deposit Box
Telephone
Wireless Internet
Skyline Double Room
Sleeps 2
Air Conditioning
Cable TV
Hair Dryer
Hot Water
Iron & Ironing board
Mini Bar
Safe Deposit Box
Telephone
Wireless Internet
Excutive Double Room
Sleeps 2
Air Conditioning
Cable TV
Hair Dryer
Hot Water
Iron & Ironing board
Mini Bar
Safe Deposit Box
Telephone
Wireless Internet
Air Conditioning
Cable TV
Hair Dryer
Hot Water
Iron & Ironing board
Mini Bar
Safe Deposit Box
Telephone
Wireless Internet
Similar Hotels