Live your favorite season longer—discover the best time to visit South America and chase an endless summer.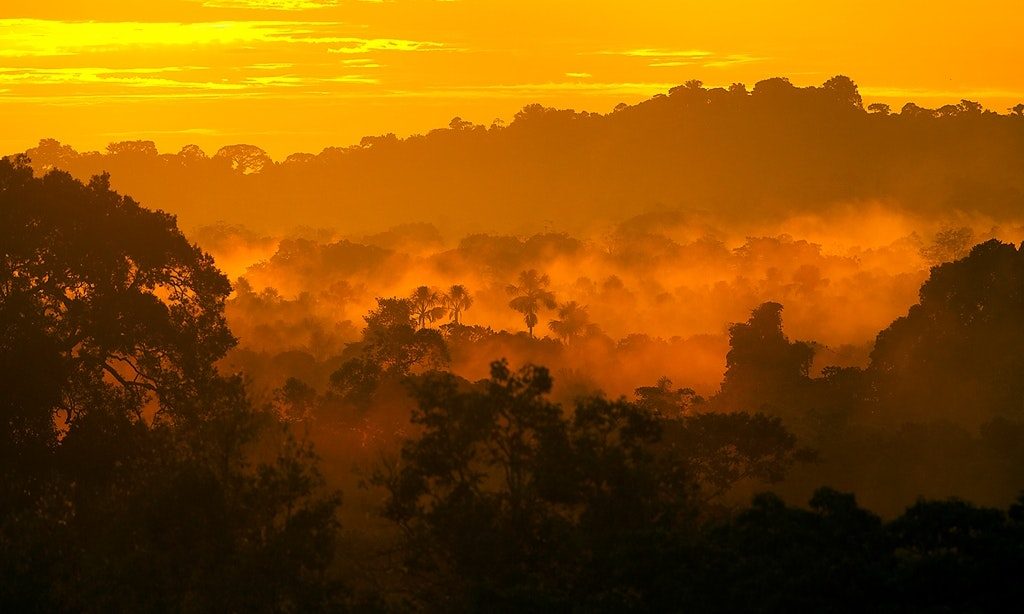 Blues, greens, and shades of gold—this is nature's colour palette in South America.
So, you've been to Central America and it was grand, but now it's time to head further south. There's never a bad time to explore the world, but it would be nice to know the best time weather-wise to visit South America. There's so much more to this region of the world than Carnaval and beach volleyball. Prepare to explore a variety of activities and micro-climates in the South American mountains, beaches, and forests of Ecuador and Peru…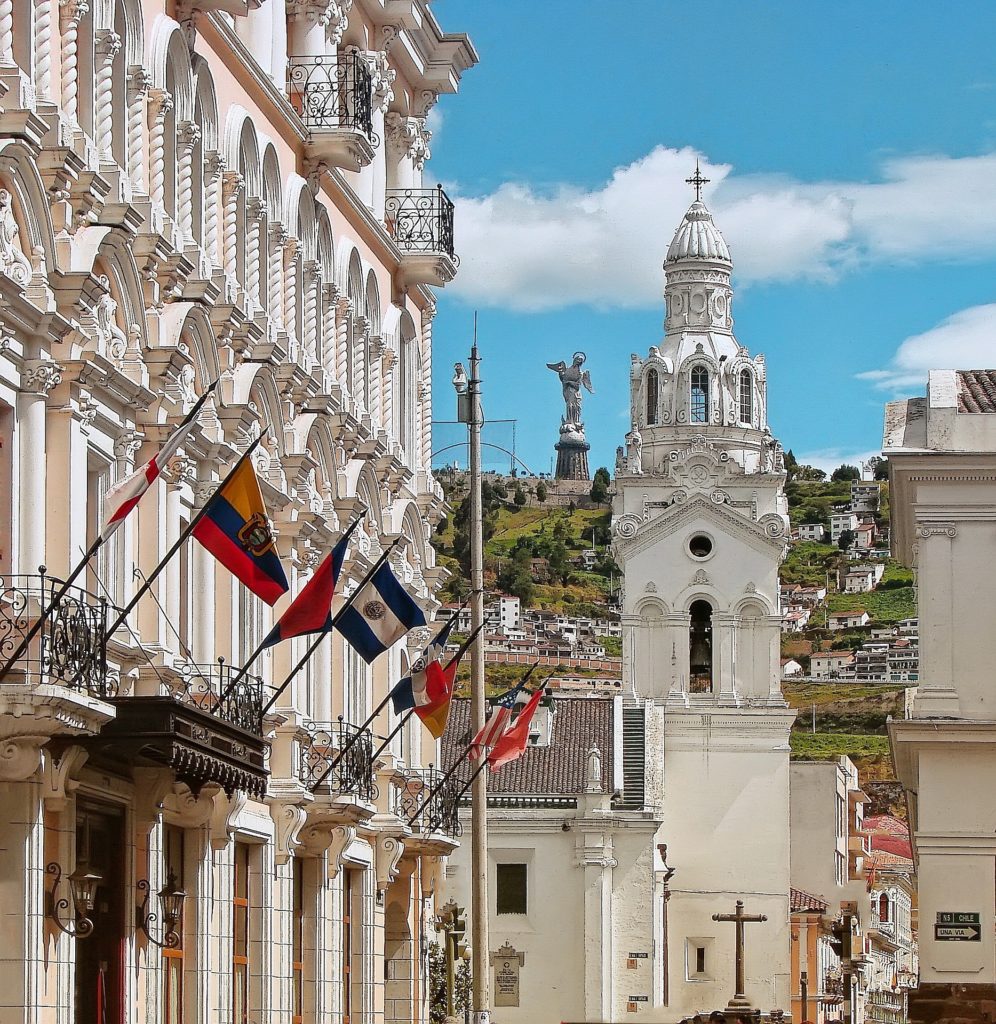 The cities of Ecuador house beautiful architecture, such as this church in Quito. Take a break from outdoor activities and appreciate the unique structural beauty of the city.
The best time to visit South America's Ecuador is several times a year—you'll have a different experience on each trip. That's because going on an excursion in Ecuador means packing an assortment of clothing options; Ecuador's mountains, beaches, and forests all boast a different climate and best time of year to visit.
The best time to visit South America's mountains in Ecuador
Dress in layers when you go hiking in the mountains of Ecuador—such as Chimborazo Mountain.
A hike in the mountains may be just your pace if you favor wearing layers—temperatures are a relatively consistent 70 ℉ (21 ℃) during the day. At night, you can anticipate a rather frigid temperature average of 46 ℉ (8 ℃). Be sure to have your outdoor adventure during the summer's dry season—June to September.
The best time to visit South America's beaches in Ecuador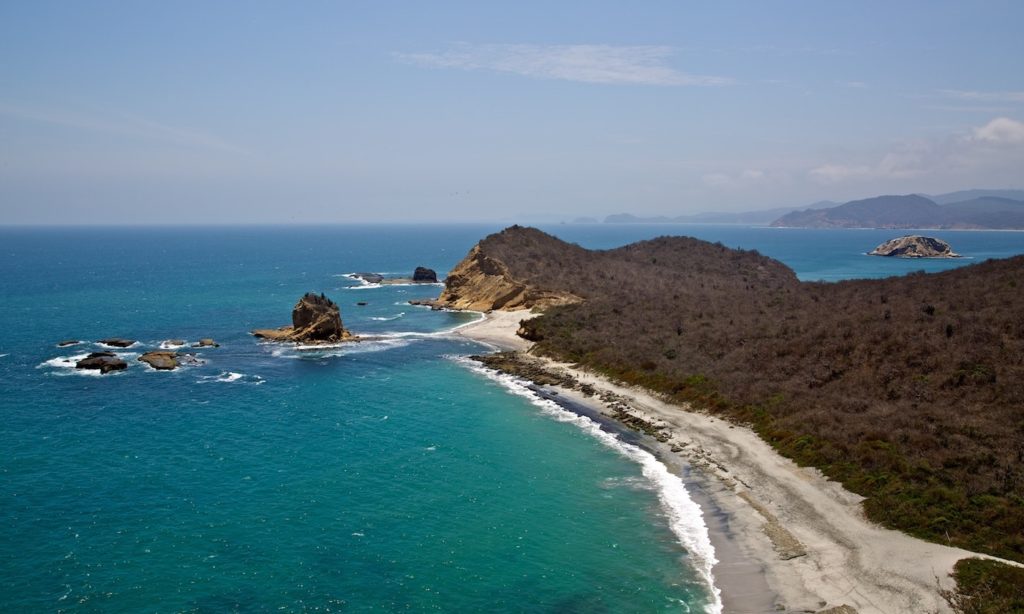 Ecuador's Pacific Coast has incredible surfing, but the swells are a byproduct of weather currents.
Favor beach vacations? Be aware that Ecuador's coastline, like its surf waves, can be a bit extreme. How extreme? It may be difficult to find a time of year that's both hot and dry. That's because the same ocean currents that make for great swells also impact the weather. In general, the driest (but coolest) time of year is May to December. While the hottest (but wettest) time of year is January to April. Pack at least one sweater/jumper and a raincoat for good measure.
The best time to visit South America's rainforests in Ecuador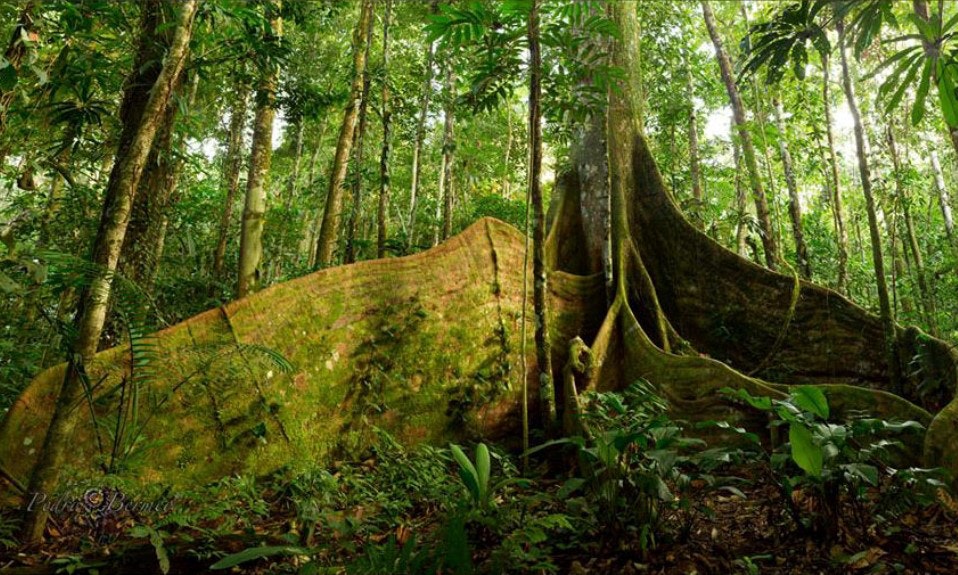 A great tree sits in Ecuador's Amazon Rainforest.
Maybe you want to spend some quiet time in the forest? You envision yourself carrying a vintage-inspired rucksack, wearing that pair of hiking boots that are perfectly broken in, and tugging on your favorite Patagonia pullover. The portion of the Amazon rainforest that is located in Ecuador is warm and wet throughout the year, but the driest time is going to be September to December with daytime highs averaging 88 ℉ (31 ℃) and evening lows averaging 68 ℉ (20 ℃).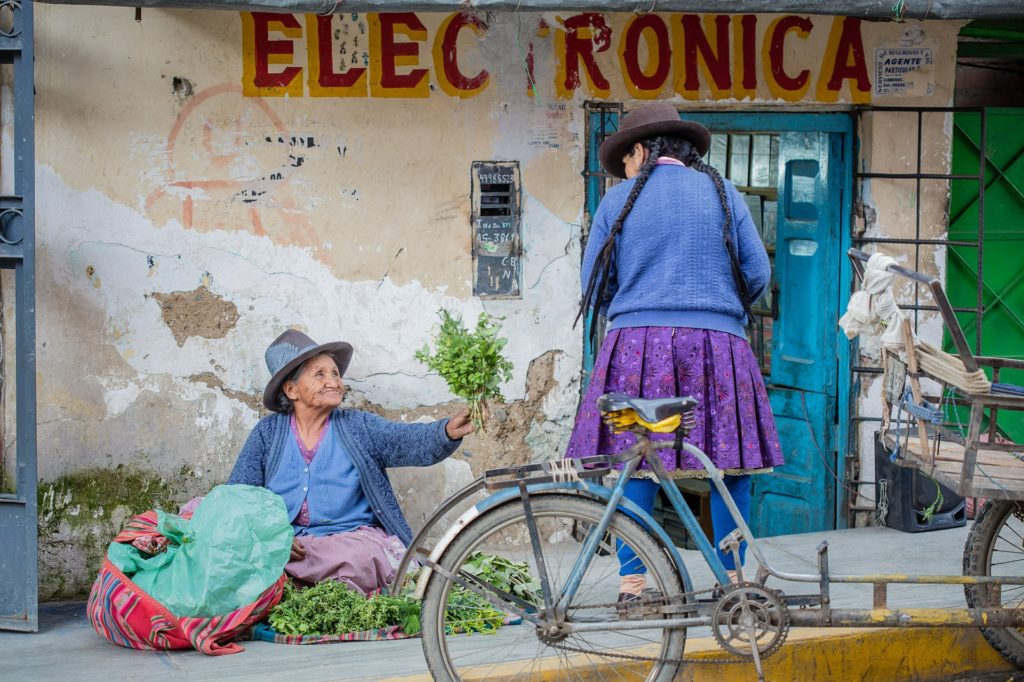 People—wherever you go, they make for some of the most beautiful and memorable travel experiences of all. Who will you meet during your holiday in Peru?
Peru is full of wonders—from Macchu Picchu to fine cuisine, and the Nazca Lines to handmade textiles. There is something for everyone in this country. Additionally, those with families can plan a unique child-friendly adventure which will be far more memorable than any trip to a theme park—create your own tie-in...according to Michael Bond, 'Darkest Peru' is the home of one Paddington Bear.
The best time to visit South America's mountains in Peru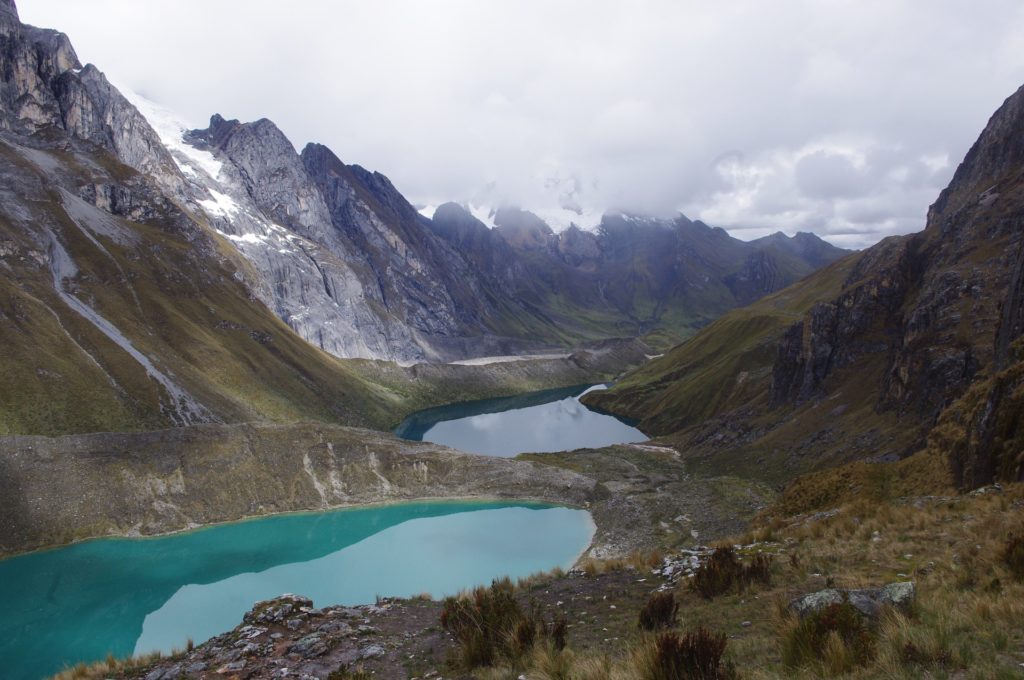 Beautiful mountains and lakes are just one of the many sights awaiting you in Peru when you visit South America. This is Cordillera Huayhuash.
Much like Ecuador, the best time to visit the South American country of Peru is going to be dependent upon which region you visit. The legendary Andes mountain range is quite cold any time of year, with average daytime highs of 50 ℉ (10 ℃) and nighttime averages below freezing. For this type of adventure, it's less about temperature and more about moisture; the driest time of year is June to August. Dress warmly.
The best time to visit South America's beaches in Peru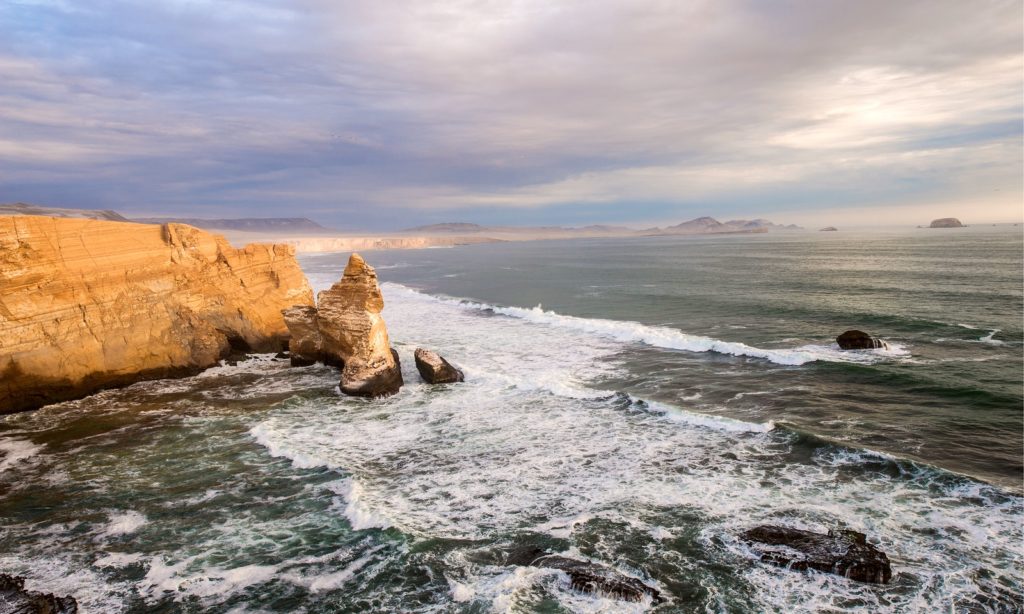 Peru's coastline is both scenic and accessible—enjoy incredible views (like the Cathedral Rock formation), surfing, and snorkeling.
The Peruvian coastline is relatively dry and a great place to get away from winter's chill if you hail from a colder locale, because the dry season is December to March. There may be occasional bouts of rain during this time of year, but save for El Niño, any precipitation you encounter should be mild. Be generous when packing your shorts and sundresses, but also pack a rain jacket—just in case.
The best time to visit South America's rainforests in Peru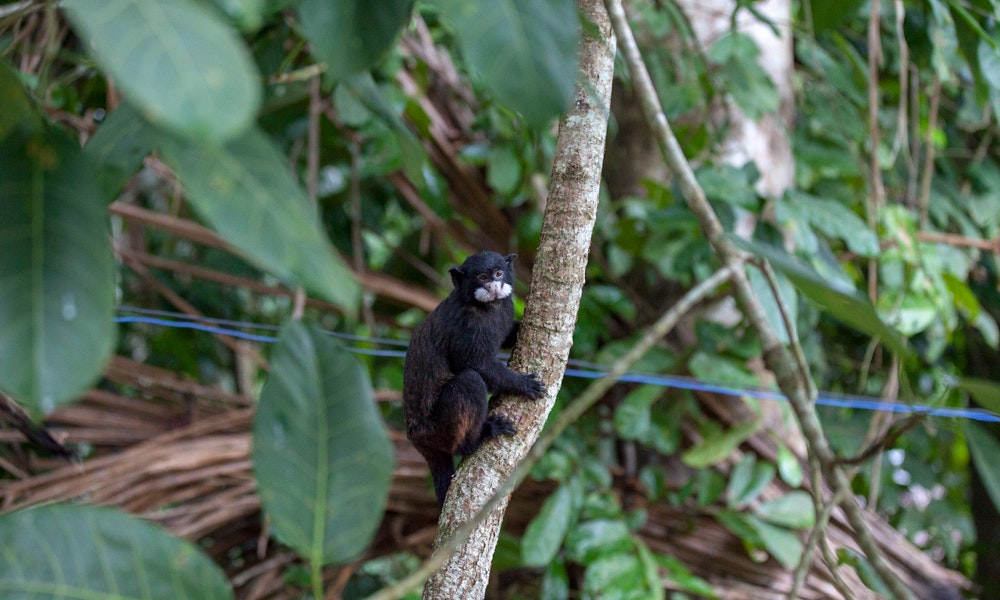 An outdoor inhabitant clings to a true in the Peruvian Amazon Rainforest.
As for Peru's 13 percent of Amazonia, be prepared for rain—365 days a year. Though the rain tends to last for a few short hours, there is a good chance that you'll find yourself getting a bit soggy at least once. Still, despite the extra moisture, the driest time of year is June to September—so, dress for a jungle trek and wear a hood.
Bookmark Part I and Part II, and you'll always know when to grab your bags and head off for an international adventure.