Quito, Ecuador
Set an elevation of 9,350 ft (2,850 m), Quito is the highest capital city in the world. The population of this bustling city is a contrasting mix of Ecuadorians sporting sleek business suits and colorful indigenous clothing. These contrasts exemplify the mix of politics, history and culture that define Quito. Founded in the 16th century atop the ruins of an Inca city, Quito is a UNESCO World Heritage Site and a premier destination for those visiting Ecuador.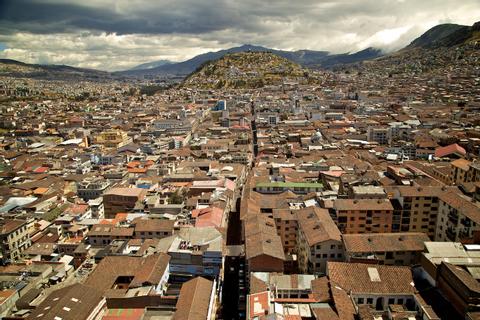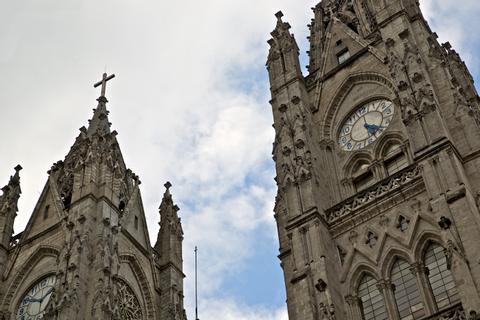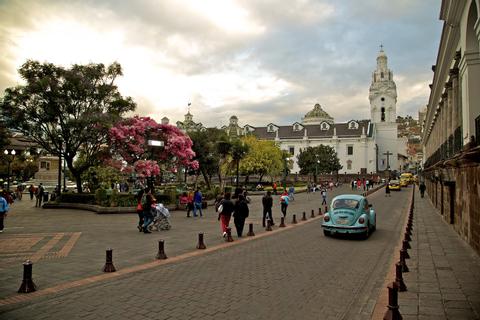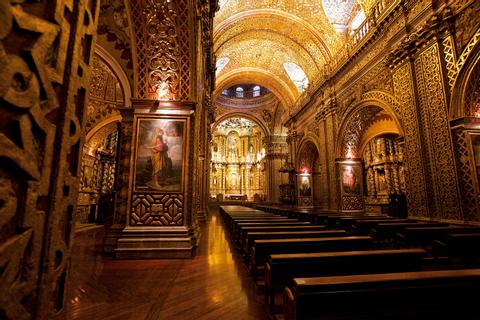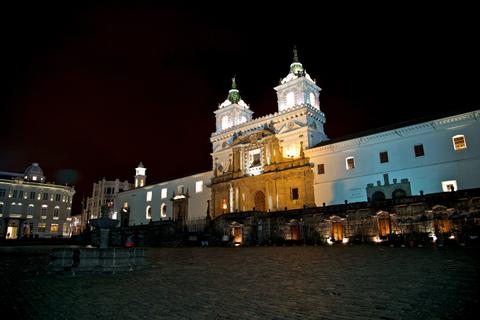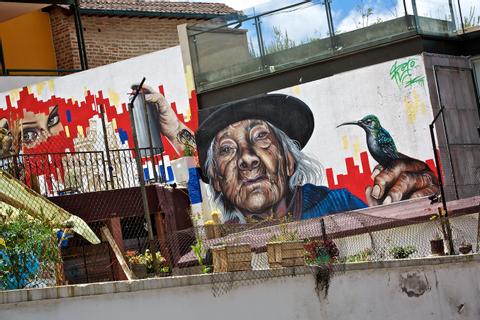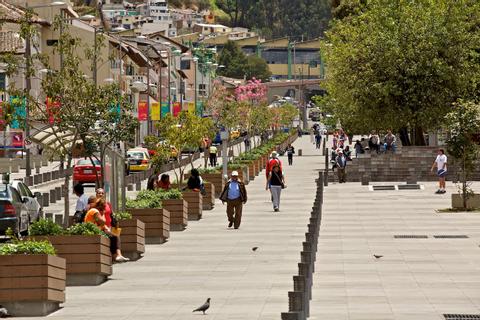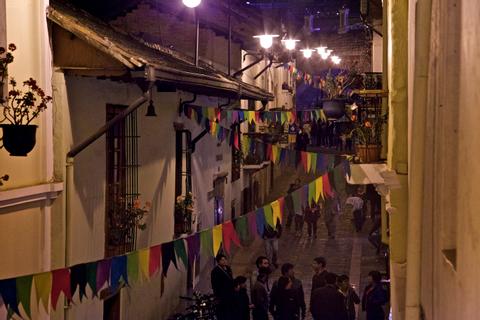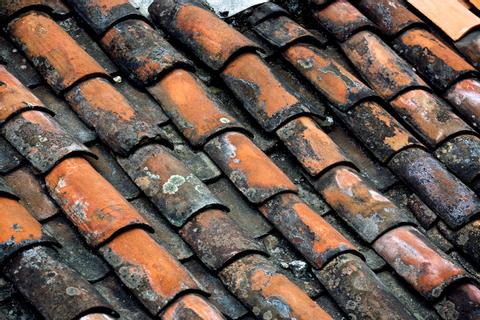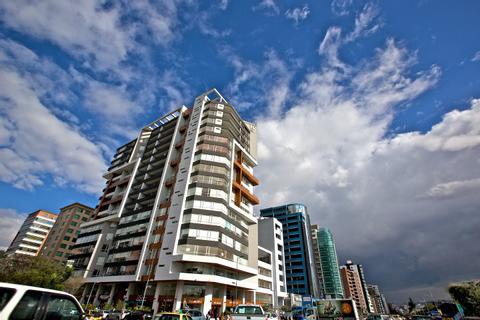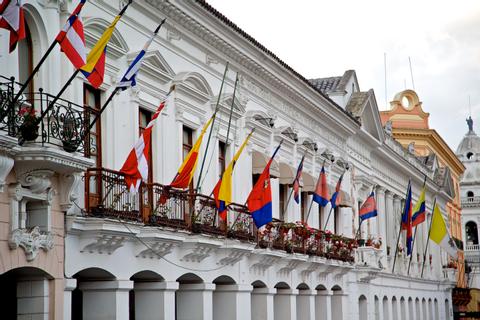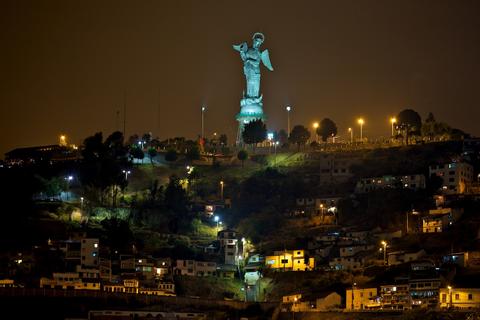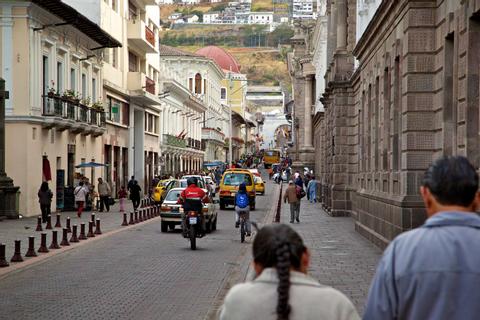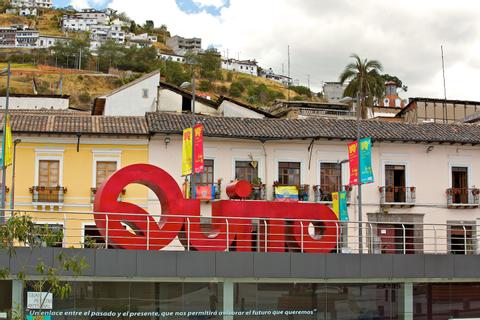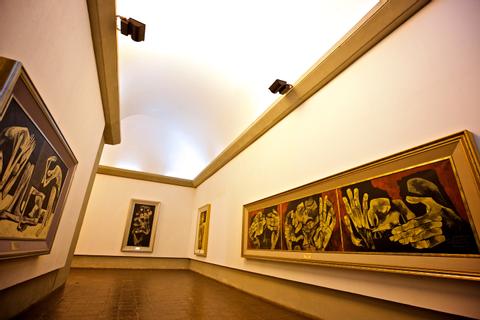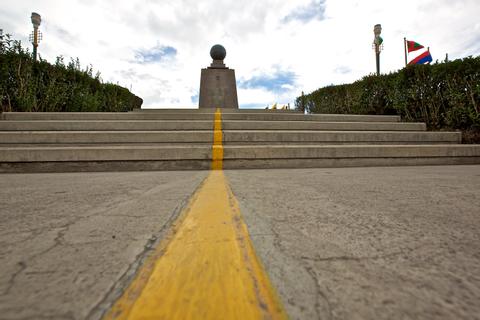 Whether it's the clamoring streets, grand churches, impressive modern architecture or simply the high elevation, Quito will take your breath away. The city sprawls lengthwise along a valley floor, giving it a seemingly endless horizon. It's divided into two distinct sections: Old and New Town. Old Town makes up the original center of Quito, and is filled with churches, government buildings and museums. New Town is the result of an ever increasing population, and consists of high rise apartments, overlooks (called miradors), and parks. Exploring the two sections and their corresponding attractions can easily fill up several days worth of sightseeing.
Quito was once a major Inca city. However, when the Spanish conquistadors arrived in 1526, Inca rulers decided to destroy the city rather than allow it to fall into the hands of the Spanish. These days, very few Inca artifacts remain. During the next few centuries, Quito transformed into a significant hub for the Spanish empire. Grand churches and government buildings were built throughout the 17th and 18th centuries, making Quito one of the major commercial and religious hubs in Latin America at that time. Like many other soon-to-be countries in Latin America, revolutionary sentiments were on the rise by the beginning of the 19th century. In 1830, Ecuador gained independence from Spain.
As a newly independent country, Ecuador named Quito its capital city. Quito continued to grow exponentially after independence. An increase in infrastructure, including public buildings and railways, helped to centralize Quito. As a host to government institutions and commerce, many Ecuadorians left their countryside towns to search for work in Quito. It was during this time that Quito rapidly expanded and New Town was formed. Today, Quito has remained the hub of a very centralized country, and is still experiencing growth.
Despite the lack of pre-Inca ruins, the Spanish colonial influence is still very prevalent in Old Town. Here, cobbled streets and vibrant plazas are tucked between large churches and stately government buildings. Churches such as La Compañía and La Basílica del Voto Nacional are not to be missed; their high balconies give visitors incredible views over Quito. Locals relax and converse with one another in Plaza Grande. The presidential palace (Palacio del Gobierno) lies in the center of Old Town. While perusing the narrow streets of the La Ronda neighborhood at night, visitors can sample Ecuadorian cuisine, watch artisan textile makers, and listen to traditional music.
New Town is exactly what the name implies: a composition of modern high rise apartments, elegant parks, and fine art museums. Officially known as Mariscal Sucre, this part of Quito reveals its modern-day side and also alludes to its future. Nevertheless, New Town can be a welcome contrast to Old Town and helps to round-out the Quito experience. Visitors to New Town can stroll through large garden parks and tour a range of cultural and art museums. The La Capilla del Hombre museum showcases famed Ecuadorian artist Oswaldo Guayasamín´s body of work, which is dedicated to the turbulent past and future of Latin American indigenous people.
Quito Personalized Trips