Chimborazo Ecological Reserve, Ecuador
Located in a remote area of the Central Sierra, the Chimborazo Ecological Reserve is home to the towering mass of the Chimborazo Volcano—this is the highest point in Ecuador and one of the highest places in the entire world. The barren landscape also hosts herds of alpacas, llamas, and vicuñas.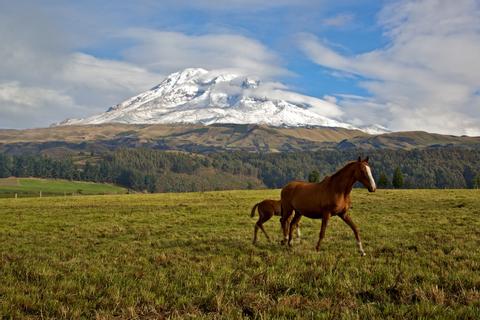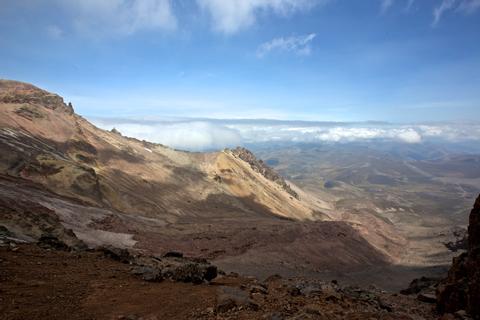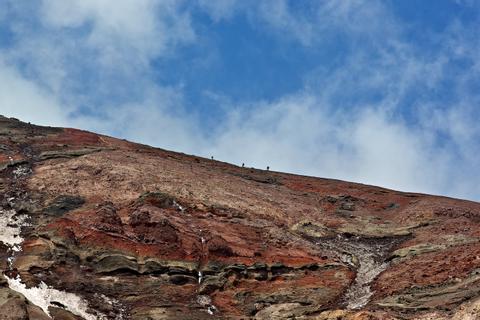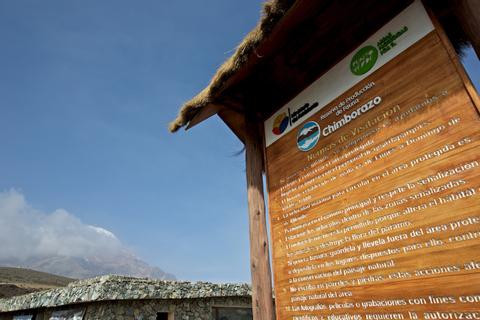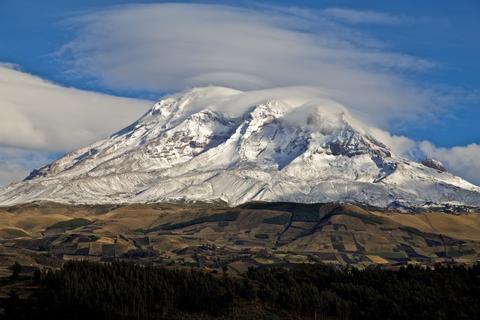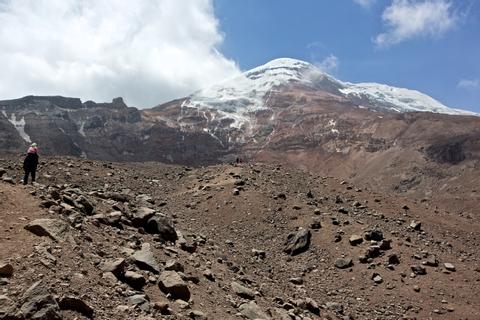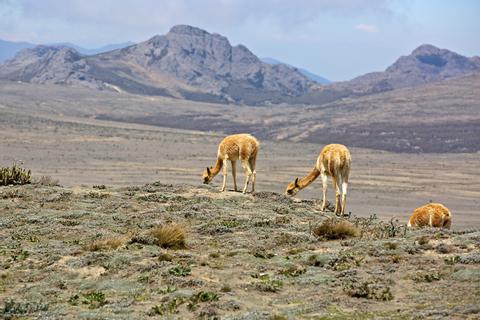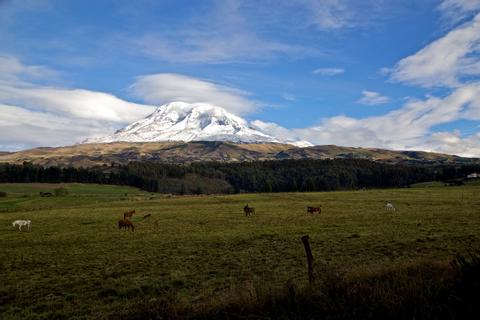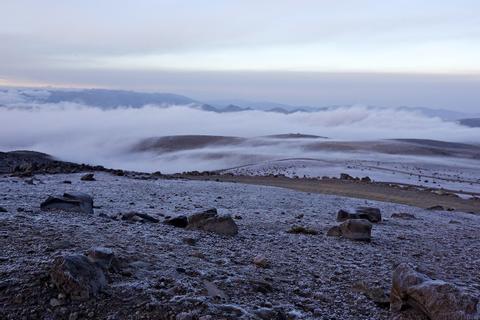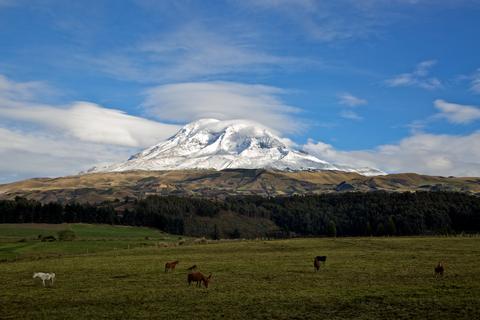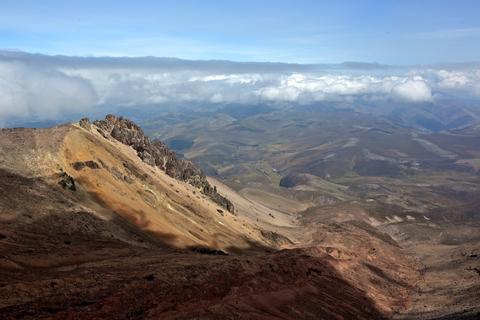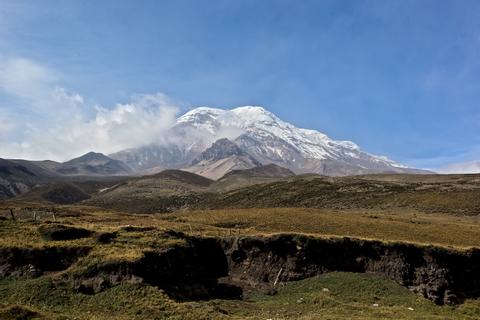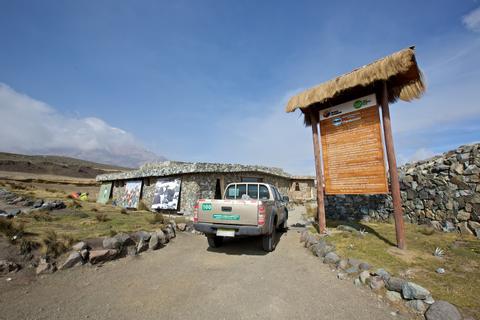 The Chimborazo Ecological Reserve is located in a remote, sparsely populated part of the Central Sierra. The 220 square mile (354 sq km) reserve is made up of high alpine grasslands known as páramo. Llamas and condors are two of the most commonly sighted animals within the park.
Spanning nearly 13 miles (21 km) at its base, Chimborazo is a dominant feature in the Central Sierra. This hulking mass of rock and ice is Ecuador's tallest peak. It's an extinct volcano, with the last known eruption having occurred some 10,000 years ago. While not as tall as Everest, the equatorial bulge that Chimborazo sits on bumps its peak up to a point that is the furthest place from the center of the Earth.
With its high elevation and tricky crevasse crossings, climbing Chimborazo is no easy feat. Only experienced climbers attempt this summit. Consequently, Chimborazo is a popular training climb for those going on to tackle Mt. Everest. People come from all over the world to practice hardcore climbing here.