Ecuador is blessed with impressive mountains thanks to the Andean Mountain Range (or Andes), which run north to south through the country. In total, there are some 22 peaks higher than 13,800 feet (4,200 m) — many of which are volcanoes. Some of Ecuador's large cities, including Quito, are found within intermountain basins.
In these destinations, you will enjoy beautiful scenery and easy access to alpine areas. Larger cities such as Loja ensure that you can do plenty of 'urban exploring' when you've returned from your outdoor excursion. By contrast, smaller gems like Cotacachi are rural and boast sweeping views that will remind you of the adventures ahead of you.
Ecuador's mountain destinations are often close to national parks and nature reserves, so you can tailor your outdoor experience and enjoy hiking, birdwatching, and horseback riding.
#1:

 Banos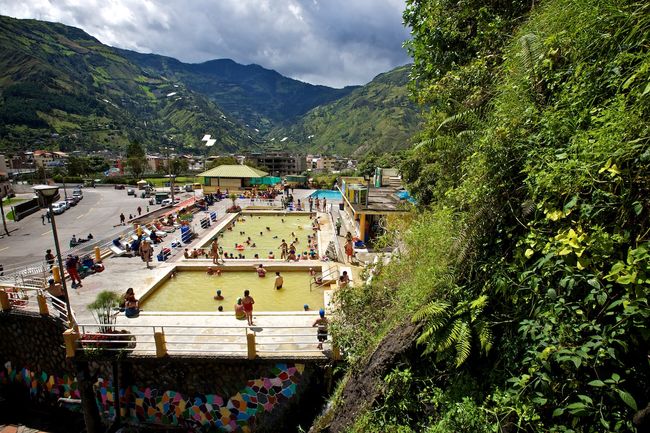 Baños, Ecuador →
Tungurahua Volcano towers over Baños, forming one of the three major peaks in Sangay National Park. This is a particularly scenic part of the Andes, and the landscape around Baños provides lots of stunning hikes and exciting adventure activities.
Zip lining is a popular way to explore the mountainsides. Baños has a zip line that's over a mile long (1,609 m) that offers an incredible view of the lush surroundings. Test your daring even more on a canyoning tour, where you can rappel down the face of a waterfall near the Río Blanco. Although the trails can get quite narrow, Baños does provide some opportunity for mountain biking.
#2:

 Riobamba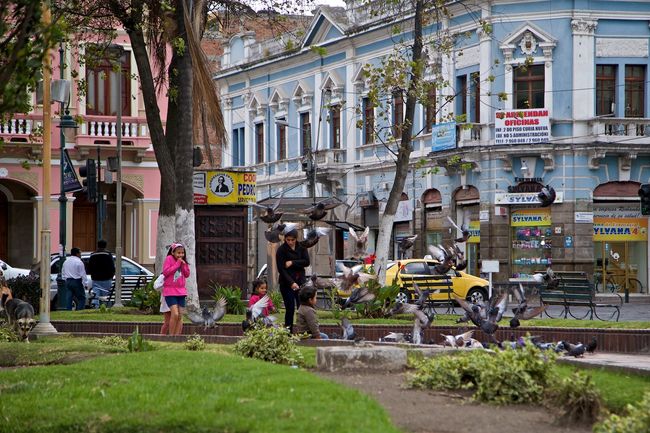 Riobamba, Ecuador →
Riobamba is a small town in the midst of Ecuador's Central Sierra, surrounded by many miles of Ecuador's "Avenue of the Volcanoes." No matter where you look you'll be treated to the breathtaking sight of smoking craters and snow-capped peaks. The brisk mountain air will put a pep in your step as you set off to explore some of the nearby national parks.
This is also a center of Andean culture. It's surrounded by rural communities that farm on the mountainsides and ply their traditional crafts at outdoor markets. Indigenous people here speak the Quechua language.
When you're ready to head into the mountains, choose from hikes at the Chimborazo Reserve, Cotopaxi National Park, and Sangay National Park. Many of the peaks in this area are too challenging for casual hikers, but they make the surrounding grasslands especially breathtaking places to explore on hikes and nature tours.
If you're serious about exploring the mountains, consider signing up for a multi-day trip. On these types of tours, guides provide all the equipment you need to reach the summit. You'll need special shoes, ice picks, and some physical fitness, but it's worth the effort to see a sunrise from near the summit of a volcano.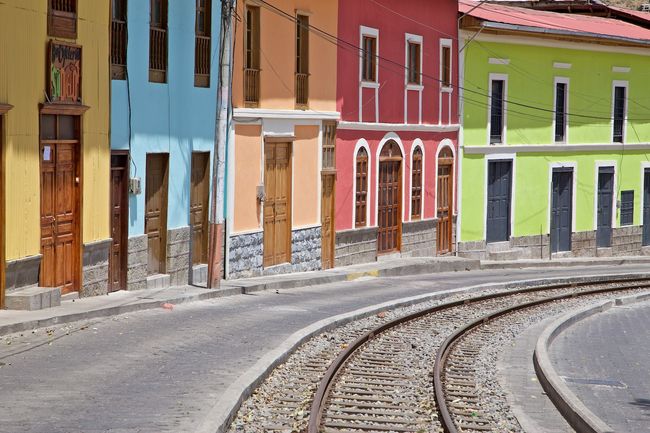 Alausí, Ecuador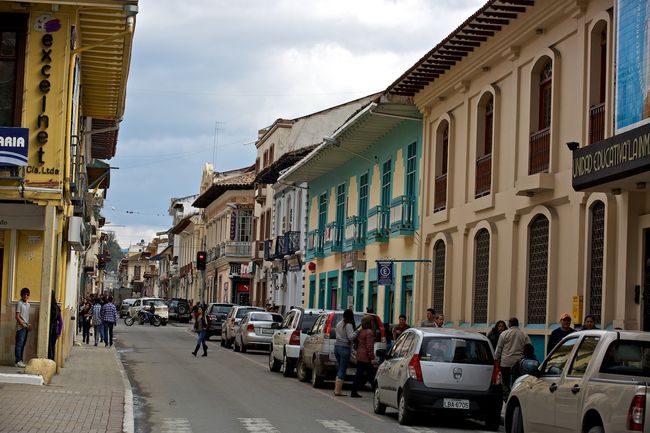 Loja, Ecuador