Belize is home to some of the best islands in Central America. A range of cayes such as Ambergris Caye and Caye Caulker stud its Caribbean coastline, and many of them are just a short boat ride off the mainland. These islands will offer you the postcard-perfect holiday you've always dreamed of. Attractive beaches line the shoreline and bountiful reefs, including Glover's Reef Atoll (a UNESCO World Heritage Site), offer up wonderful snorkeling and scuba opportunities.
At every turn, you will enjoy comfortable hotels and fresh seafood on these islands — as well as ample hammock and ocean time. Even if you plan on hiking or zip lining through the jungle, a stay on an island practically guarantees that you'll spend at least part of your vacation relaxing. Return to work refreshed when you book a Belize island vacation, and let your memories of golden sunlight, warm sand, and vivid blue waters carry you through the cold months.
#1:

 Ambergris Caye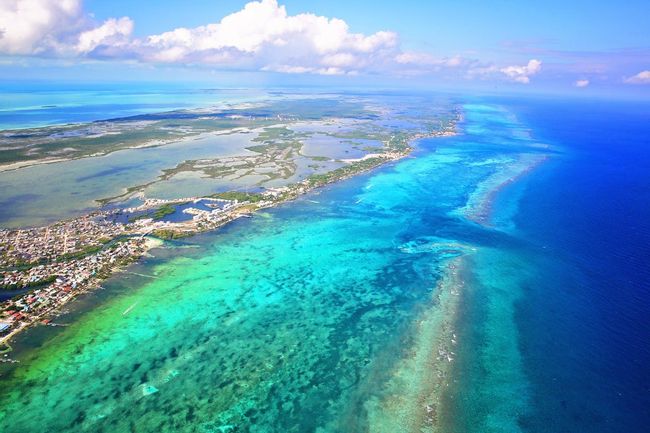 Ambergris Caye, Belize →
Live out your best mermaid life in Ambergris Caye's mangroves, lagoons, and marine reserves. This island is surrounded by the country's most exciting snorkeling and diving attractions.
Make sure to book snorkeling trips to popular spots like Mexico Rocks and the Hol Chan Marine Reserve. As the name suggests, Hol Chan's Shark Ray Alley makes it possible to swim with manta rays and (small!) sharks. On the northern end of the island, visit the Bacalar Chico Marine Reserve.
More serious divers should make the Belize Blue Hole a priority. If diving isn't your thing, consider taking a flying tour that allows you to see its deep blue color from above. The Belize Barrier Reef is another incredible diving spot — besides reefs, this UNESCO World Heritage zone also protects mangroves and estuaries.
Choose from a hotel next to the beach with a dock where you can swim, or opt for a more luxurious option with a private beach.
#2:

 Caye Caulker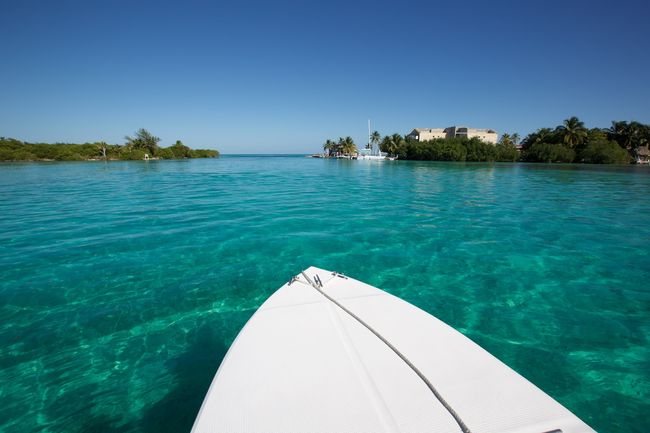 Caye Caulker, Belize →
Come here for a true island escape — Caye Caulker is a small, peaceful place with sandy streets, very few residents, and no cars. It's small enough for you to see the whole thing in the space of an hour or two.
Consider renting a bike to see the island's sights, including the mangroves on the south side of the island. You'll also want to spend plenty of time at "The Split" — the break between the two sides of the island where you wade in clear water or simply admire the scenery from the sunny dock.
This island has the laidback, hippy vibes that you look for in an island getaway. As you walk along the main drag, you'll find lots of options for seafood and watersport rentals. This area also has convenient budget accommodations, as well as more upscale options farther from the main road.