Flores and Santa Elena, Guatemala
The twin towns of Flores and Santa Elena, which are often collectively referred to simply as "Flores," are set within the heart of Petén. Flores is actually a small island in Lake Petén Itzá that's connected to Santa Elena, on the mainland, by a causeway. With its pastel houses and genteel atmosphere, Flores is very pleasant.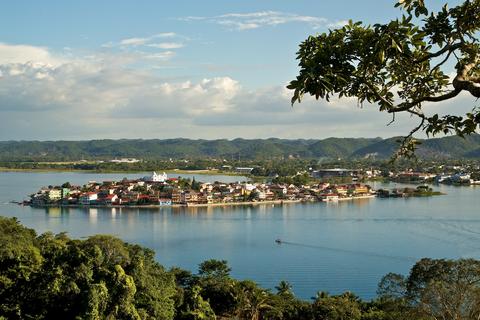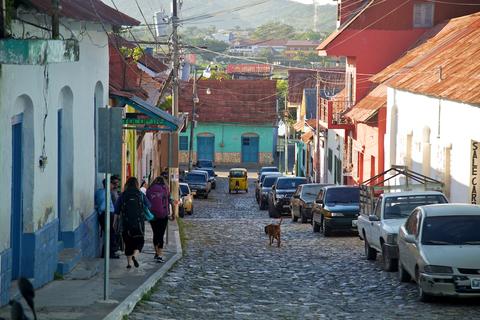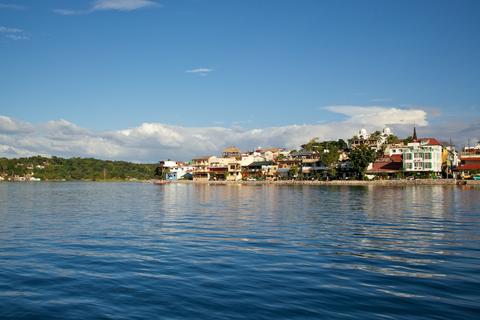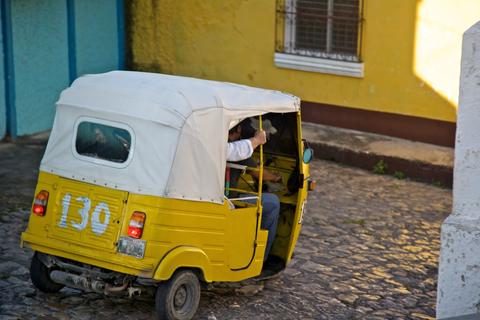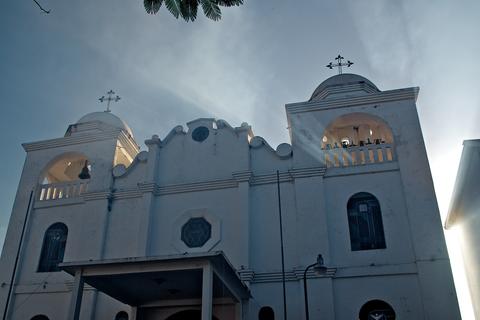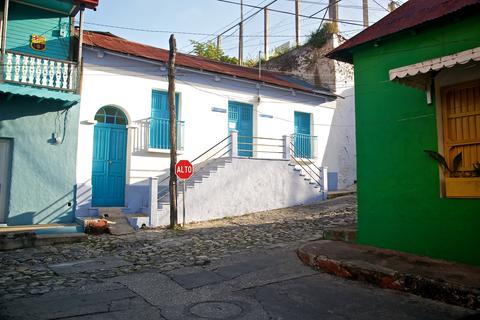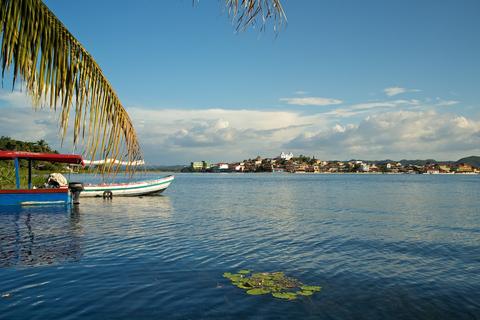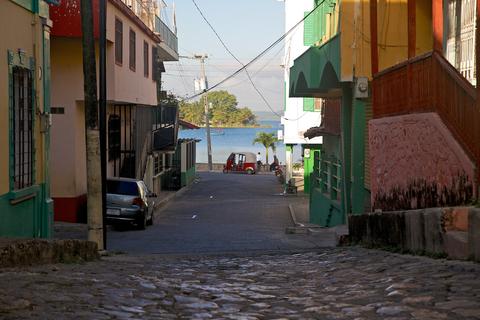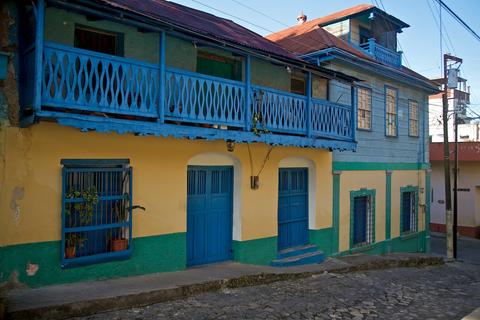 Flores is a transportation and services hub and is thus a natural stopping point for visits into some of Petén's more remote areas. Its excellent hotels, shops, and restaurants cater to travelers. Santa Elena is a much larger and more commercial town. It's less easy-going and old-fashioned than Flores, but still has some nice lakeside hotels and eateries.
Flores was originally a Mayan site named Tayasal and home to the Itrzá people. Scholars believe that a group of Mayans from present-day Mexico founded Tayasal sometime between the 13th and 15th centuries. Set in a remote part of the Petén wilderness, Tayasal remained relatively untouched by the Spanish until the end of the 17th century. When the Spanish did show up, they characteristically destroyed the city's pyramids and temples.
Flores is fairly small and there are few proper sights on the island. Even so, it's a pleasant place to simply stroll and take in the pastel houses and quiet streets. Perhaps not surprisingly, much of the town shuts down after dark. There are several fine restaurants, bars and cafés, some of which overlook the lake. In terms of hotels, there are plenty of options, many of them quite good.
As for recreation, you can rent kayaks and mountain bikes or take a boat tour of the lake. You can also get back to the mainland and visit some of the area's natural reserves for hiking and birding. There are also several NGOs in town that offer volunteer opportunities with nearby national parks or wildlife rescue centers.
Flores is connected to Santa Elena on the mainland by a causeway. Santa Elena has several pleasant lakeside accommodations, many of them with excellent views of Flores. Santa Elena has a few decent eateries that serve fish, steak, pasta, burgers, and more.
The Mundo Maya International Airport, set a few miles outside Santa Elena, has daily flights from Guatemala City. There are frequent buses to and from Santa Elena.
Flores and Santa Elena Personalized Trips