Los Quetzales National Park, Costa Rica
Declared a national park in July of 2005, Los Quetzales National Park has the distinction of being the most recent addition to Costa Rica's extensive park system. The park encompasses what was formerly the Los Santos Forest Reserve, stretching across 12,355 acres (5,000 hectares), three types of rainforest, and fourteen different ecosystems. Set at a high altitude (between 2,000-3,000 meters) along the Talamancan mountain range, much of the park is covered in cloud forest and protects a crucial habitat for a number of plant and animal species.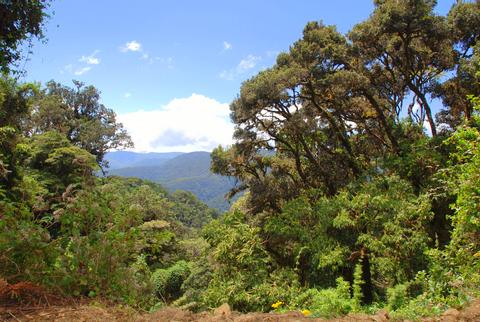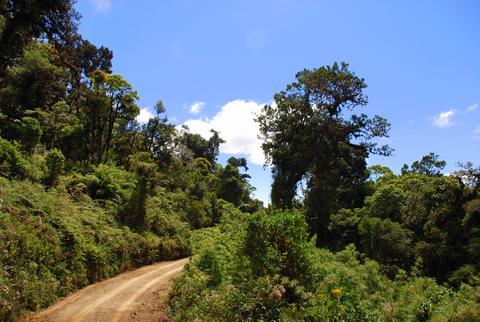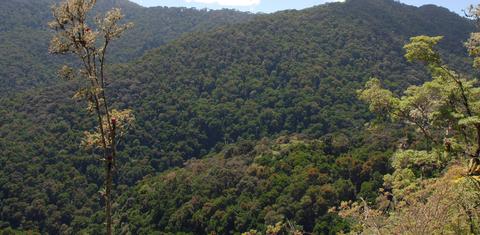 Perhaps the most notable of these animals is the quetzal, for whom the park was named. Although the bird is renowned for being elusive and skittish, park authorities claim that the quetzal is easier to spot here than in the cloud forests of Monteverde and Santa Elena, which lay to the north. Not surprisingly, bird watching is quite popular here, as it gives visitors the chance of spotting this "must-see"? bird. Other bird species residing within the park include colibri, trogons, tanagers, and hummingbirds. Sloths, coyotes and pumas are also rumored to sidle through the park's limits.
The park's terrain varies widely from mountains to lakes, cloud forests to rainforests, rivers to streams, there is a bit of everything in this park. Most of the park lies on both sides of the Río Savegre, which originates in the Cerro de la Muerte and empties into the Pacific Ocean near Manuel Antonio. Oak and cypress trees grow at the higher altitudes, and significant portions of the park are covered in aguacatillo trees, which are a relative of the avocado and one of the quetzal's favorite foods. All kinds of exotic flowers dot the landscape, adding bits of color to the overwhelmingly green terrain. With an average rainfall that varies from 79-188 inches, the topography of the park is bounteous and bursting with life.
Los Quetzales National Park, lying 47 southeast of San Jose, is easy to reach from Manuel Antonio. From Jacó it's about a two-hour trip. The entrance to the park is on Cerro de la Muerte, just before the turnoff for San Gerardo de Dota.