Cuba has a long and storied history. The following destinations played an important role in the development of the country, and are home to some of the oldest and most important historical sites on the island. In Havana, you can explore Havana Vieja to see exquisite Spanish architecture and well-preserved cathedrals. Visit Trinidad for the colorful houses and cobblestone streets that were shaped by the colonial and industrial eras.
Who can forget Cuba's tumultuous history in the 20th century? Not you! You'll be learning all about Cuba's historical events at destinations like Santiago de Cuba, which witnessed the birth of the Revolution, and Santa Clara, the location of Che Guevara's memorial. History occurs at every moment — become a part of the past and indulge your mind on a vacation exploring Cuba's historical sites.
#1:

 Cuba Historic - Trinidad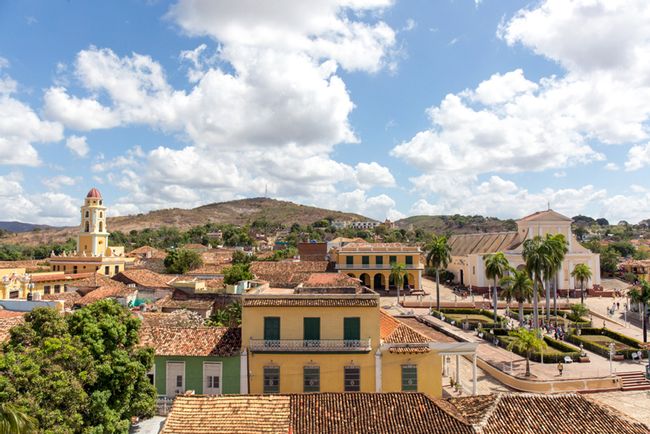 Trinidad, Cuba →
As Cuba's third oldest city, dating back more than 500-years, Trinidad is rich in history and culture. For those intrigued by Cuba's colonial past outside of Havana, look no further than the cobblestone streets and picturesque plazas of Trinidad.
Between the 16th and 18th centuries, the Spanish settled here in between the Caribbean Sea and the Sierra del Escambray mountains. They mined for gold and ran vast sugar plantations with slaves from neighboring Jamaica, bringing enormous wealth to the area. The fame and fortune may not have lasted, but Trinidad's lofty mansions and grand cathedrals have stood the test of time. The city now holds UNESCO World Heritage status and strict preservation laws to protect its historic center.
Touristy Trinidad is certainly no secret but, despite the crowds, it is hard not to fall for its charms. With men on horseback roaming the palm-shaded alleyways, it's still easy to imagine a quieter time.
#2:

 Cuba Historic - Santiago de Cuba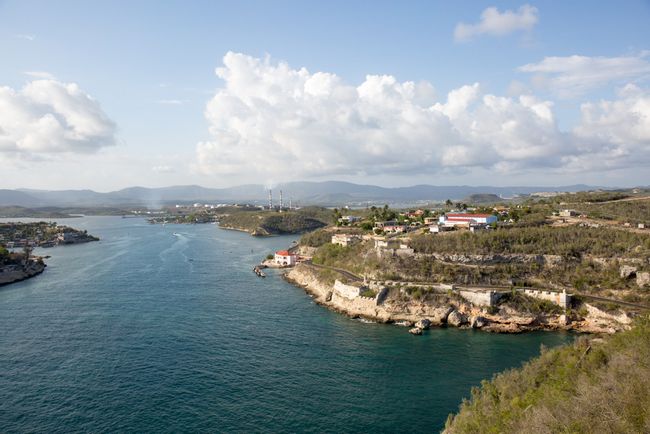 Santiago, Cuba →
For an insight into Cuba's colonial past, the revolution and its unique cultural makeup, head all the way down to the southeast of the island. Almost as far from Havana as you can be without jumping over to Jamaica, you'll find Santiago de Cuba, one of the country's most historic and intriguing cities.
In its 500-year lifetime, Santiago has witnessed the rise and fall of Spanish rule, and with it the abhorrent slave trade. It has become the home of Cuba's largest Afro-Caribbean population and a unique blend of religions. In 1953, it is where Fidel Castro launched his revolution with the first armed attack.
Santiago de Cuba has extensive museums and elegantly preserved forts, cathedrals, and homes that help to tell the story of Cuba's past. Visit the final resting place of national hero Jose Marti, and the army barracks of Moncada and you'll start to understand how Cuba came to be where it is today.