Hopkins, Belize
Hopkins is a small, laid back village on the central Caribbean Coast. It has a long, beautiful strip of beach, a large freshwater lagoon, and a Garífuna population that is dedicated to preserving their traditions.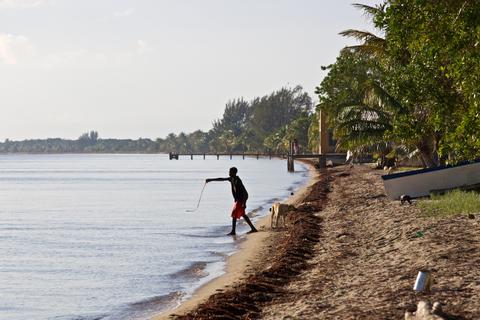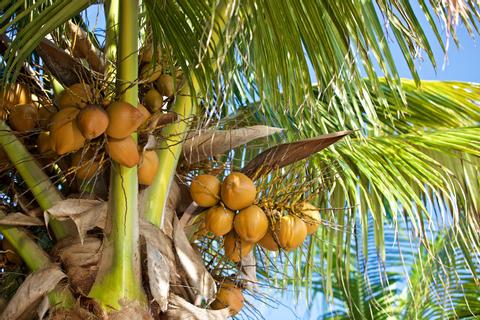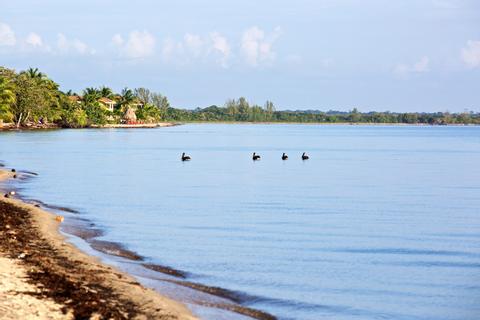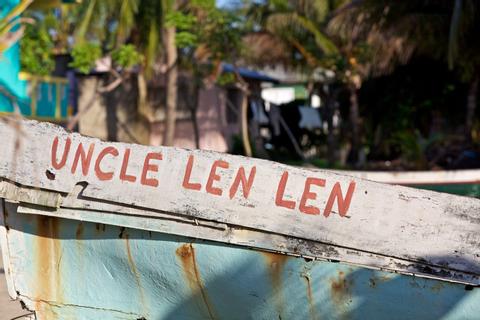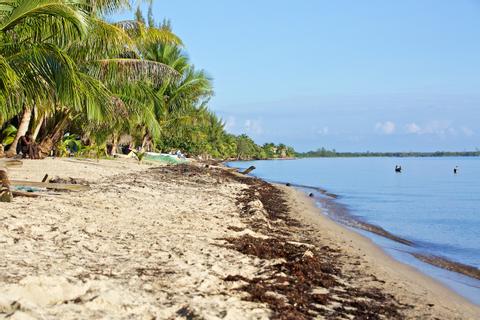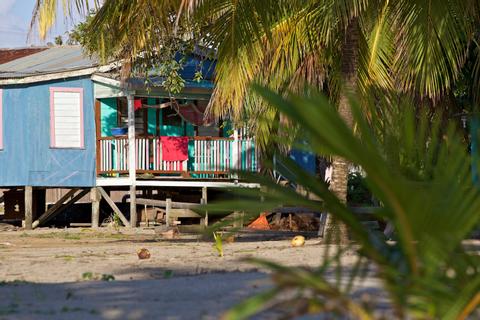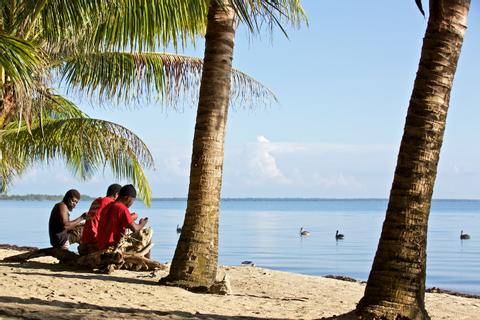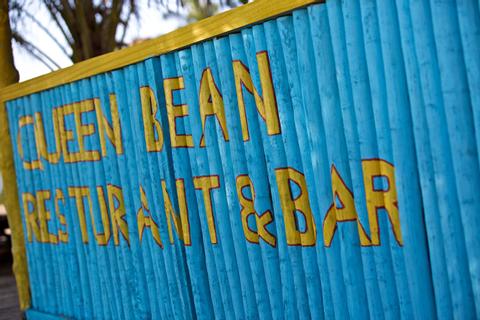 Hopkins has just over 1,000 residents. The main road through town is quite long and runs right along the coast. The road is unpaved and full of potholes, and many people choose to get around by bicycle or golf cart, both of which you can rent in town. A majority of the hotels, guesthouses, restaurants, and local eateries are located right on this coastal strip, with the more luxurious resorts sitting on the outskirts of town.
The main draw here, of course, is the beach. With nearly 5 miles of sand, beachcombers can relax in isolation underneath one of the dozens of palm trees that are scattered along the shore. The beaches adjacent to most of the hotels get cleaned on a regular basis.
The strong Garífuna cultural presence is what distinguishes Hopkins from other beach towns in Belize. You can hear Garífuna drumming echoing throughout the town, and those who want to try their hand at percussion can participate in private or group drumming lessons from one of the town's drum masters. You can also sample Garífuna cuisine in Hopkins. Inquire at your hotel about which local eatery is serving up a local specialty.
The most common day tours that leave from Hopkins are snorkeling and diving trips out to South Water Caye Marine Reserve, and kayaking tours of the expansive freshwater lagoon that sits on the north edge of town where crocodiles, birds, and other wildlife live.
Hopkins is also located nearby Mayflower Bocawina National Park, where you can zipline, swim in waterfalls, hike through the jungle, and explore some modest Mayan ruins. Hopkins is also the closest beach town to the Cockscomb Basin Wildlife Sanctuary, one of the few places in Central America with a growing population of jaguars. Seeing them is never guaranteed, but those who get to the park at the crack of dawn are the ones most likely to be lucky. Day trips to either of these attractions are very easy to arrange and convenient for those staying in Hopkins.
The easiest way to get to Hopkins is by car. From Belize City, it is approximately 110 miles (180 km) and a 2.5 hour drive. Hopkins is located not far off the Southern Highway, and the road is well maintained except for the last stretch. Alternatively, you can reach Hopkins by flying into Dangriga and taking a bus or taxi from there.
Hopkins Personalized Trips
We Traveled All Over Belize
Customer Reviewed Belize seems to take sustainability quite seriously. For the most part it is a very clean country.
A Thrill Seeker's Trip to Belize
Expert Choice Take yourself on a grand adventure through Belize. Enjoy both beaches and jungles. Go snorkeling, zip lining, horseback riding, caving/spelunking, and more.
Exploring Belize with No Barriers
Expert Choice Enjoy unlimited access to the best of Belize when you take yourself on a grand adventure. You'll explore beaches, jungles, and even go on aquatic excursions. #VacationExcitement