When to Visit Cuba
Cuba
Cuba's high season runs from December through March. This parallels the dry season, which generally lasts from December to April. Summer months – most notably, July and August – also see more tourists, as travelers are on break from school and work. In fact, the summer months usually see the largest crowds and highest prices. You'll find cheaper prices and fewer visitors during the low season, which includes the months of April, May, June, September, and October. Depending on your interests, the laidback atmosphere of the low season might make your vacation more relaxing or dull.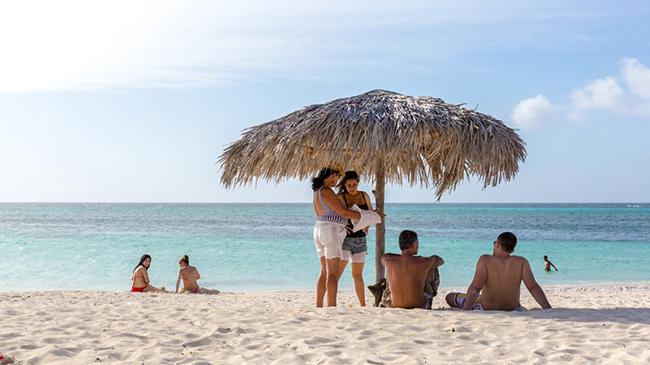 The wet season lasts from May to November. The weather in Cuba, however, also depends on what part of the country you're in and the topography of the surrounding area. In general, the mountains tend to be cooler and rainier than the coast. Even so, no matter where on the island you are, Cuba's temperature remains fairly constant throughout much of the year—the average temperature is 77.4°F (25.2°C). The driest months are usually December, February, March, and April.
If you do visit during the wet season, however, you don't have to worry about being stuck in a constant downpour. Rain usually comes and leaves fast, and is followed by the sun. Translation: even during the wet season, you'll still have ample opportunities to spend time outside. Do note that eastern Cuba is usually a bit hotter and more humid than other parts of the country during the wet season.
Christmas is fairly relaxed and family-focused in Cuba. New Year's Eve, which is close to the anniversary of the Revolution, is a fun and festive time to visit. Easter tends to see larger crowds and higher prices. A handful of other festivals take place in Santiago and Havana in July and August.
Cuba can see hurricanes and tropical storms. The hurricane season technically lasts from June until November, but September and October tend to be the most menacing months.