The Anywhere experts highlight the best destinations and experiences for a Belize and Guatemala trip to remember.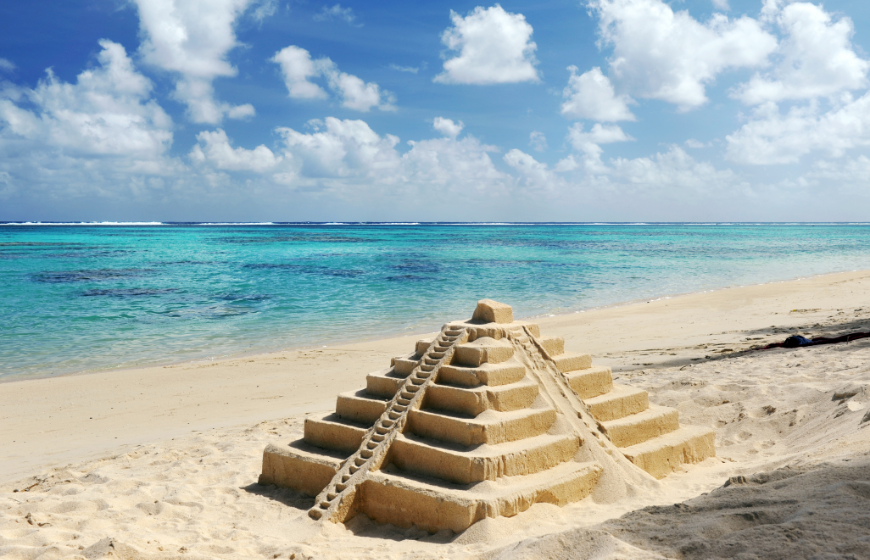 A trip to Belize and Guatemala is the perfect blend of tropical relaxation and outdoor adventure!
Mexico's two southern neighbors, Belize and Guatemala, are two very different Central American destinations that make a perfect travel pair. In Belize, you have tropical beaches on the Caribbean Sea and one of the region's most spectacular reefs, not to mention the pristine jungles of the interior. Guatemala also boasts beautiful rainforests, as well as volcanos, lakes, waterfalls, and cloud forests. Both nations have ancient Mayan ruins to explore and unique modern cultures to engage with. Let's take a look at how best to fill two weeks in Guatemala and Belize.
Belize and Guatemala Travel Itinerary: Arrival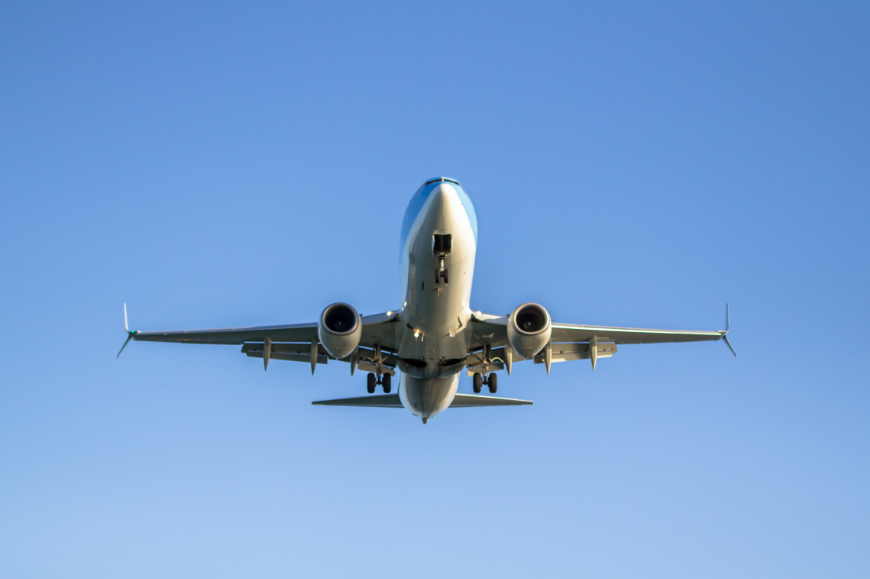 Your adventures in Belize and Guatemala begin the moment you arrive. You may be jet-lagged, so don't forget to schedule time to sleep!
The following itinerary can easily be traveled in reverse, depending on when you want to enjoy some beach time. Some travelers like to start with the beach and take the first few days of their vacation to unwind and settle into a new rhythm, while others like to get stuck in with sightseeing and exploring straight away. Let's pretend you are the former kind of traveler.
Days 1-4 on the Belize coast.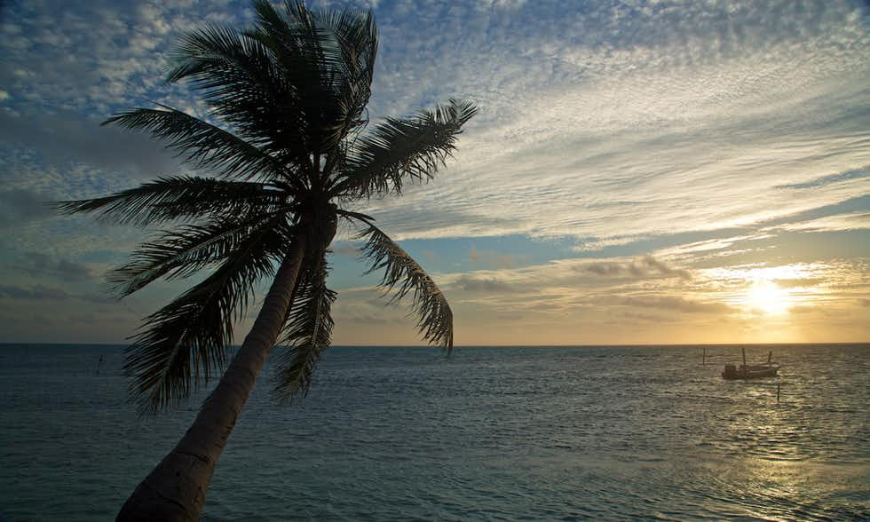 This isn't a postcard — Ambergris Caye, Belize is really this picturesque.
Take one of the many flights leaving the USA for Belize City and then head straight to the coast. Ambergris Caye, Caye Caulker, and the Turneffe Atoll are all within a couple of hours of the capital and offer white-sand beaches, clear waters full of life, and plenty of hotel options. Spend your time laying on the sand, snorkeling in the shallows, and enjoying a slower pace of life to start your trip to Belize and Guatemala.
Days 4-6 in the Belize rainforest.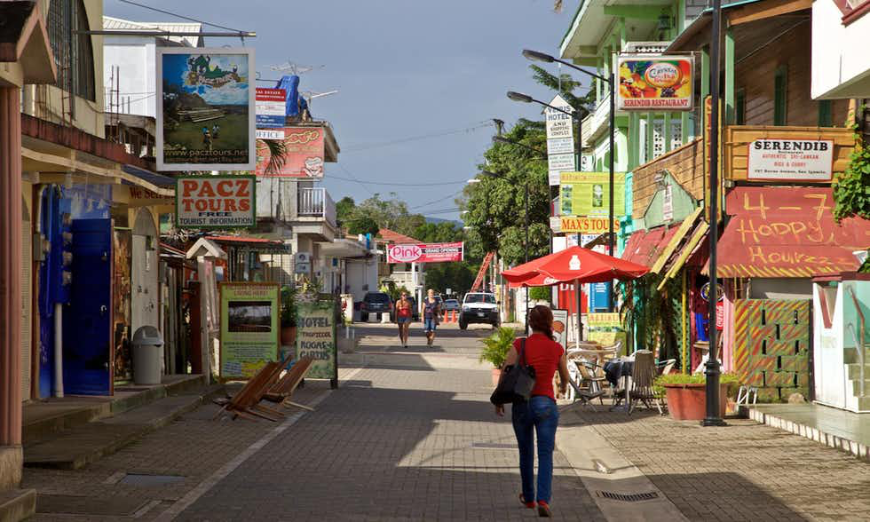 Have fun exploring the colorful city of San Ignacio on foot.
From the coast of Belize, head inland to San Ignacio, which sits almost on the border with Guatemala. This is the Belize adventure capital on the edge of the Mayan Mountains and the Macal River. From the comfort of an ecolodge, you can go tubing on an underground river and explore one of the country's most important Mayan sites, Xunantunich. Raging waterfalls and canopy-high zip lines entice the adventurous.
Days 6-7 exploring Guatemala's Mayan ruins.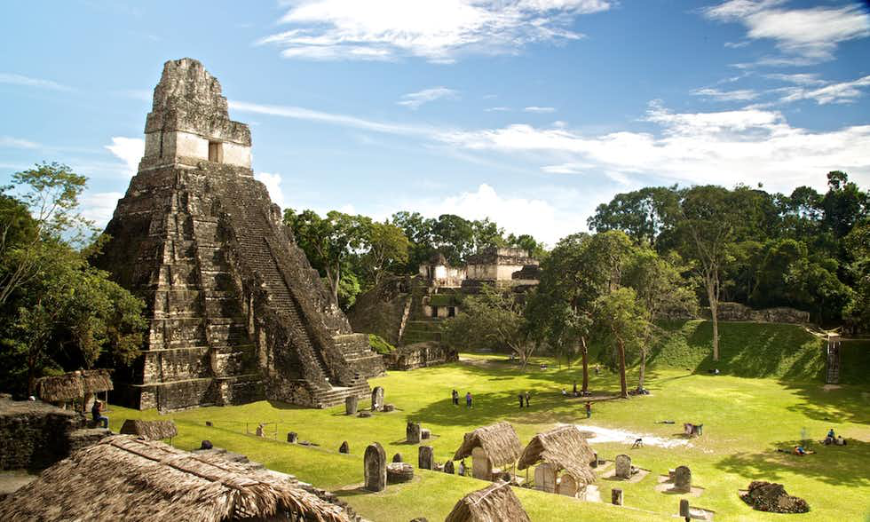 Experience the imposing magnificence of Tikal up-close!
From Belize, travel over the border into Guatemala and head straight to Tikal, your second set of awe-inspiring Mayan ruins. This sprawling ancient site sits within a protected national park; spending at least a night here allows you to enjoy views of the temples and jungle at sunset and sunrise. An alternative is to base yourself in the charming island town of Flores on nearby Lake Petén Itzá.
Days 7-8 chasing waterfalls.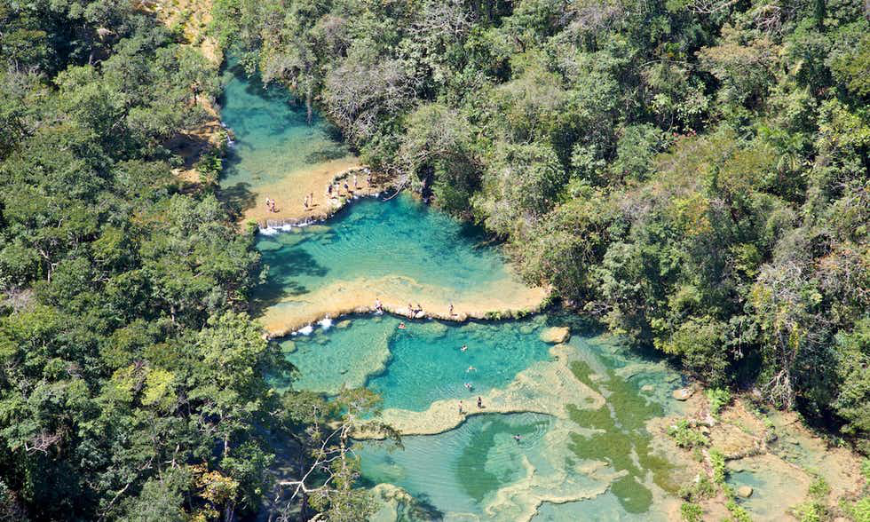 Semuc Champey offers a fun surprise — after admiring waterfalls, you can swim in several refreshing and vibrant pools.
Guatemala is much bigger than Belize and thus you'll have to deal with longer travel days — if you find traveling exhausting, consider switching this itinerary and ending your trip with a little less travel.
Your next stop in Guatemala is the central town of Lanquin which is the launching point for tours to Semuc Champey, some of Central America's most impressive waterfalls. The cascades here don't fall from a great height, but rather fall lazily from one large, turquoise pool to another. Tours will take you on a short hike to view the falls from above, as well as for a dip in the cool waters.
Days 8-10 in the city.
The Spanish-Colonial streets of Antigua offer beauty as far as the eye can see. Take a peek through that archway...
Take a break from the jungle with a few days in the historic city of Antigua, Guatemala. A breathtaking backdrop of towering volcanoes and lush highland hills surround the colorful, colonial buildings of La Antigua, offering beautiful views on almost every cobblestone street. Take your time to wander the city slowly and soak in the vibrant atmosphere.
Days 10-13 by the lakeshore.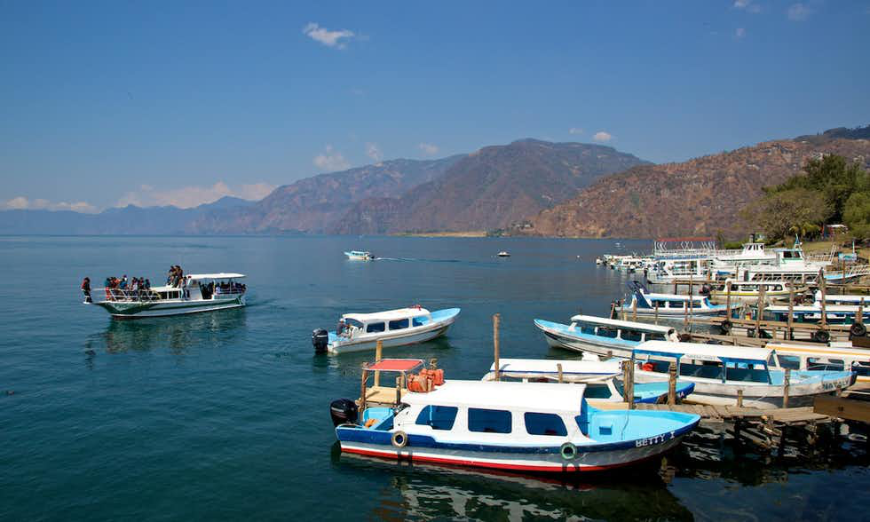 Enjoy the waters of Lake Atitlán and the shores of Panajachel.
For your final few days in Guatemala, spend your time on the shores of Lake Atitlan gazing up at the steep slopes of volcanoes and mountains. Base yourself in the town of Panajachel for the best choice of hotels and then take day trips to the Mayan villages that surround the lake. Hiking, biking, and canoeing are all fantastic ways to continue exploring the lake and surrounding hills.
Day 14 departure.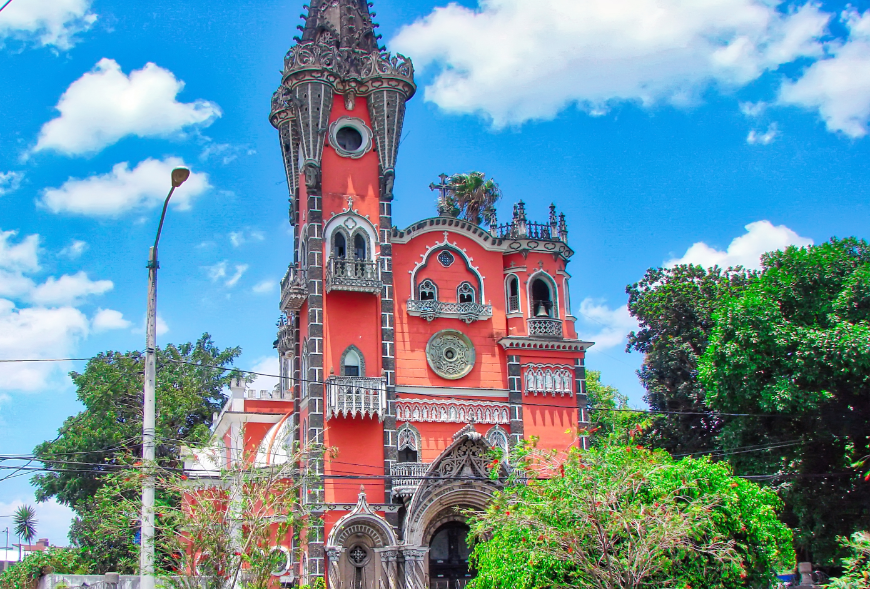 Whilst in Guatemala City, take some time to visit the extraordinarily beautiful Iglesia Yurrita (Yurrita Church).
Make your way back to Antigua or Guatemala City and enjoy one last cup of Guatemalan coffee before traveling back home.
This jam-packed travel itinerary for Guatemala and Belize takes in the very best destinations these two countries have to offer and aims to show you just how diverse they both are. It provides the perfect mix of nature, history, culture, and relaxation and we believe it is a vacation winner! Does it sound good to you?
Jade House, Anywhere Contributor
Jade House is a freelance writer who has spent the last few years living in Asia and exploring as much as possible. This year you'll find her closer to home, taking camper van adventures across Europe with her fiancé and their dog. Follow the day by day journey on Instagram (@jade_house) and read more from her at journey-count.com.