Panajachel, Guatemala
Panajachel is Lake Atitlán's most popular traveler town. Set along the northern shores of the lake, the setting is here is gorgeous—think blue water, forested mountains, and volcanoes. The town's culture mixes North American, European and Central American influences.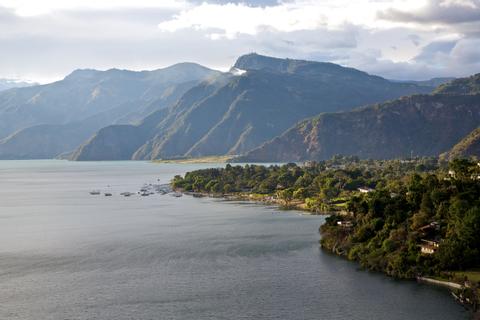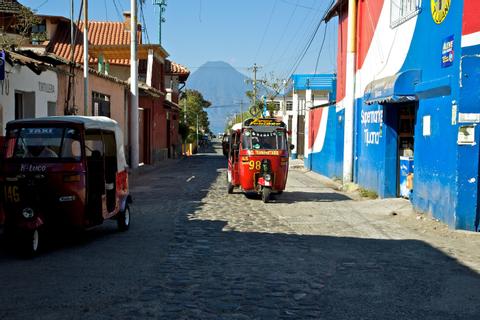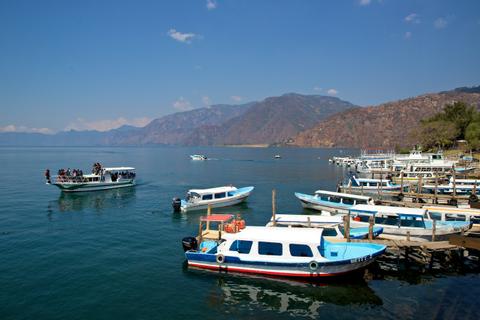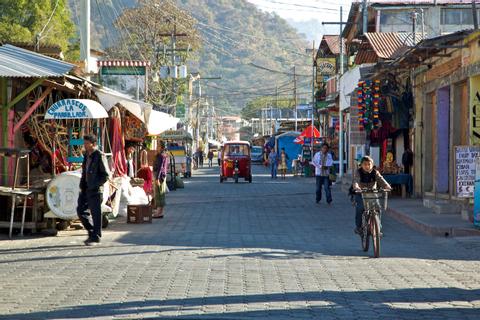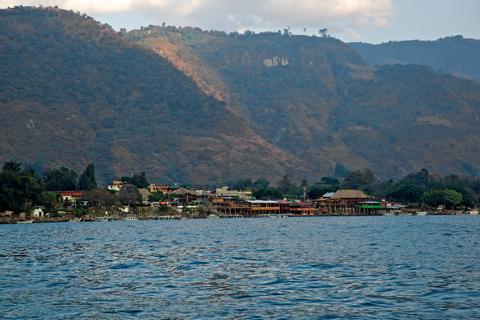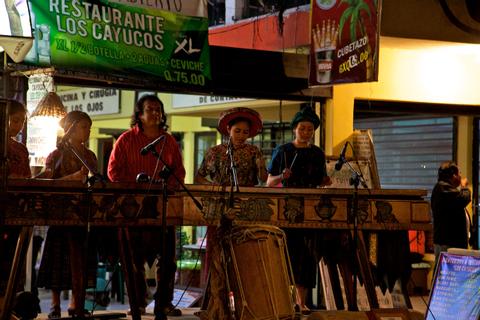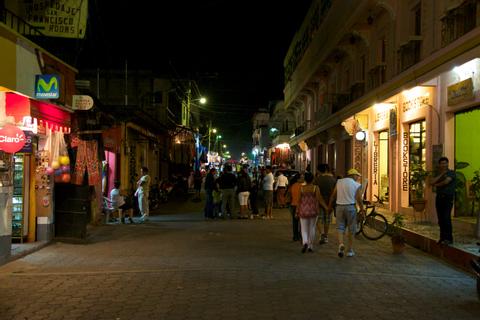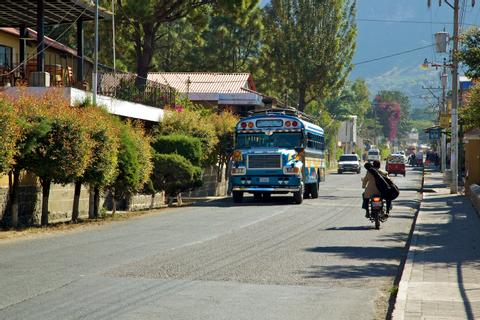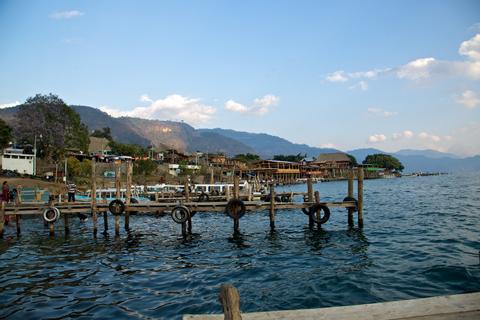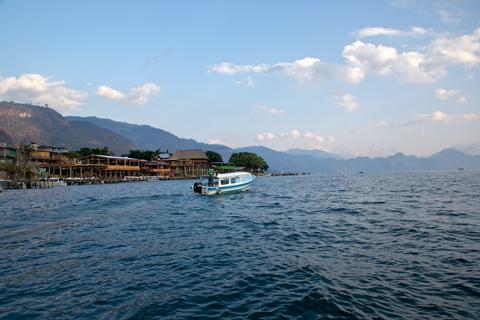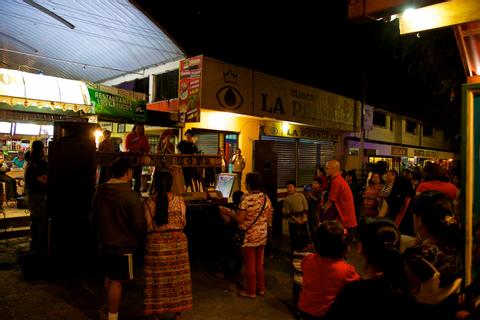 Panajachel was one of Central America's main hippie hotspots during the 1960s and 1970s. Over time it has integrated into Guatemala's mainstream tourism circuit, and these days is popular with Westerners and Guatemalans alike.
Prior to the arrival of travelers, Panajachel was a small Mayan village. Early in the Spanish conquest, Franciscans had a church and monastery in Panajachel—from here they launched regional conversion campaigns in other indigenous villages. Most of the old village is gone these days, having been taken over by fairly nondescript buildings. The setting here is spectacular enough.
Pana, as locals know it, is one of the most developed towns along Lake Atitlán. It has good accommodations, some of which are set just outside town, and a smattering of tasty restaurants. There are garden cafés where you can enjoy fresh fruit smoothies, as well as upscale options that serve excellent international cuisine. Pana is also a great place to shop for handicrafts. Stalls line Calle Santander, the town's main street, and sell all manner of goods. Bargaining is encouraged.
During the weekends, residents of Guatemala City make their way to Pana to party. Appropriately, the city has a fair share of bars and dance floors. Some places have mellow bohemian atmospheres, while others host live bands and turned-up dance parties.
The Reserva Natural Atitlán is located just outside town. Set on a former coffee farm, this nature reserve offers travelers a number of attractions, including a butterfly farm, zip line, lakeside beach, waterfalls, nature trails, and hanging bridges. The trails here run through thick foliage and offer the possibility to spot monkeys and small mammals.
The lake and surrounding hillsides offer up all kinds of recreational activities. Pana's public beach is fairly clean and fine for swimming. Kayaks can be rented and paddled out into the lake—try to avoid doing so in the late afternoon, when the winds known locally as Xocomil come blowing in.
Hiking trips can be arranged to the San Pedro Volcano or in the mountains surrounding town. Going with a guide is definitely recommended. Mountain biking, rock climbing, and rappelling can also be arranged.
Panajachel Personalized Trips