Tikal, Guatemala
Tikal, with its towering Mayan ruins and vast primary forests, is one of Guatemala's most awe-inspiring sites. The ruins are undoubtedly the country's best—huge temples and limestone pyramids dominate the landscape. The structures are a part of the Tikal National Park, a huge protected area that helps conserve some of Guatemala's most pristine outdoor areas. Visiting Tikal is an absolute must while in Guatemala.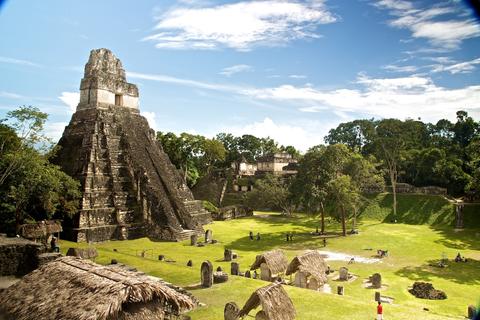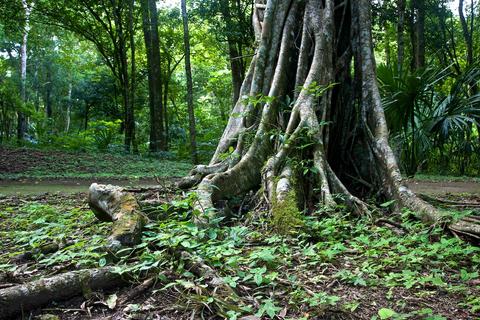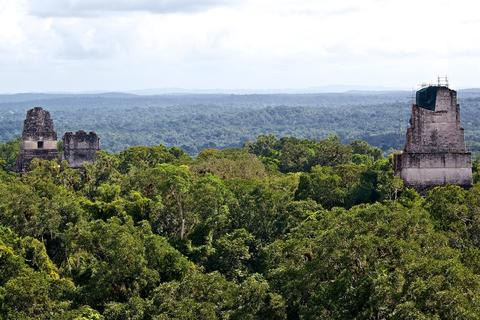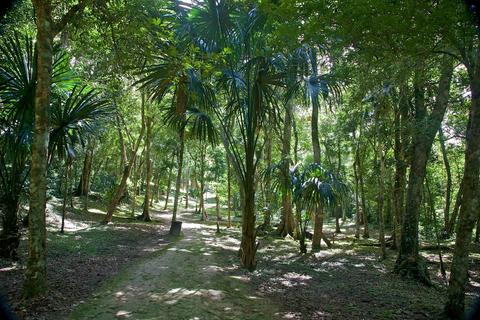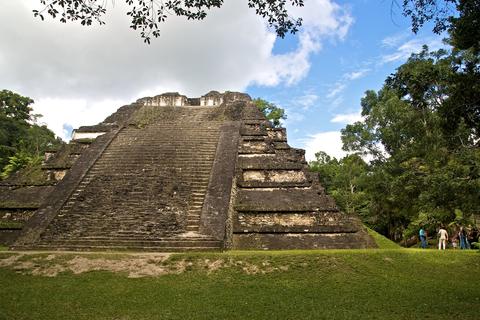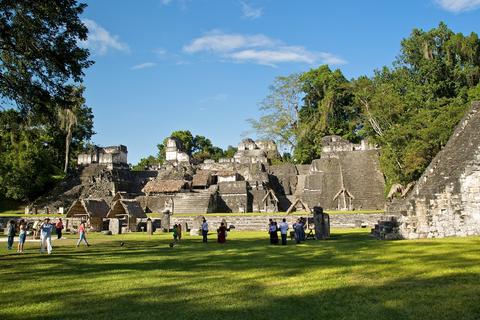 The Tikal National Park is the oldest and most famous national park in Guatemala. Created in 1956, it covers 222 square miles (575 sq. km) of primary tropical forest and protects all manner of plant and animal species. The Mayan ruins – many of them perhaps still undiscovered – fall under this protection too. As such, trips here offer travelers the opportunity to experience some of Guatemala's best natural and cultural attractions.
The park is massive and lies at the edge of the Maya Biosphere Reserve. Visits to the park can range from a day to a week—it really depends on how much time you have and how much you want to do. Daytrips are usually a sufficient amount of time to see the ruins. Staying in the park overnight, however, will allow you to enjoy its offerings in an unhurried and uncrowded fashion. As other travelers leave, you'll have the whole place to yourself. Watching the sunrise or sunset from the top of Temple IV is magical.
There are three lodges and a campground within the Tikal National Park. The lodges are fairly comfortable and allow you unparalleled access to this UNESCO World Heritage Site. Their rooms are fairly comfortable and can include a private bathroom and ceiling fan. There are more basic options – including dormitories, hammocks, and camping – available as well. Electricity within the park can be spotty, but is usually quite reliable in the morning and evening.
As far as food goes, your best bet is to eat at one of the lodges. They usually have dependable fare that includes meat dishes, sandwiches, pastas, and salads. There are also comedores within the park that serve basic Guatemalan food.
An alternative to staying in Tikal is to book a hotel in Flores or El Remate. Both destinations are lovely and set along Lake Petén Itzá.
Tikal Personalized Trips