Lanquín, Alta Verapaz, Guatemala
Set within a lush valley in Guatemala's Central Highlands, the small town of Lanquín is becoming well known for two attractions—the Lanquín caves and the Semuc Champey limestone pools.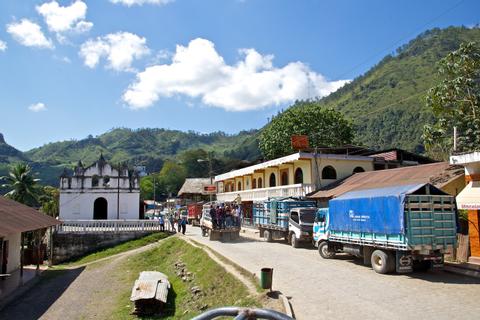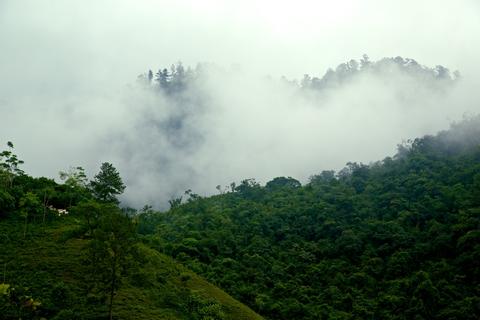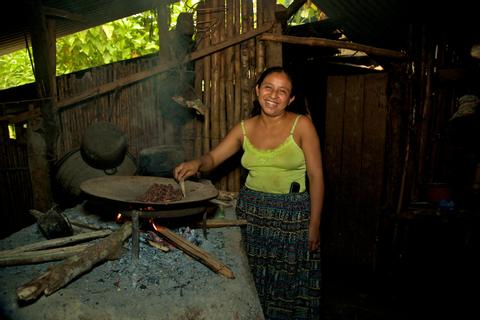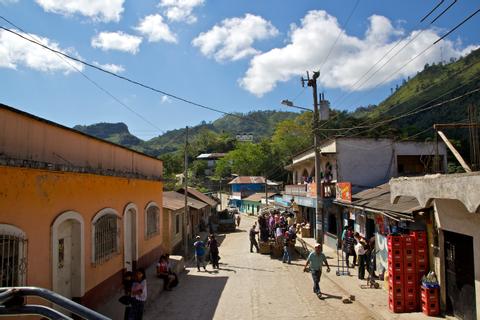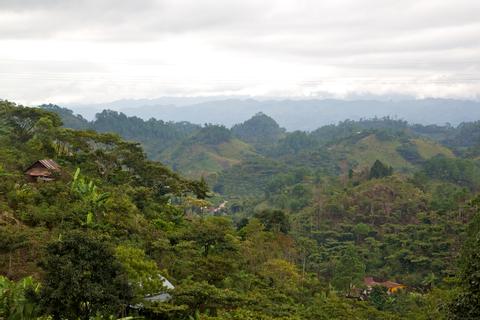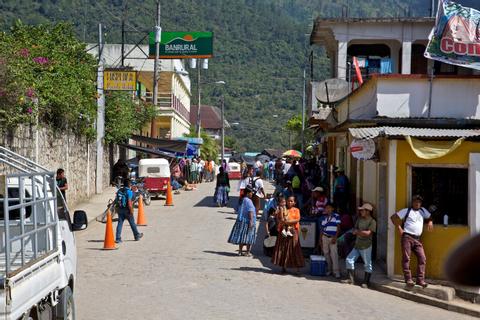 Lanquín is a quiet Q'eqchi village set to the northeast of Cobán and San Pedro Carchá. Coffee and cardamom farms line the lower slopes of the hills that surround the town. Lanquín is slow and relaxed, but most travelers come here to experience the caves and pools.
The Lanquín caves are less than a mile northwest of town. The caves are several miles long, but visitors can only explore a small section near the entrance to the caves. Needless to say, they are a fascinating place to wander through—armed with flashlights, and sometimes waste deep in water, you'll make your way through these limestone caves. Stalactites hang from the ceiling alongside bats. In fact, come here at dusk you'll see thousands of bats flying out into the night.
The limestone pools at the Semuc Champey Natural Monument are lovely. Some six miles (nine km) south of Lanquín, these pools are quickly becoming one of the area's top draws. Visitors flock here (especially on weekends) to swim in the splendid pools. Water runs down a huge, 1,000-foot (300-m) limestone formation, filling in pools and pouring over small waterfalls. It's a beautiful, idyllic place to spend the afternoon.
There is a series of trails and hanging wooden bridges at Semuc Champey. These take you to the spot where the Río Cahabón plunges into an underwater chasm and reemerges downstream. It's very cool to see. Another trail leads to a lookout above the pools.
Lanquín also serves as jumping off point for white-water rafting trips down the Río Cahabón. This Class III-IV river passes through beautiful, forested gorges. Rafting through the Guatemalan highlands is a great way to experience the countryside.
Lanquín, Alta Verapaz Personalized Trips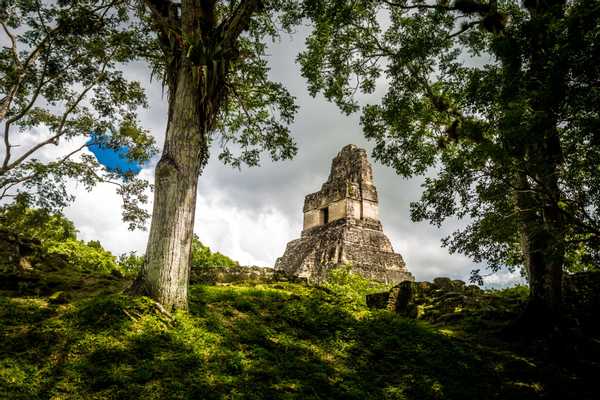 Guatemala
An Unforgettable Trip to Tikal
Customer Reviewed Visiting Tikal is a one of a kind experience that we recommend to anyone traveling to Guatemala. Our family is fairly active and this exploration type vacation was just what we wanted.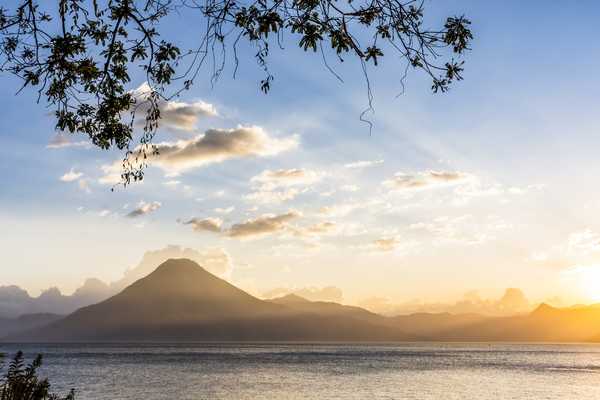 Guatemala