Sometimes it's not that you want to leave 'the city' it's that you want to leave 'your city' — explore new surroundings and treat yourself to new markets, shops, museums, restaurants, architecture, and more when you peruse this list of Panama's cities to visit. You'll get the change of pace you need, and will also enjoy easy access to the outdoor adventure the country offers.
Panama City is the most metropolitan city in all of Central America. With abundant cultural and culinary opportunities, it's a fun place to visit. There are, however, other Panamanian cities worth noting. Chitré is a great place to explore Panama's Azuero culture, while Pedasi is a pristine town with lovely Spanish-Colonial architecture. To discover what else is waiting for you, you'll have to review this list of Panama's cities — these destinations are active, interesting, and typically have a solid offering of restaurants, bars, and cultural curiosities.
#1:

 Panama City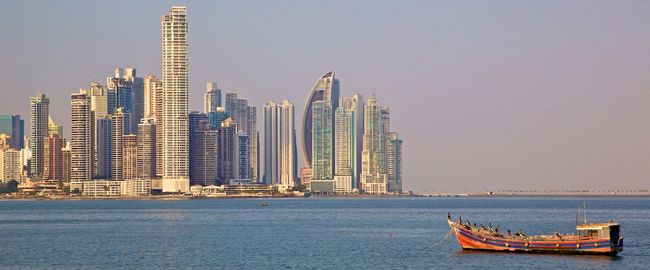 Panama City, Panama →
Panama City is both the capital and Panama's busiest city. The Panama Canal and its massive cargo ships made it a hub for international investment. Today, it's a major destination for both business and sightseeing. Come here to experience the cutting edge of Panamanian culture, and the best of the city's cuisine and nightlife. High-rises take up much of the skyline, and visitors can stay in lofty hotel rooms with stunning views of the city.
Visitors usually make a beeline for the historic districts — Panama Viejo and Casco Viejo — where you can still the remains of the city's colonial past. But this is a booming, modern city, with lots of places to people watch and take in the buzz of the busy streets — check out the bustling thoroughfare of Avenida Central. Travelers should also fit in a visit to the Miraflores Locks, where you can get a look at the massive cargo ships that come through the area. For the city's best selection of restaurants and bars, you'll want to head to Calle Uruguay.
When you're ready for a break from the hectic pace of the city, head to the tranquil green space of Metropolitan Park. It covers 654 acres (265 ha) of forest, and provides a habitat for lively populations of monkeys and birds. You can hike on trails to lookout points like Cerro Cedro, which allows you to take in the breathtaking sprawl of Panama City.
#2:

 David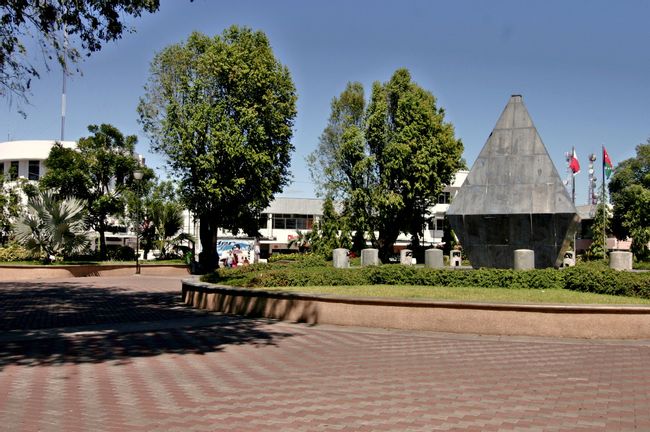 David, Panama →
David is Panama's second-largest city, and offers a nice variety of restaurants and traveler services. It's in the Chiriquí province, and makes a popular place to leave for trips to Boca Brava and the Gulf of Chiriquí National Marine Park.
While you're in the city, take in the busy city square at Parque Cervantes, which is surrounded by some of the city's most interesting architecture. Just a short drive from David, you can observe interesting landscapes. There's the black-sand beach of Playa Barqueta that beckons to surfers. You might also go to the Refugio de Vida Silvestre La Barqueta to see the mangroves that offer shelter to four different species of sea turtles, with a hatching season that takes place from September to December.