A new, 150-acre (60-hectare) reserve located just north of Boca Tapada, San Carlos is the site for the Maquenque Eco-Lodge. Set within the Northern Lowlands Region of Costa Rica, the lodge is near several national parks, biological stations, and wildlife refuges.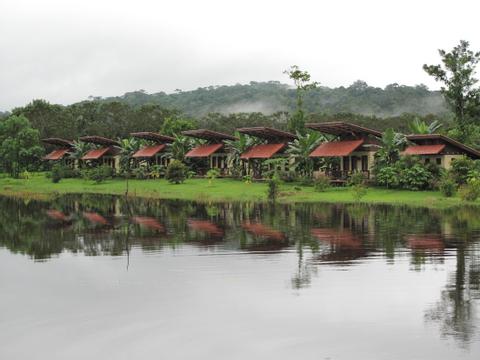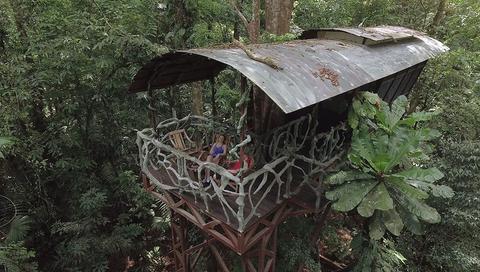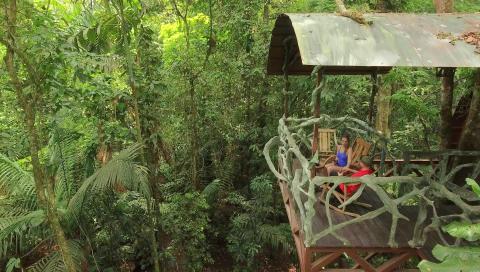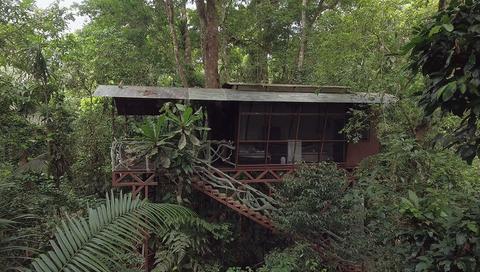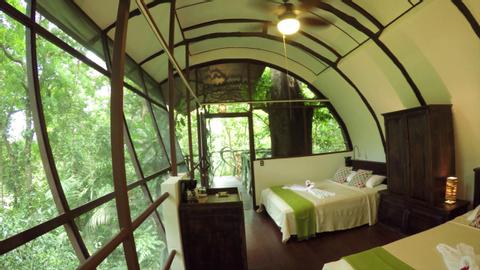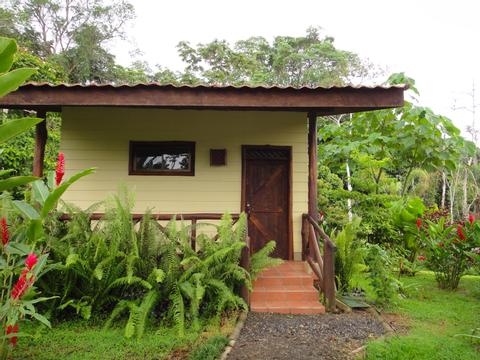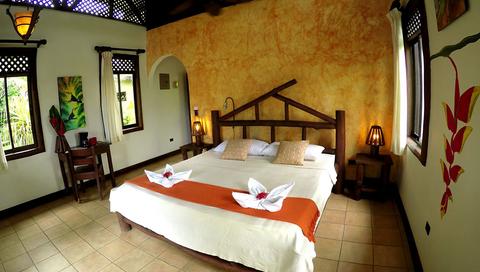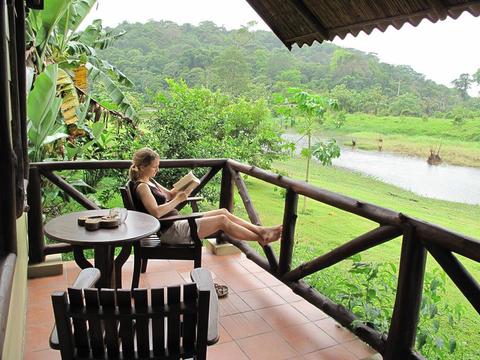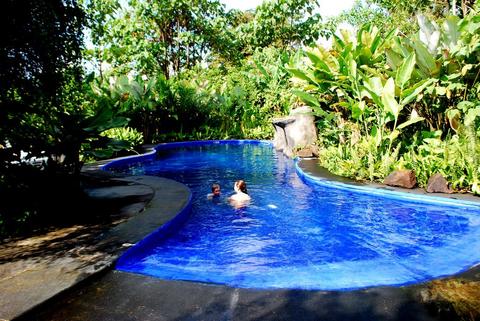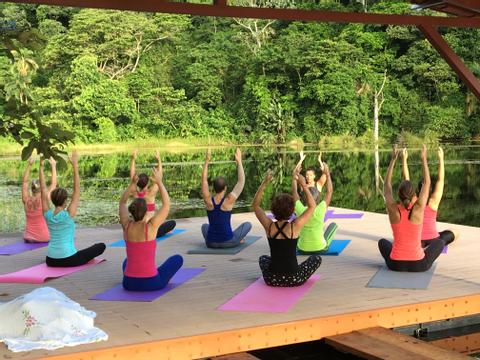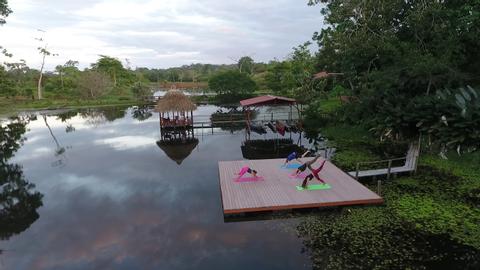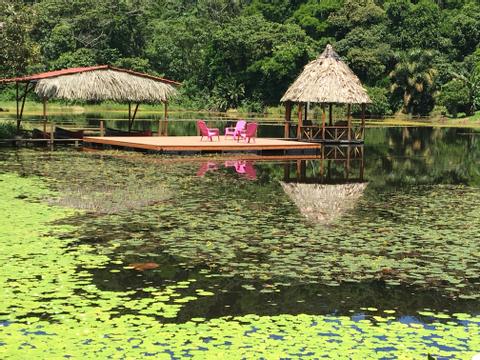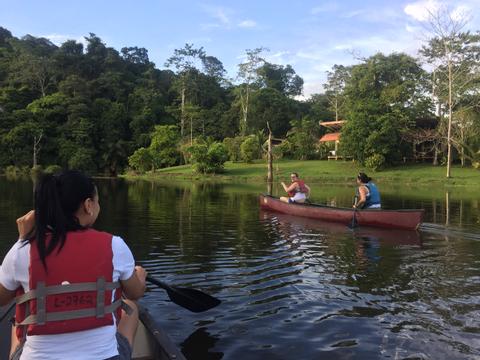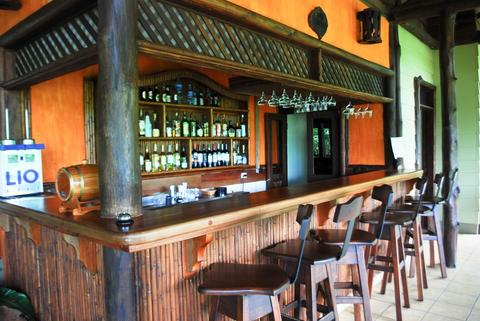 3:00 p.m. check in
12:00 p.m. check out
Restaurant in Hotel
Swimming Pool
Wireless Internet
Free Breakfast
Visitors to this area will enjoy the simple beauty of Costa Rica's lowlands. Surrounded by rainforest and bordering the majestic San Carlos River, most of the activities and diversion of this area center upon tranquil immersion into nature. Visits can be made to the newly developed Maquenque National Wildlife Refuge, which preserves nearly 150,000 acres (60, 702 ha) of vital rainforest habitat; boat trips can be taken down the San Carlos River, watching for animals or fishing as you go; and horseback rides can be enjoyed over plains, through forests, and across rivers.
The Maquenque Eco-Lodge caters to travelers who want simple, comfortable accommodations set within the heart of nature. Indeed, if you're looking for a low-key, relaxing place to immerse yourself within Costa Rica's environment, then this is it. The lodge's property stretches 150 acres (60 ha), protecting a vast swath of rainforest and the creatures that live within it. There are self-guided trails that wind through forests, around ponds, and near rivers, as well as guided trips that take guests on night tours, bird watching excursions, and horseback rides. Visits can be made to the lodge's own botanical garden, which houses a wide range of tropical plants, or to the frog and reptile garden, a place filled with all kinds of scaly, slithery, and slippery creatures.
The lodge's accommodations are comprised of 14 unpretentious bungalows, which are small, cozy and made from native wood. Some of the bungalows sit on the edge of a large pond, and there are a few special treehouse bungalows. The treehouse guest rooms are 40 feet (12 m) above the ground, built in the sturdy branches of the property's large trees. All of the bungalows have covered patios with comfortable furniture. Rooms have high ceilings, colorful walls, wooden furniture, and ceiling fans. All of the accommodations have private bathrooms with hot water.
While staying at the Maquenque Eco-Lodge guests can dine at the on-site restaurant. It is an open-air affair, supported by large wooden beams and looking out on the surrounding countryside. Every morning a complimentary breakfast is served, after which guests can enjoy a free guided walk through the rainforest. Those needing to cool off in the afternoon can do so at the swimming pool, which is long, curvy, and partly shrouded by several large plants stretching over the water. Additionally, the property is part of a famous bird migration route, which allows guests to easily search for an array splendid birds passing through the area.
Not surprisingly, Maquenque Eco-Lodge supports sustainable, responsible tourism, and encourages reforestation in the area. The lodge offers local tours and adventure packages as well. The lodging rates include breakfast, a nature walk, canoe rides on the hotel's ponds, planting a tree and a visit to Boca Tapada's public school (only on school year).
More Property Amenities
Balcony
Bar
Breakfast Available
Coffee Service
Fan
Gardens
Hammocks
Hiking Trails
Hot Water
Laundry Service
Private Parking
Accommodations
Standard Bungalow
Sleeps 3
Balcony
Fan
Hot Water
Mini Refrigerator
Feedback from Travelers
This was my favorite lodging. What a gorgeous setting! Friendly people and lots to do.
We loved staying here so quiet. Staff was very friendly and helpful. Loved watching the birds and animals at the feeders for meals. Tasty meals and clean comfortable rooms. Enjoyed the large veranda to view the life in the lagoon. So much to see in this area and great hiking.
We loved our stay here. The staff were super friendly, the food was really good, the trails were great, the guides were terrific. We would definately recommend staying here. a special thank you to Julio in reception who was always charming.
Similar Hotels