San Gerardo de Dota
A haven for birdwatchers and hikers awaits visitors around the town of San Gerardo de Dota, huddled up against the roaring Talamanca Mountain Range. Nestled in the Savegre River Valley, tourism hasn't quite hit this quaint settlement which provides quick access to the recently named Los Quetzales National Park.
San Gerardo de Dota
The name says it all as bird lovers come from all over to observe the elusive bird which lives here year round. For those wishing to stay in San Gerardo, exuberant villas and mountain lodges supply appealing accommodations as well as gorgeous views of green rolling hills and fruit plantations lining one of the most beautiful regions in the country.
Nature enthusiasts will marvel at the plethora of hummingbird and woodpeckers, whose buzzing and hard labor fills the forest air. Around 200 bird species inhabit the misty forests, including tanagers and of course, resplendent quetzals, who mate during the first months of the year. Also, peccaries and coyotes scurry around the beautiful, dense forests full of moss covered oaks and tropical plant species. Innumerable insect species populate these marvelous ecosystems that await you.
Anglers will be delighted to know that trout fishing on the Savegre River (Río Savegre) and nearby area is a popular hobby. The wild Savegre flows into the Pacific Ocean, south of Manuel Antonio National Park, which can be reached as a day trip or possibly the next destination along your journey. Other delightful activities include ATV tours to the compelling Naranjo Waterfalls and coffee tours which conclude with a mandatory taste test.
Hiding out under the radar in this stress free environment may be just the thing you need. The charming, family operated Savegre Lodge offers cabinas and family style meals set amidst fruit orchards in this mountain valley. Like the beautiful setting of a Laura Ingalls Wilder novel, the Trogon Lodge offers cabinas and all the amenities at an altitude of 7,000 feet (2200 m). A nice day trip to Finca de Quetzales is a must see for anyone wanting to see this hard to spot bird.
---
Frequently asked Questions
Is Your Planning Service Free?
Yes! The rates are the same if you book directly with the hotels and tours. We offer the additional value of an expert planner to ensure your trip is perfect.
How Does Your Service Work?
We listen to your vision for your trip and ensure that your experience exceeds all of your expectations. Think of us as the "Zappos of Travel." We do more than book your reservations — we take a holistic approach and create seamless plans.
Can I Trust You?
We have planned thousands of vacations for people just like you. Our mission to redefine and simplify travel planning began in 2006 in Costa Rica, and it continues to this very moment. With over a decade of travel planning experience, we are confident that we can craft your perfect vacation for free.
Feedback Section
The rain and cold weather were forgotten when we had some great sightings of the Quetzel!!
I felt quite safe here. The hotels in this area are separated by a good distance. I had no interaction with any locals other than the hotel staff. The place is a bird watcher's paradise. I was disappointed that I didn't see any quetzals, but I saw lots of hummingbirds and a few other species. I opted to explore on my own and the terrain is quite steep. Some parts of the trails looked hazardous, so I avoided those parts. A younger person would have no problem, though.
It is true that it gets cool at night but that didn't bother us (much warmer than we are right now in Canada). Beautiful higher mountain environment - loved it.
The Hotel Suria's menu was quite good and they also had a good selection of wines.
Driving down on the dirt road is very narrow and winding. Not recommended for the inexperienced driver.
We loved the area, although without a car we weren't able to explore very far from our hotel. We didn't have many interactions with locals, but they seemed friendly enough. The location is beautiful and is definitely primo for birdwatchers. It feels a bit isolated without a car, since you really end up having to eat all meals at the hotel and need to go on a tour in order to be transported to any other nearby locations.
Savegre Mountain Lodge is absolutely fantastic - perfect place to visit with great food and quetzals
Beautiful and peaceful area and would like to have spent more time exploring/hiking/birding.
It is chilly at night. Bring a fleece. An amazing place!
This was an incredible destination! The air was so clean & crisp and the cool mountain night air provided great sleeping
Loved this place. Extremely relaxing for our final place. The food at the hotel was amazing.
Tucked away, it was amazing for nature lovers, however it was very difficult to get anywhere but the hotel. The restaurant had decent food, but was amazingly accommodating to me, packing a lunch for me specifically during breakfast so I could hike all day. With the seclusion, however, comes a night of self-entertainment mostly.
Beautiful area
Absolutely wonderful if you want to do serious birdwatching! Great guide and great area.
Birder's paradise! Friendly, accommodating, and knowledgeable staff...we want to return!
Gorgeous, a great place to spot Quetzals!
There are very few restaurants and shops in San Gerardo. We mostly ate at Hotel Suria (excellent food), but we also walked to one restaurant (Cafe Kahawai?) that was good. The main attractions of San Gerardo are birdwatching, fishing and hiking. I felt that 2 or 3 days was more than enough to see the main trails and birds.
You really feel like you're off the beaten track here. Great for nature lovers!
Superbe region, nous sommes venus par Dominical, et avons abordé la route en faisant étape a San Isidro, trés bonne route beaux paysages de montagne, l'acces a San Gérardo est tortueux etroit, mais sublime, le cadre est magnifique avec un calme reposant.
San Gerardo de Dota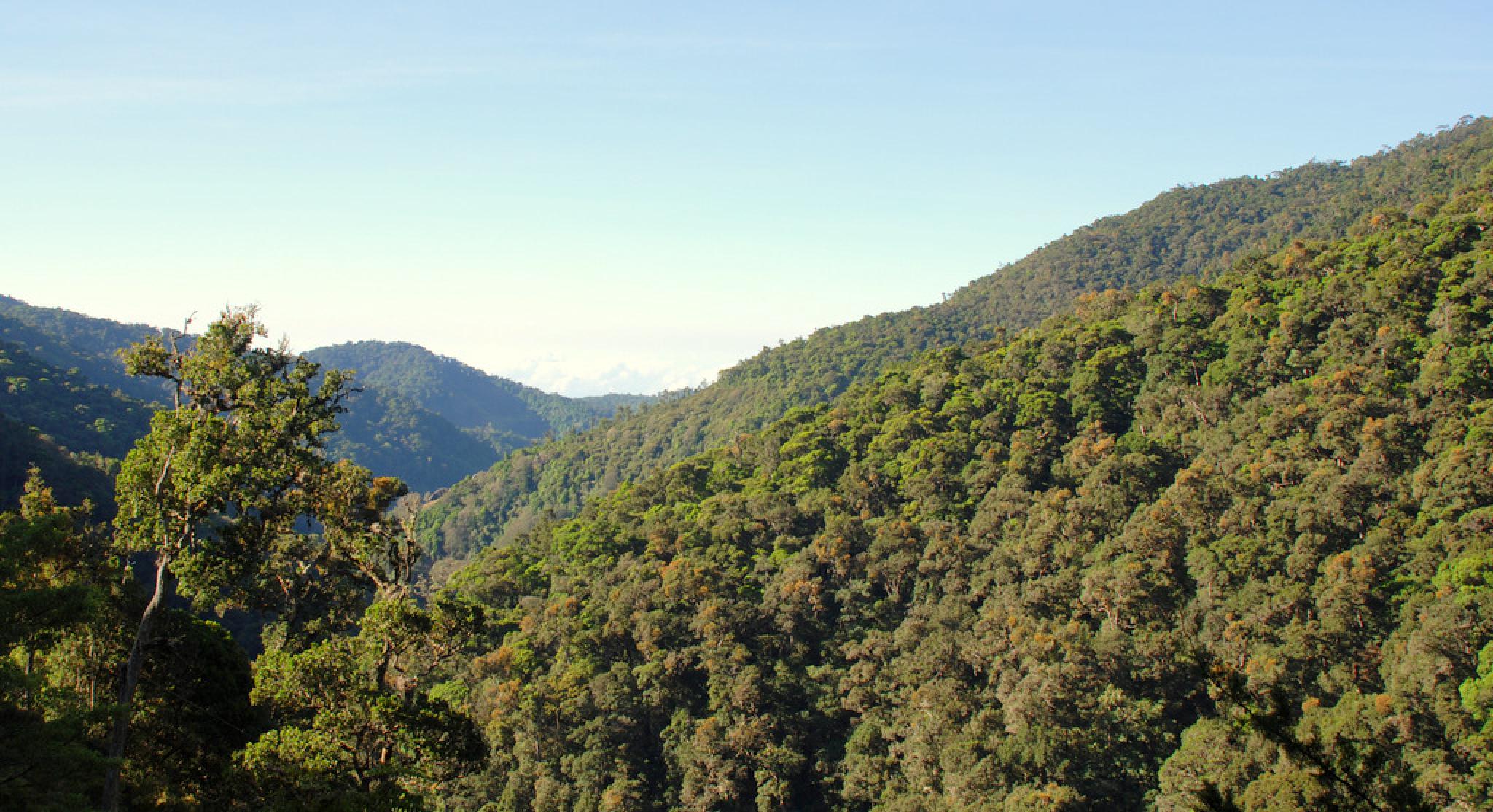 143
Anywhere.com