Maya Biosphere Reserve, Guatemala
The Maya Biosphere Reserve is the largest protected tropical forest in North America. Spreading across 4.3 million acres (1.7 million hectares) in Guatemala's Petén department, this reserve protects huge expanses of forests and the Mayan ruins that lie within them.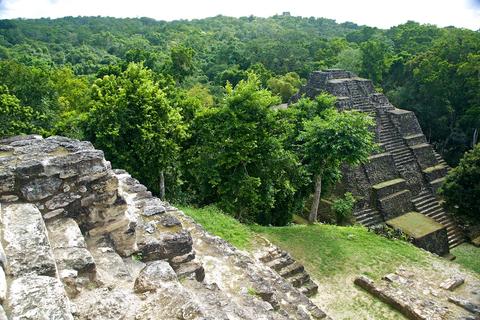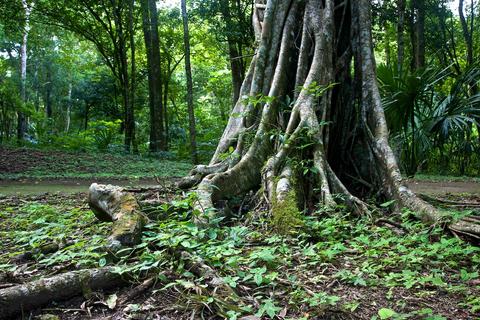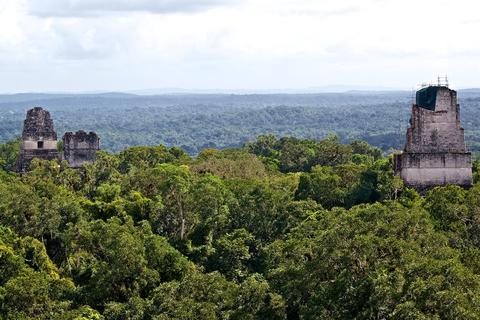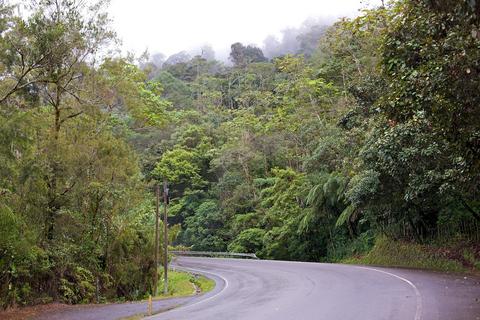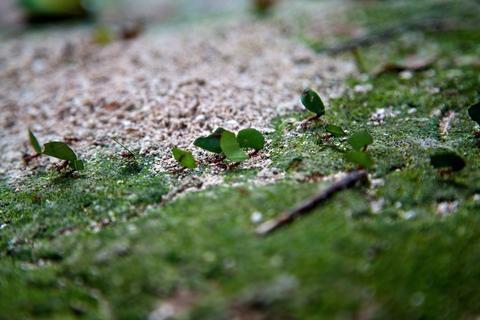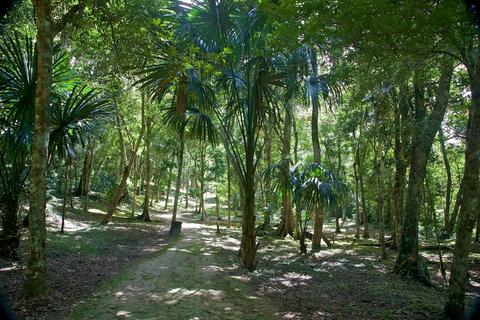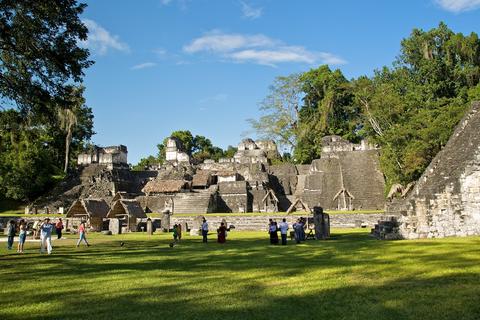 The Maya Biosphere Reserve was created in 1990. This is a sparsely populated region that's made up of forests, rivers, wetlands, and Mayan sites. The reserve is truly one of Central America's last wild frontiers.
While the park is protected on paper, much of it fails to be actively secured in practice. Governmental protection agencies are understaffed and underfunded, and there are ongoing threats from agriculture, cattle grazing, poachers, and even drug smugglers. Even so, Guatemala's National Protected Areas Council (CONAP), local conservation organizations, and foreign NGOs are teaming up to preserve the Maya Biosphere. Only time will tell how this incredible natural resource will be treated.
Visiting the Maya Biosphere Reserve can be an adventure, as some of the sites are remote and difficult to get to. Other areas are relatively easy to explore. The sites in this reserve typically combine fascinating Mayan ruins with dense tropical forests.
Uaxactún is a remote Mayan site located 14 miles (23 km) north of Tikal. The site is smaller than Tikal, but nonetheless offers an interesting look at Mayan culture. Uaxactún developed during the Middle Preclassic period around 600 BC and reached its peak during the Late Preclassic period sometime between 350 BC and 250 AD.
Uaxactún has a series of partially restored temples that function as an astronomical observatory. They are structured in such a way as to align with the sun on certain days of the year. When viewed from the top of one temple (Temple E-VII-Sub), the sun rises behind the north temple on the longest day of the year and behind the southern temple on the shortest day of the year. It's pretty amazing.
The Yaxhá-Nakum-Naranjo Natural Monument contains the third largest Mayan site in Guatemala. The site is fairly isolated and thus doesn't see too many visitors. Make no mistake, however, it's incredible. The site of Yaxhá is the main Mayan site within this monument. Set between two lakes, the setting for Yaxhá is lovely. Yaxhá gained widespread fame in 2005 when Survivor Guatemala was filmed here.
Yaxhá likely grew to prominence during the Classic period. The ruins here include nine plazas and some 500 structures, including temples, ball courts, and palaces. You can climb to the top of Yaxhá's tallest structure (Structure 216) and get awesome views of the surrounding forest and lagoons. This temple reaches a height of 100 feet (30 m) and was prominently featured in Survivor Guatemala.
El Mirador is another major attraction of the Maya Biosphere Reserve. El Mirador is one of the largest and earliest Mayan sites in the world. This city-state flourished during the Preclassic period prior to Tikal and is thought to have once had a population of 80,000. The ruins spread over 6 square miles (16 sq km) and are surrounded by dense jungles.
There are two large pyramid complexes at El Mirador, El Tigre and La Danta, which face each other from east to west. The temple at La Danta rises to a height of 230 feet (70 m) and is the tallest structure in the Mayan world. You can climb to the top of this 2,000-year-old structure and get incredible views of the surrounding area. Excavations are ongoing at El Mirador and are sure to reveal a wealth of other Mayan structures in the future.
If you're looking to explore the outdoors in the Maya Biosphere Reserve, there are several options, although many of them are remote and require some work to get to.
One of the best is the Las Guacamayas Biological Research Station. This biological research station is set along the shores of the Río San Pedro and is about a 20-minute boat ride from the small village of Paso Caballos. It's surrounded by thick forests and offers travelers the ability to explore the rainforest and search for wildlife in relative comfort.
The Naachtun-Dos-Lagunas Biotope is located 16 mile (25 km) east of El Mirador. Administered by Guatemala's University of San Carlos Center for Conservation Studies (CECON), this biotope forms a corridor with the area near El Mirador and Río Azul. The site is fairly remote and has an abundance of wildlife, including jaguars, margays, ocelots, crocodiles, monkeys, and tapirs. The plant diversity here is equally impressive. Tourism is still not very big, but those that make it here will be rewarded with a thriving biotope.
The Reserva Natural Privada Yaxhá is a private, 1,005-acre (407-ha) reserve set along the southwest corner of the Yaxhá Lagoon. Although it was established for scientific observation, it has nature trails for hiking, as well as mountain biking and kayaking opportunities. It's most easily accessed via boat from Yaxhá.
Maya Biosphere Reserve Personalized Trips
Maya Biosphere Reserve Things to Do