Manu National Park, Peru
The Manu National Park, also known as the Manu Biosphere Reserve, is one of the ecological jewels of Peru. Set along the southeastern slope of the Andes, this reserve is one of the most biodiverse places on Earth.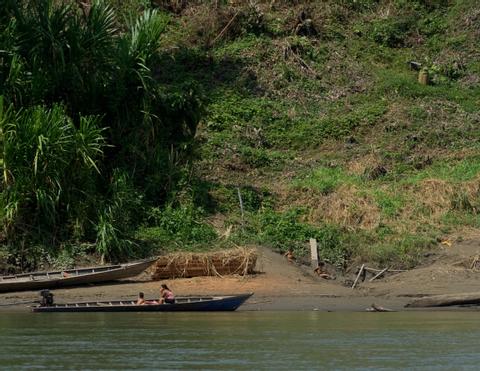 The Manu National Park begins at high-altitude grasslands at an elevation of 13,450 feet (4,100 m) and descends through cloud forests and rainforests, eventually leveling out around 1,150 feet (350 m). The entire reserve is about the size of New Hampshire and harbors an incredible collection of plants and animals—there are 13 species of monkeys and 1,022 confirmed species of birds here, which makes it one of the top birding sites in the entire world. It also has about 1,300 species of butterflies, 15,000 plants, and over a million insects (many of which have not been documented).
Travelers may be able to see a range of animals, including anteaters, armadillos, tapirs, sloths, giant otters, wild pigs, and the endangered harpy eagle. From July to November each year, macaws, parakeets, and parrots can be seen in flocks around clay licks.
Two ethnic groups – the Kogapacori and Mashco Piro – who have had very limited contact with western civilization live within the park. There are other groups living here that are almost equally off the grid.
The Manu National Park was created in 1973. Just four years later, in 1977, the park and the surrounding area were made into a UNESCO biosphere reserve. Manu went on to be declared a World Heritage Site by the International Union for the Conservation of Nature. There are only 200 of such sites in the world.
Most of the park is off limits to everyone but anthropologists and biologists. Trips into the park can only be arranged with licensed companies and generally last about 5 to 10 days, with both camping and lodges available. The lodges within these rainforests are set in truly beautiful areas and are surrounded by all sorts of plants and animals.
Manu is difficult to reach, so it makes sense to spend several days out here if you make the trek. The best time of the year to visit is during the dry season from May to October.