Peru's lakes range from tiny pools found deep in the jungle, to great expanses of water at the base of high mountains. The largest of all is the magnificent Lake Titicaca. This big, blue, and beautiful body of water in southern Peru is one of the countries greatest natural treasures and one of the largest, deepest lakes found at altitude anywhere in the world.
Puno, the largest city along the Titicaca lake shore, is the main access point for exploring the lake and its islands. Here, welcoming locals invite you to experience a little of life on the lake. Taquile Island is famous for its textiles and Amantani Island for its traditional music and dance. Uros Island, the floating island, is known for being created from the lake itself — or rather, the reeds that grow in its shallows.
Whether you choose to take a day trip on the water, or to spend multiple nights island hopping between villages, Lake Titicaca will be one of those places that stays with you long after you've left.
#1:

 Puno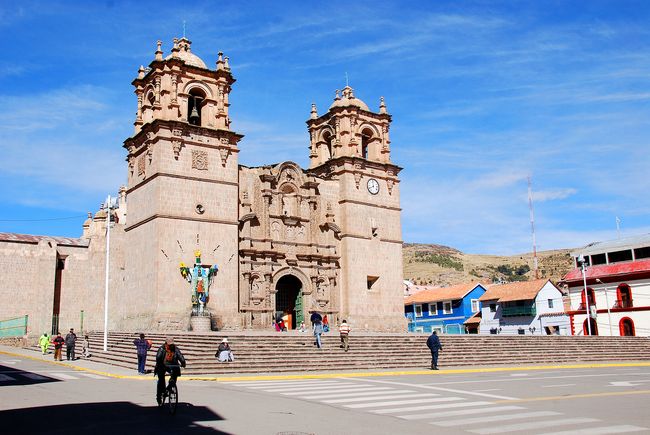 Puno, Peru →
Puno is the gateway to Peru's largest lake and one of the biggest high altitude lakes on Earth. Lake Titicaca straddles the Peru-Bolivia border at an incredible 12,467 feet (3,800 m) above sea level. Surrounded by mountains, it is one of the most enchanting places in all of Peru.
Puno itself sits at an elevation of 12,556 ft (3,830 m) and the altitude can really take some getting used to. Thankfully, there are plenty of comfortable hotels, cafes, bars, and restaurants to relax in, before taking an adventure onto the lake.
One of the joys of a trip to Puno is meeting the people who call the lake home, on various islands spread across the water. As well as day trips, you can organize a homestay with a local family.
#2:

 Huaraz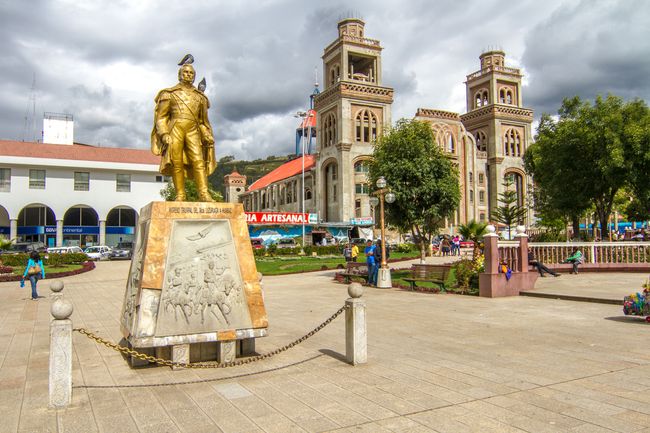 Huaraz, Peru →
Some people hike for enjoyment alone, while others like to walk with the goal of reaching somewhere special. In the Sacred Valley, that destination is Machu Picchu. In the Amazon, your goal is searching for critters. In Huaraz, there are lakes — astoundingly blue glacial lakes surrounded by white-capped mountains.
The most famous of the Huaraz lake treks is Laguna 69, but there are so many more options for shorter, longer, easier, and more difficult walks. Laguna Churup is a good day hike and the many azure lakes of the Santa Cruz trek can be seen over 3-4 days. The Pastoruri Glacier is another must-see; go before it starts to shrink too much!