Due to a nearly constant presence of moisture and mist, cloud forests support a huge range of life and are one of the world's most biologically diverse environments. Peruvian cloud forests are ideal destinations for nature lovers — you can spend your days hiking through dense forests while searching for birds, amphibians, and even large mammals.
Hike an entirely different Inca trail in the Moyobamba jungle and discover some 2,500 kinds of orchids. Wander the thriving market town of Chachapoyas and head into the clouds with some of Peru's kindest locals. Or, why not visit a chocolate factory in Tarapoto?
Peru's northern highlands are full of surprises and relatively few tourists. For intrepid and nature loving travelers, the cloud forests of Peru will be a dream come true.
#1:

 Aguas Calientes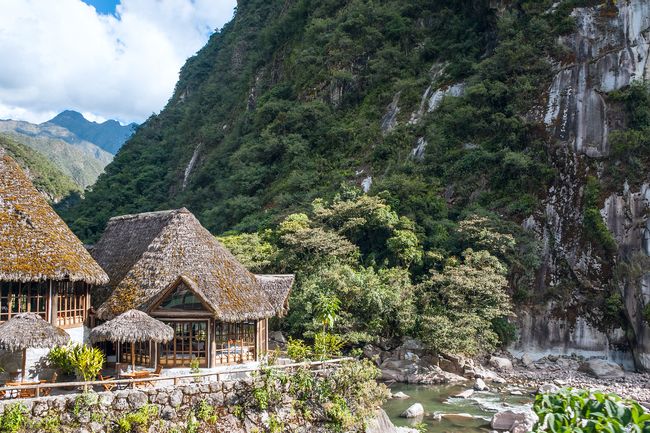 Aguas Calientes, Peru →
Aguas Calientes, meaning 'hot water,' is the town below the UNESCO World Heritage Site of Machu Picchu. It is so called because of the hot springs outside the town. Set high above a fast-flowing river, with waterfalls close by, Aguas Calientes is characterized by water. Its location within one of Peru's cloud forests may have something to do with that.
What exactly are the cloud forests of Peru? Many who have hiked the Inca Trail will tell you about the persistent low lying clouds obscuring the view they have hiked 4 days to see. Yet, when those clouds break, creeping eerily across the mountains, the view of Machu Picchu somehow seems even more mystical. Yes, the Aguas Calientes cloud forests, clinging to the edge of rugged, green mountains, are truly a sight not to be missed.
#2:

 Puerto Maldonado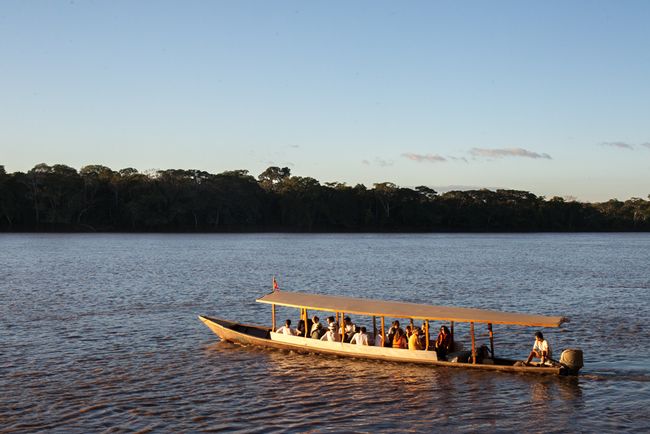 Puerto Maldonado, Peru →
The Amazon hub of Puerto Maldonado finds itself in a very fortunate location. Not only is it close to Cusco and Puno — two of Peru's travel highlights — it also has two very different kinds of native forests to explore. The Amazon rainforests may be world famous but the cloud forests of the Manu Biosphere Reserve, close to Puerto Maldonado, are just as breathtaking.
Getting to these cloud forests — located above the tropical rainforest, on the way up towards the peaks of the Andes — requires planning and patience. The incredibly rich flora and fauna you'll find when you arrive though, is more than worth it. Ecolodges deep within the forest will host you for these multi-day nature expeditions.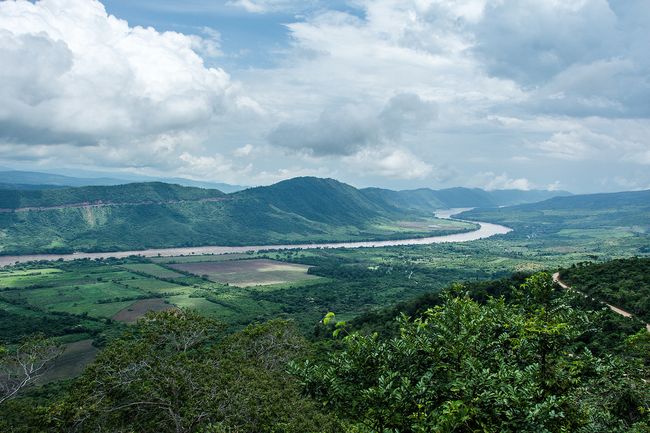 Tarapoto, Peru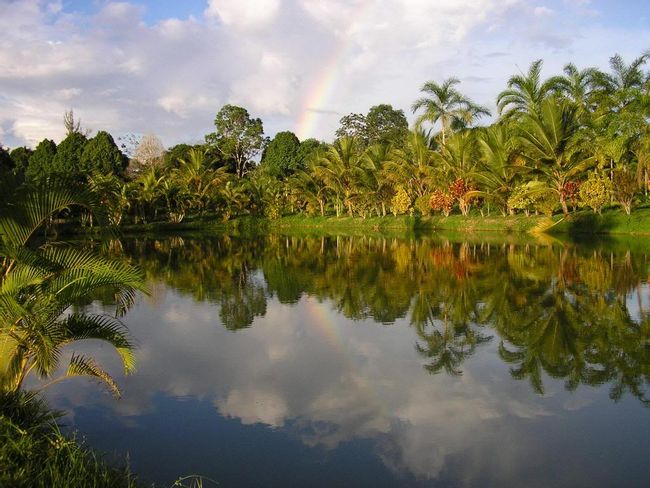 Moyobamba, Peru