Andina Principal Hotel is located in the heart of Aguas Calientes. This hotel is a convenient stepping-off point to catch the bus to Machu Picchu, as well as other surrounding attractions.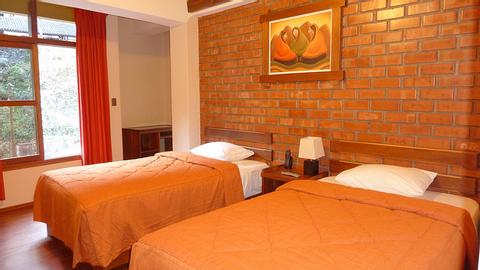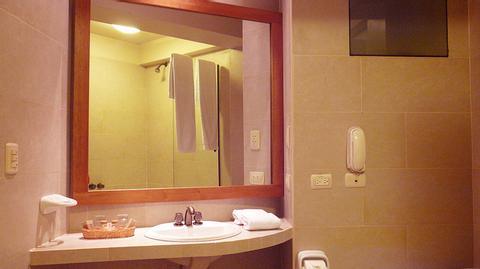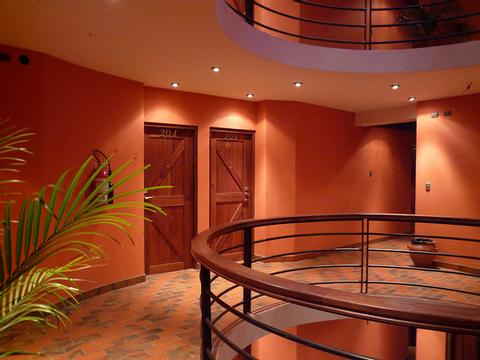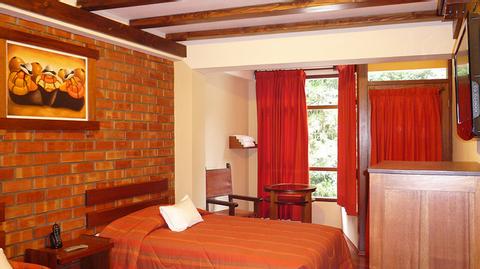 11:00 a.m. check in
9:00 a.m. check out
Restaurant in Hotel
Wireless Internet
Free Breakfast
Attractions & Sites
2 km
Near Machu Picchu, you can also hike up the mountains of Putucusi and Huayna Picchu. You've probably seen these summits before, in the background of sweeping panoramas of Machu Picchu. Both offer staggering views of Machu Picchu and the surrounding valley. Andina Hotel is near the railroad tracks that go through Aguas Calientes, and you can follow these tracks to a nature hike that leads to Mandor Waterfall. There are also some gardens on the way to the falls. For a little relaxation after your hikes, consider signing up for a massage at one of the town's local spas. From the hotel, you'll be able to quickly walk to the nearby bars and restaurants.
Rooms are decorated with contrasting shades of white and burnt orange. You'll find the beds are large, comfortable, and quite fresh. The hotel is 100-percent non-smoking.
You can watch cable TV in your room. Each room comes with a private bathroom, outfitted with a hair dryer. Your room will also have a safety deposit box. The hotel also has laundry service.
Andina Luxury Hotel provides free Wi-Fi in the hotel's Internet center. This area also serves as quiet and convenient workspace – here you'll have access to basic equipment like a printer and a copier.
In the morning, the hotel provides guests with a complimentary breakfast buffet. Everything is served piping hot. You can also get lunch and dinner in the hotel restaurant, and the kitchen provides to-go meals.
More Property Amenities
Bar
Breakfast Available
Cable TV
Hot Water
Internet Access
River View
Telephone
Accommodations
Cable TV
Hot Water
Telephone
Wireless Internet
Cable TV
Hot Water
Telephone
Wireless Internet
Double River View Room
Sleeps 2
Cable TV
Hot Water
Jacuzzi
Telephone
Wireless Internet
Feedback from Travelers
I truly enjoyed my stay at this hotel. The hotel has a very spacious, clean, and comfortable room. It has a water jetted tub (Jacuzzi) as a bonus! The best part of the river view was sleeping with the window open so I could fall asleep listening to the running waters of the river below the hotel. The breakfast buffet is much more than a simple continental breakfast, and actually has a lot to offer. This was the best hotel experience that I had while traveling in Peru. Simply outstanding!
Beautiful room overlooking river.