The Machu Picchu Pueblo Hotel is one of Peru's best hotels. It's set just outside Agua Calientes on a beautiful, jungle-clad piece of property.
Featured in:
Luxury, Eco Lodges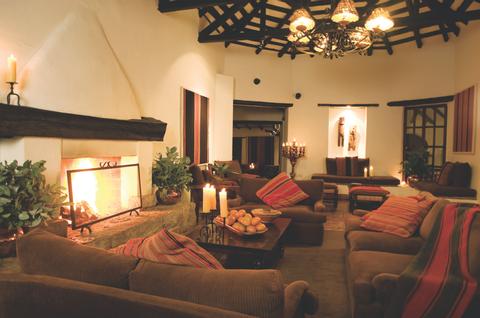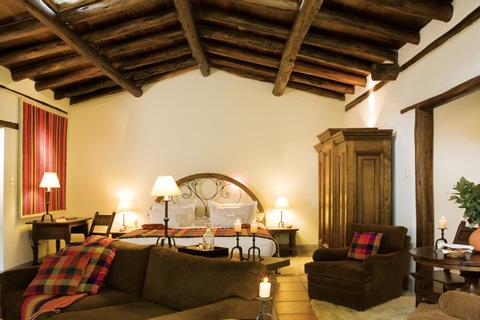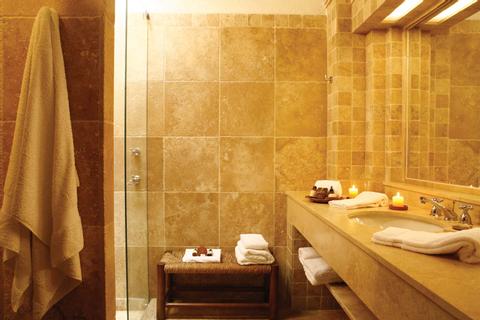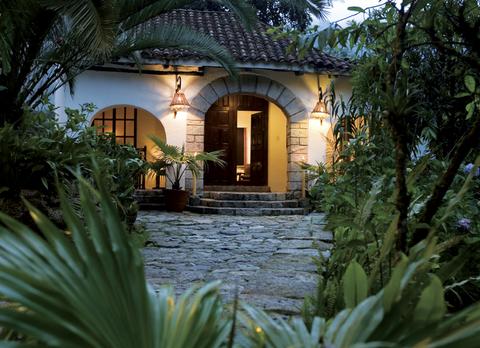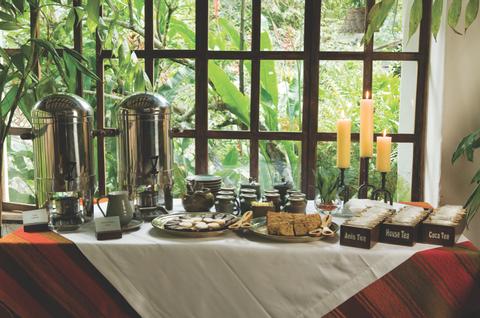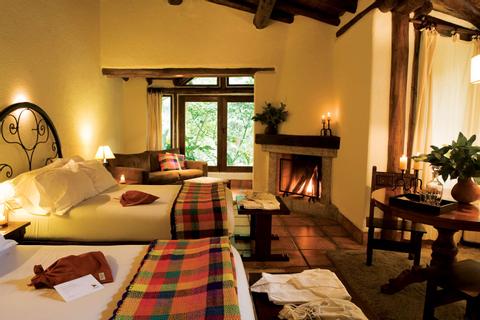 1:00 p.m. check in
10:00 a.m. check out
Free Breakfast
Restaurant in Hotel
Spa Services
Wireless Internet
Attractions & Sites
2 km
Aguas Calientes (also known as Machu Picchu Pueblo) is the end of the line for the train that runs between Cusco and Machu Picchu. It's the closest town to Machu Picchu and the place where most visitors will stay while visiting this area. Staying here provides you with good access to Machu Picchu in the morning, which is often the best time to explore the ruins. The town itself is unattractive but set within a beautiful area. There are a few good places to eat, as well as a museum and some thermal baths to visit.
If you plan on visiting Machu Picchu, it's hard to find a better place to stay than the Machu Picchu Pueblo Hotel. This hotel sits on a 12-acre (5-ha) mountainside reserve just outside Aguas Calientes. The setting is tropical and borders the Urubamba River, which you can hear tumbling through the forest. The whole place is utterly peaceful.
This is the only hotel in the area that gets travelers really close the jungle. Naturalist guides lead bird watching tours in the morning (over 150 species of tropical birds have been spotted here) and other nature walks throughout the day. The hotel has a butterfly house, mini tea plantation, and the largest orchid collection in Peru.
Stone paths weave through the forest and lead to the hotel's main lodge, restaurant, and guest bungalows. The bungalows are surrounded by lush gardens and feel secluded. They have locally crafted terra cotta tile roofs and exquisite wooden furniture. The rooms are large and utterly cozy, with wood-burning fireplaces, thick alpaca blankets, slippers, and comfortable couches. The bathrooms are luxurious and equipped with a hot water shower, bathrobes, and eco-friendly toiletries. Many rooms have a separate dining area, and some suites even have their own terrace and plunge pool.
Meals can be enjoyed at the hotel's restaurant, which overlooks the Urubamba River and the surrounding mountains. With large glass walls and an outdoor terrace, the restaurant is gorgeous. It's open for breakfast, lunch and dinner, and serves food that creatively fuses local and international elements. Box lunches are available for guests who will spend the day at Machu Picchu.
Relaxation comes easily at the hotel's spa, which combines classic spa treatments with a local Andean approach. All of the products are 100% natural and derived from local botanical extracts. Treatments – which include massage, reflexology, and exfoliation – can take place in your room or in the spa. Guests are also invited to unwind in the sauna, which is set with candles and scented with eucalyptus, or take a dip in the hotel's spring-fed swimming pool.
The Machu Picchu Pueblo Hotel has an eco-friendly approach and works hard to support social and environmental sustainability. In fact, in 2002 it received the Sustainable Travel award from National Geographic Traveler.
More Property Amenities
Alarm Clock
Air Conditioning
Balcony
Bar
Breakfast Available
Cable TV
Coffee Service
Currency Exchange
Gardens
Hair Dryer
Hammocks
Hot Water
Hot Springs
Internet Access
Iron & Ironing board
Jacuzzi
Jungle View
Laundry Service
Massage
Mini Bar
Mini Gym
Room Service
Safe Deposit Box
Telephone
Full Size Gym
Heaters
River View
Accommodations
Hot Water
Mini Bar
Mini Refrigerator
Safe Deposit Box
Telephone
Wireless Internet
DVD Player
Cable TV
Hot Water
Mini Bar
Mini Refrigerator
Safe Deposit Box
Telephone
Wireless Internet
DVD Player
Living Room
Junior Suite- Single
Sleeps 1
Cable TV
Hot Water
Mini Refrigerator
Safe Deposit Box
Telephone
Wireless Internet
Living Room
Junior Suite Deluxe- Double
Sleeps 2
Cable TV
Hot Water
Mini Bar
Mini Refrigerator
Safe Deposit Box
Telephone
Wireless Internet
DVD Player
Living Room
Junior Suite Deluxe- Single
Sleeps 1
Cable TV
Hot Water
Mini Refrigerator
Safe Deposit Box
Telephone
Wireless Internet
Living Room
Junior Suite- Double
Sleeps 2
Cable TV
Hot Water
Mini Bar
Mini Refrigerator
Safe Deposit Box
Telephone
Wireless Internet
Living Room
Cable TV
Hot Water
Mini Bar
Mini Refrigerator
Safe Deposit Box
Telephone
Wireless Internet
DVD Player
Living Room
Superior Deluxe Room
Sleeps 4
Cable TV
Hot Water
Mini Bar
Mini Refrigerator
Safe Deposit Box
Telephone
Wireless Internet
Cable TV
Hot Water
Mini Bar
Mini Refrigerator
Safe Deposit Box
Telephone
Wireless Internet