Casa de Fray Bartolomé has colonial architecture that will make visitors feel close to Cusco's fascinating history. Guests can choose from 21 cozy rooms.
Featured in:
Bed and Breakfast, Great for Families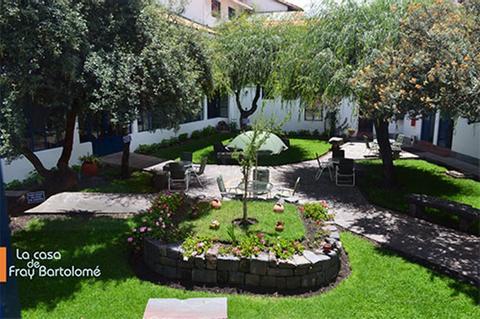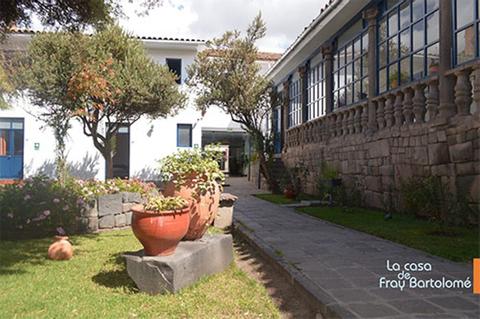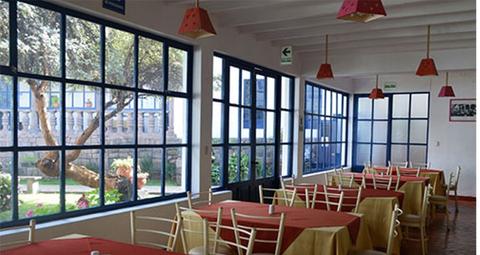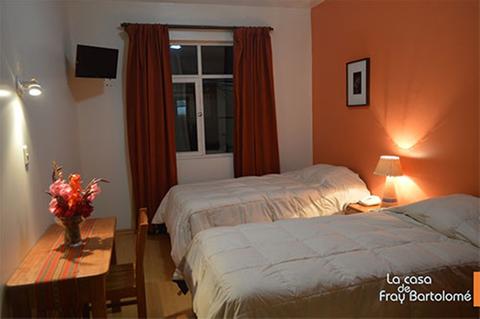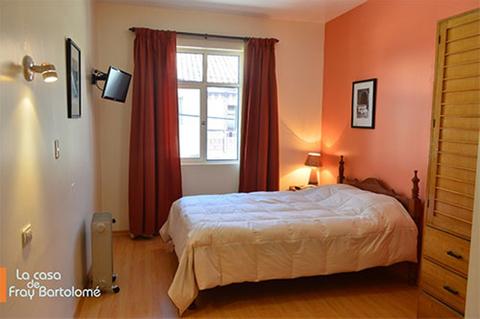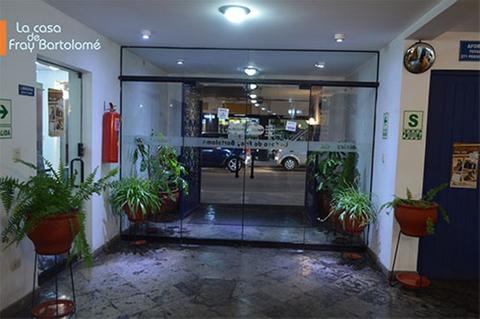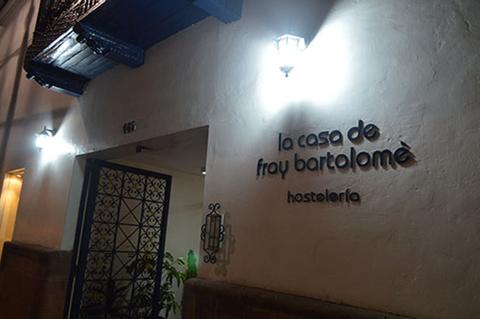 11:00 a.m. check in
9:00 a.m. check out
Wireless Internet
Free Breakfast
Attractions & Sites
11 km
27 km
23 km
From Casa de Fray Bartolomé, you can walk just 10 minutes to the heart of historic Cusco. On your way, you might stroll past the 12-angled stone, a large stone whose many sides contribute to the sturdiness of an Inca wall. This is one of the many examples of incredible Inca masonry that you can see around Cusco. Don't miss Qoricancha — the Inca walls of the old Temple to the Sun are now part of the colonial Catholic church called Santo Domingo. Cusco is also a convenient jumping-off point for luxurious train rides to Machu Picchu, and other excursions that take visitors deeper into the Sacred Valley of the Inca.
Help yourself to the daily breakfast buffet. The dining room gets plenty of sunlight and has windows that offer a view of a nicely manicured courtyard and gardens. After breakfast, you can order from a varied menu of "novoandina" gourmet cuisine, as well as more familiar international options. There's also a small bar where you can order Peruvian and international cocktails.
Rooms here have earthy tones — there are exposed wooden beams and textiles in warm shades of red. You can access Wi-Fi throughout the hotel. Each room comes with a private bathroom with a hot water shower. Tuck your valuable possessions away in the room's safety deposit box. And when you're ready to put your feet up, flip through the channels on your cable TV.
This hotel also offers event spaces. There are 5 conference rooms that can comfortably accommodate 15 to 120 attendees. Two of the smaller rooms are best suited for meetings, while the other rooms are suitable for presentations.
Casa de Fray Bartolomé believes in sustainable hospitality. This hotel is partnered with a nonprofit that works with indigenous communities and Casa de Fray contributes some of its profits to the development of social programs for local villagers.
More Property Amenities
Breakfast Available
Heaters
Accommodations
Hot Water
Safe Deposit Box
Wireless Internet
Hot Water
Safe Deposit Box
Wireless Internet
Hot Water
Safe Deposit Box
Wireless Internet
Similar Hotels