Experience the natural beauty of Peru while you soak up Andean culture from the humble comfort of an ecolodge. Surrounded by the beauty of nature and the sounds of the Urubamba River, you can explore the outdoors, the Incan town of Cusipata, or make the 1 hour and 40 minute trip to Cusco for a day trip. You have plenty of options and lots to explore!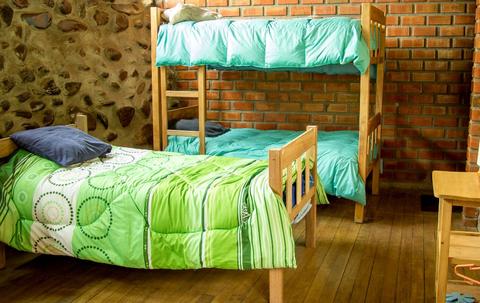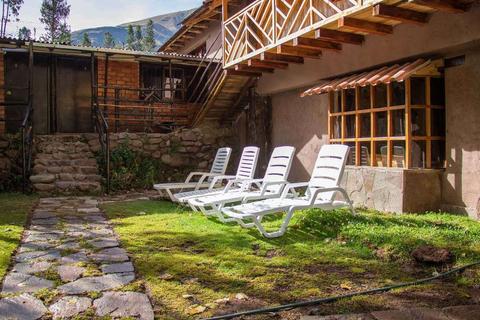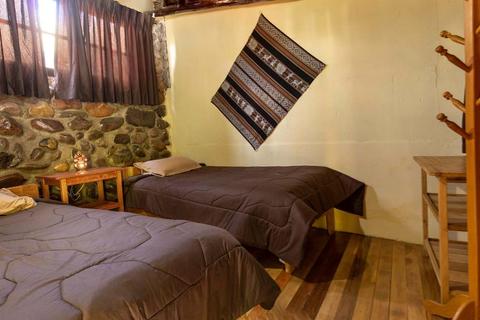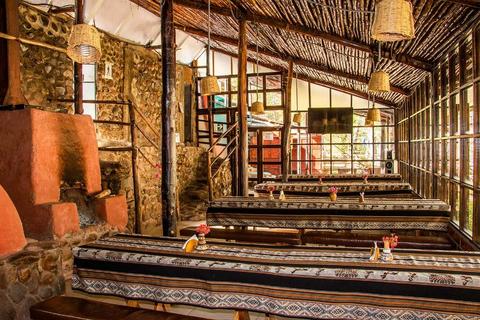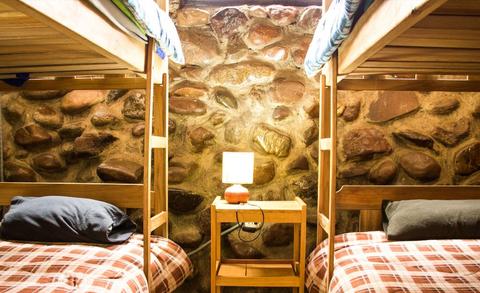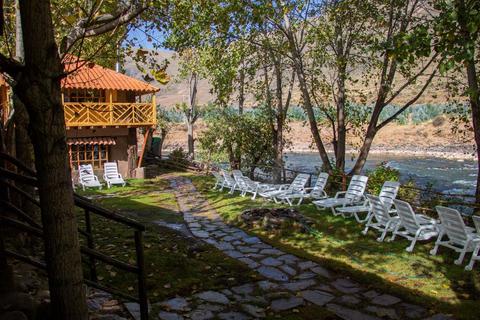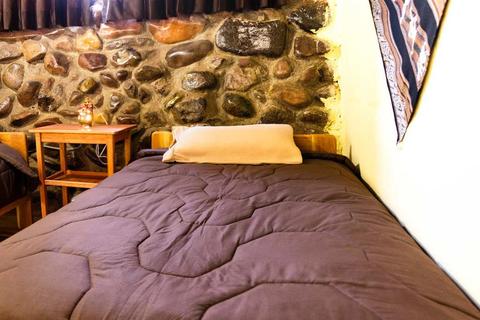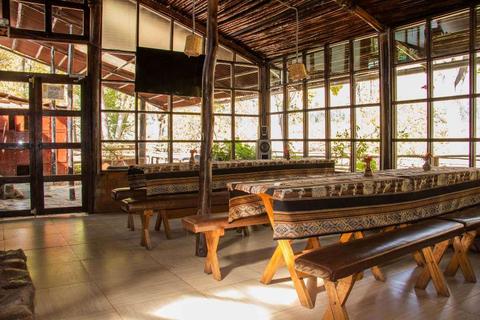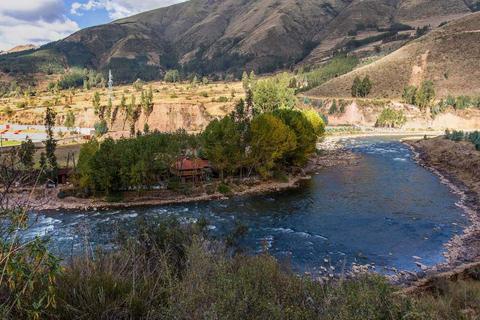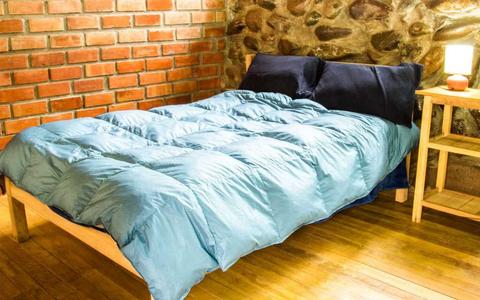 1:00 p.m. check in
12:00 p.m. check out
Restaurant in Hotel
Free Breakfast
Attractions & Sites
11 km
27 km
23 km
You'll find Cusco, Peru in the Southern Highlands of the country. This magical city is shaped like a Puma (when seen from above), and boasts many wonders. Enjoy Spanish-Colonial architecture, Inca stonework, Explore colorful plazas, shops, and markets. Then of course, there are all of the amazing restaurants featuring Peruvian cuisine. When you venture outside of the city, you're treated to the nation's prolific rugged beauty and legendary Andean fresh air.
Nature, Right Outside Your Door
Treat yourself to an eco-friendly getaway when you stay at Cusipata River Lodge, where you can go on exciting adventures from comfortable accommodations. Explore the lodge's grounds, which is nestled on the banks of the Urubamb River — it's so close that the sound of its waters will lull you to sleep. This is the place to stay when you want to escape the hustle and bustle of the city without sacrificing access to it. Head into the nearby Incan town of Cusipata, or make the trek to the larger city of Cusco, then return to nature and outdoor adventures such as the Mountain of Colors, the walk of Waqrapucara, and the Inca Bridge of Waqrapucara.
Accommodations for Solo and Group Travel
Cusipata River Lodge offers you everything you need and want — it's possible to stay in Enjoy a comfortable bed with hypoallergenic pillows to ensure a good night's sleep. A complimentary breakfast means you'll have plenty of energy for the day's adventures. Consistent hot water with excellent pressure lets you freshen up with ease after rugged activities.
Choose from a:
•    Single Room
•    Double Room
•    Triple Room
•    Quadruple Room
Each offers wi-fi in, so you can check in back home, without having to make a special trip to the city. For a moment of indulgence, head to the on-site sauna!
Welcome to Adventure Made Easy
From complementary breakfasts and luggage storage to private bathrooms and rooms with glossy wood and stonework, you'll enjoy your accommodations as much as you will the outdoor activities awaiting you. Adventure is easy when you let your Anywhere Local Expert manage your accommodations, tours, and transportation. Treat yourself to the Peruvian getaway you've always wanted with Cusipata River Lodge and Anywhere.
More Property Amenities
Breakfast Available
Hot Water
River View