Hilton Lima Miraflores offers its guests a comprehensive home base, with all the conveniences to make a busy traveler's life easier. Food, exercise, relaxing lounge, comfortable rooms – it's easier to feel at home in a new city when you have so many bases covered.
Featured in:
Honeymoon, City Center, Great for Families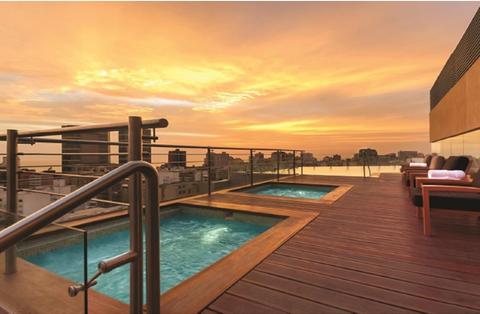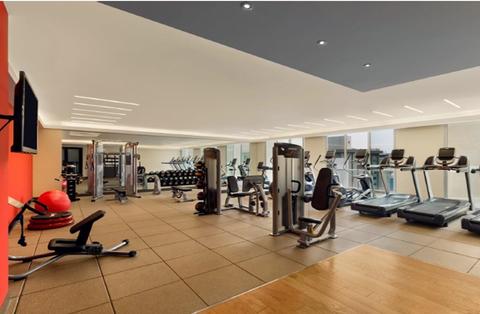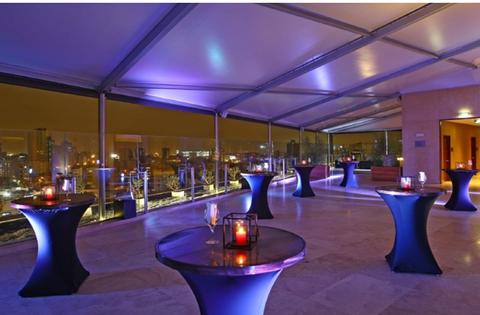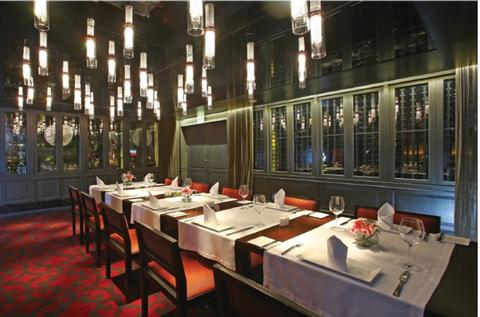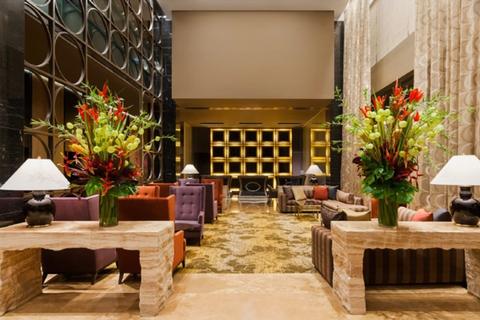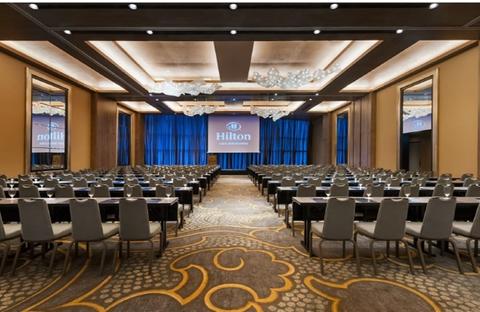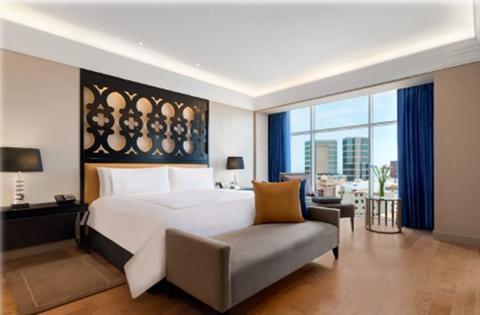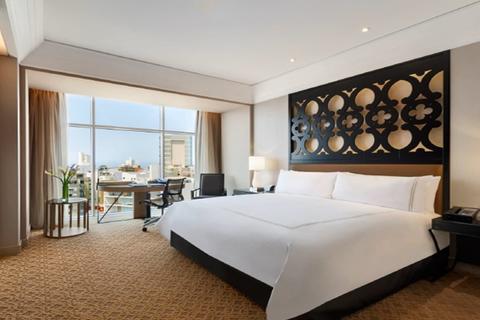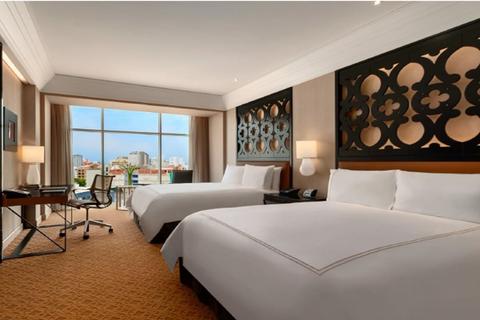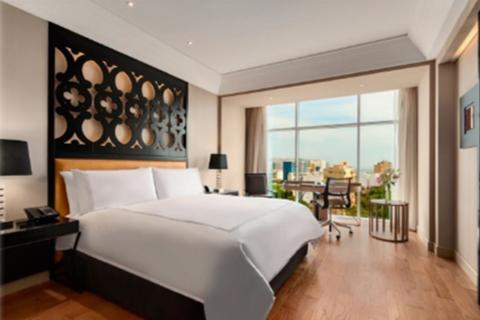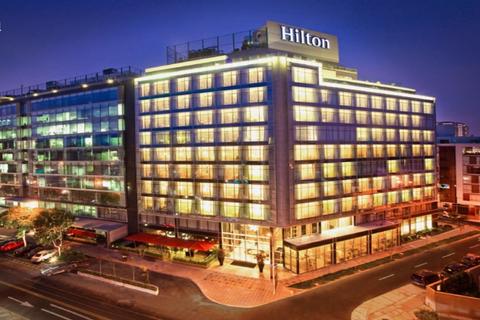 3:00 p.m. check in
12:00 p.m. check out
Restaurant in Hotel
Swimming Pool
Wireless Internet
Free Breakfast
Originally a resort hotspot for wealthy Peruvians, the Miraflores district of Peru is now a popular destination for travelers all over the world. Nearby beaches have popular surf and scuba spots, with plenty of instructors to choose from for travelers new to aquatic pastimes.
Staying at the Hilton in Miraflores, you'll be a short distance from some of Miraflores' famously attractive parks. Visit nearby Parque del Amor for a photo-op with your loved one. Less than a mile away from the hotel, stop by the free art gallery in the Centro Cultural de la Municipalidad.
You have a choice of double, queen, or king beds in a variety of rooms and suites. All rooms come with large windows that let in lots of light, so you'll get to experience the sunny Peruvian climate even when you're relaxing indoors. Check out what the locals are watching on the 37-inch HDTV, or take advantage of the Wi-Fi and high speed internet. Suites and executive rooms come with whirlpool tubs and great views from the top floor.
Hilton Lima Miraflores can accommodate a wide range of guest needs. If your group has younger members, keep in mind the Hilton babysitter service. You can also ask for a crib in your room. Hilton also offers a number of business services to its guests - mail, faxes, printer, and office space, among others.
For meals, you have some great options right under your nose. If you're in a hurry, stop by the lobby café for a coffee and a quick snack. Then there's the Hilton Restaurant and Lounge, with a menu that caters to Peruvian and American palettes in equal measure. Chat with new travel companions at the lounge, over a couple of pisco sours, Peru's national cocktail. If you're tired from a long day out, order up some room service.
When you're ready to explore Lima's cuisine, you can quickly walk to several nearby restaurants. Feel free to ask the English-speaking staff or concierge for directions before you head out. When you leave for the day, you can leave your valuables safely stored in the safe deposit box. Laundry services and luggage hold can take the bulk of your travel equipment off your mind.
At the end of the day, unwind with a relaxing swim in the heated pool. If you didn't get enough a workout sightseeing, you can take advantage of the Hilton's fitness center, which is well-stocked with cardio machines and weights.
More Property Amenities
Alarm Clock
Babysitter
Bar
Cable TV
Conference Rooms
Currency Exchange
Full Size Gym
Hair Dryer
Handicap Accessible
Heaters
Hot Water
Internet Access
Iron & Ironing board
Laundry Service
Mini Bar
Mini Refrigerator
Private Parking
Room Service
Safe Deposit Box
Telephone
Accommodations
Alarm Clock
Cable TV
Hair Dryer
Hot Water
Iron & Ironing board
Mini Bar
Mini Refrigerator
Safe Deposit Box
Telephone
Wireless Internet
Living Room
Alarm Clock
Cable TV
Hair Dryer
Hot Water
Iron & Ironing board
Mini Bar
Mini Refrigerator
Safe Deposit Box
Telephone
Wireless Internet
Alarm Clock
Cable TV
Hair Dryer
Hot Water
Iron & Ironing board
Mini Bar
Mini Refrigerator
Safe Deposit Box
Telephone
Wireless Internet
Alarm Clock
Cable TV
Hair Dryer
Hot Water
Mini Bar
Mini Refrigerator
Safe Deposit Box
Telephone
Wireless Internet
Cable TV
Hair Dryer
Hot Water
Iron & Ironing board
Mini Bar
Mini Refrigerator
Safe Deposit Box
Telephone
Wireless Internet
Similar Hotels