Travelers come to Miraflores for the location near Lima's dramatic coastline as well as this upscale neighborhood's many world-famous restaurants. Hotel Estelar is a cosmopolitan hotel with lots of services to offer business travelers as well as visitors looking for an upscale stay in a centrally located hotel.
Featured in:
Business, Bed and Breakfast, Vacation Home, Great for Families, Best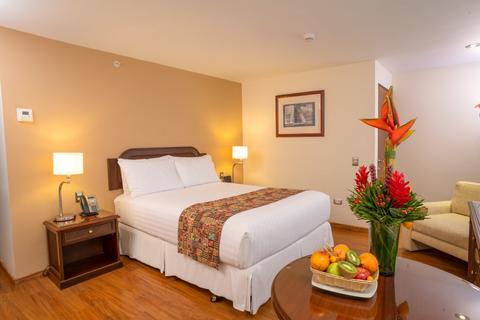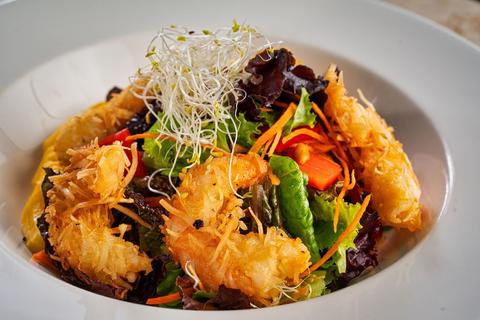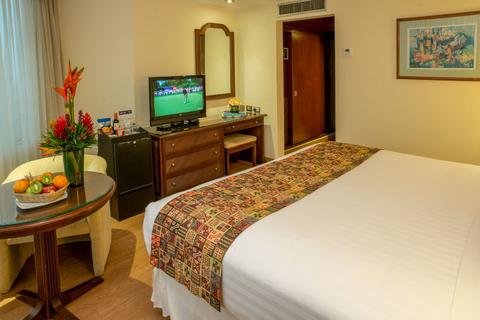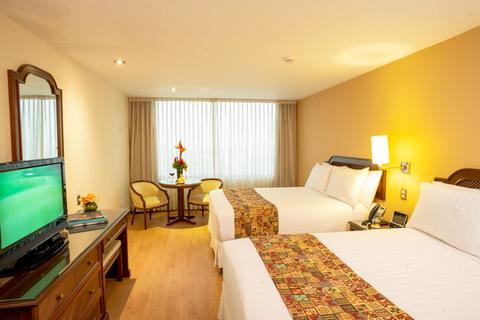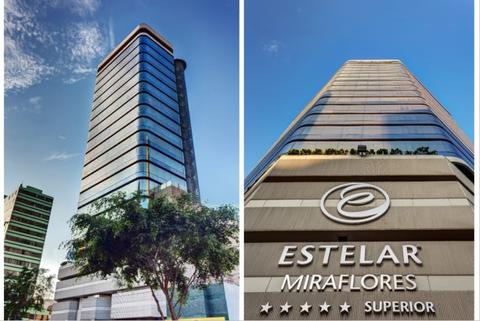 3:00 p.m. check in
12:00 p.m. check out
Free Breakfast
Restaurant in Hotel
Wireless Internet
If you want to see more of the coast, steel your nerves and take a quick flight on a paraglide. There are some interesting cultural sights nearby as well – Take a short ride to reach the picturesque neighborhood of Barranco, where you can see the storied Puente de los Suspiros or the "Bridge of Sighs" — just one of the many architectural beauties that you can see on a guided city tour.
Rooms come with the amenities you'd expect at an upscale hotel – including a flatscreen TV, air conditioning, and a spacious bathroom. They are clean, comfortable, and nicely maintained. Help yourself to the minibar, and order room service if you're looking for a quiet night in.
The restaurant and bar on the 21st floor have an excellent view of the city below. The breakfast that's included in your stay comes with an abundance of hearty options. You can also head to the rooftop to check out the pool. For more activity on the grounds, visit the fitness center and get in a satisfying workout.
This hotel also has good facilities for business travelers, with a business center, dry cleaning service, and an ironing service. If you have an event to plan, the hotel offers a spacious and attractive banquet hall.
More Property Amenities
Microwave
Mini Gym
Mini Bar
Telephone
Jacuzzi
Internet Access
Air Conditioning
Alarm Clock
Bar
Breakfast Available
Cable TV
Conference Rooms
Hair Dryer
Hot Water
Iron & Ironing board
Laundry Service
Mini Refrigerator
Room Service
Safe Deposit Box
Accommodations
Junior Suite King
Sleeps 2
Air Conditioning
Cable TV
Hair Dryer
Hot Water
Iron & Ironing board
Mini Bar
Safe Deposit Box
Premium Estelar King
Sleeps 2
Air Conditioning
Cable TV
Hair Dryer
Hot Water
Iron & Ironing board
Jacuzzi
Mini Bar
Safe Deposit Box
Telephone
Wireless Internet
Air Conditioning
Cable TV
Hair Dryer
Hot Water
Iron & Ironing board
Mini Refrigerator
Safe Deposit Box
Telephone
Wireless Internet
Air Conditioning
Cable TV
Hair Dryer
Hot Water
Iron & Ironing board
Mini Refrigerator
Safe Deposit Box
Telephone
Wireless Internet