Lima's Miraflores district is studded with grassy, landscaped parks, referred to as "plazas." This was a design favored by the Spanish colonialists, and has become a quintessential element of the Lima landscape. The San Augustin Colonial hotel is a great home base for your exploration of Miraflores, as it's close to some of the prettiest places in Lima.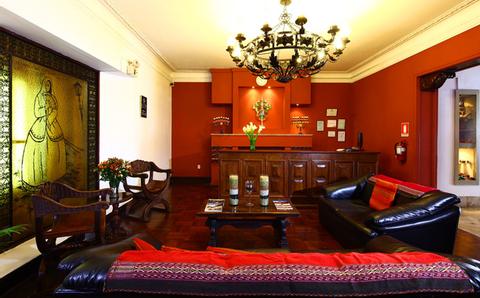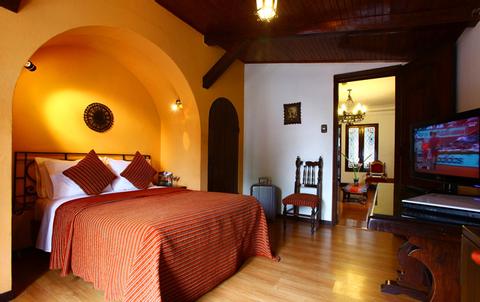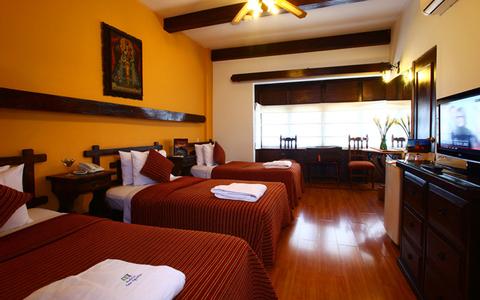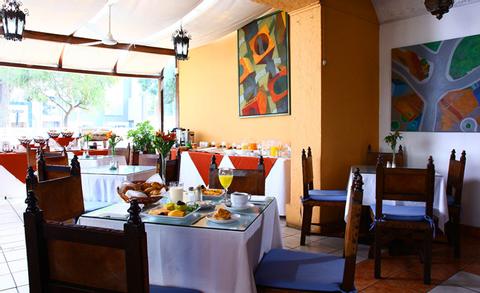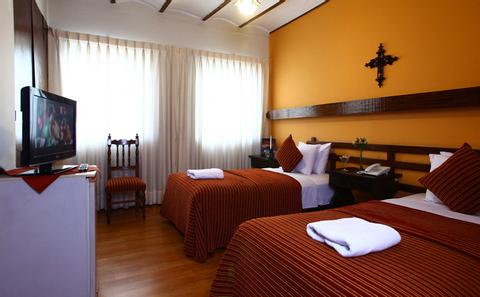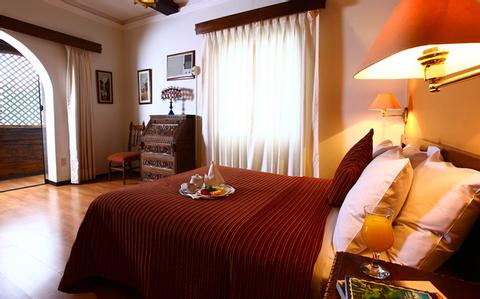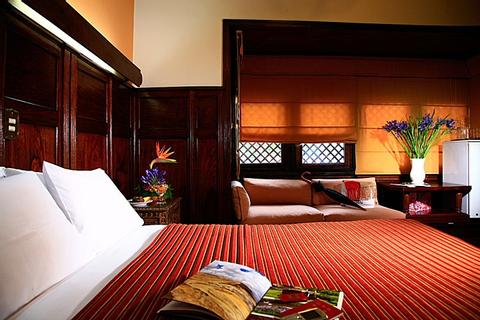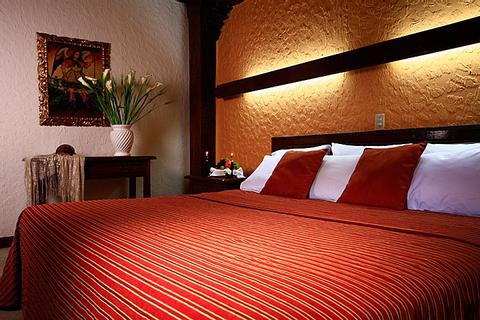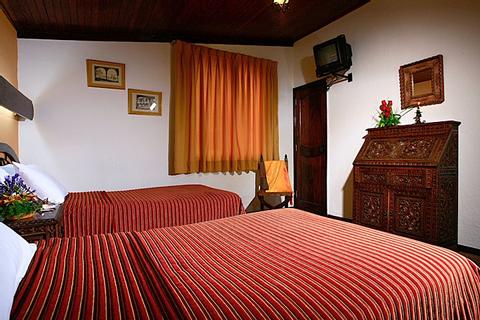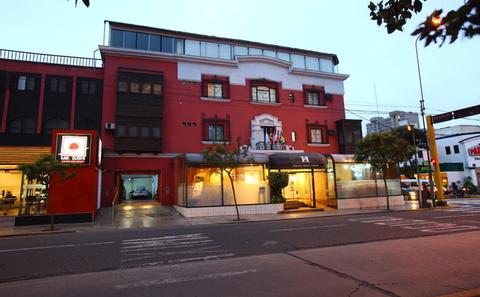 1:00 p.m. check in
12:00 p.m. check out
Free Breakfast
Restaurant in Hotel
Wireless Internet
Attractions & Sites
2 km
3 km
1 km
16 km
22 km
San Augustin is north of a number of beachside parks, situated on either side of the cliffs that separate Miraflores from the Pacific coast. Walk to Plaza Santa Teresa or Plaza Yizhac Rabin for a view of the beach below. In Parque Tres Picos you'll be right next to the beach, with the Miraflores skyline overlooking the sea from the cliffs above.
San Augustin Colonial is a renovated colonial-era building. Rooms have all the modern amenities you need to feel at home – they are equipped with cable TV and direct dial national and international phones. You can request a room on the non-smoking floor. Your private bathroom comes with a hair dryer, and the hotel staff is happy to provide same-day laundry and dry-cleaning services. Store your valuables – passport, laptops, spare money – in your room's safe deposit box for easy traveling.
Rooms at the San Augustin Colonial are outfitted with sturdy, ornate furniture, made to resemble colonial-era pieces. Elements of dark wood contrasting with the saturated, bright colors on the walls mimic a colonial aesthetic – distinctly Peruvian colors alongside old-world style. Choose double or twin-sized mattresses, in rooms with one to three beds. Or go for the more luxurious suites, complete with king-size beds.
Your stay at San Augustin Colonial includes a fresh breakfast buffet. For your convenience, the hotel also provides a 24-hour coffee shop and bar. Upon your arrival, a member of the multilingual staff will present you with a welcome cocktail, a smooth start to your Lima adventures.
If you need assistance with flight confirmations, or arranging a taxi, feel free to ask a San Augustin employee. They'll be happy to help with your transportation needs, as well as any currency exchange. San Augustin Colonial also provides 24-hour security.
Drive 7 minutes north of the hotel to Parque el Olivar, across from the enormous Lima Golf Club. Stroll the beautiful grounds and admire the colonial-era mansions on either side. Follow walkways between old, twisted trees to the large lagoon – Laguna Central – especially lovely with its fountains lit up at night. Be sure to find the romantic Laguna de Novios in the north side of the park before you head back to your hotel.
There's nothing colonial or old-school about the late-night scene in Miraflores and the surrounding districts. You have plenty of options for fine-dining and exquisite cocktail hours in upscale Miraflores, within walking distance of your hotel. Checkout the adjacent Barranco district for a party atmosphere – you'll come across lots of hotspots for late-night dancing.
More Property Amenities
Air Conditioning
Alarm Clock
Bar
Breakfast Available
Cable TV
Currency Exchange
Hair Dryer
Hot Water
Internet Access
Laundry Service
Mini Bar
Mini Gym
Safe Deposit Box
Accommodations
Standard Double Room
Sleeps 3
Cable TV
Hair Dryer
Safe Deposit Box
Telephone
Standard Single Room
Sleeps 1
Cable TV
Hair Dryer
Safe Deposit Box
Telephone
Standard Triple Room
Sleeps 3
Air Conditioning
Cable TV
Hair Dryer
Jacuzzi
Mini Refrigerator
Safe Deposit Box
Telephone
Similar Hotels