Puno's scenery is breathtaking, and your sightseeing in the Andean highlands doesn't have to stop when it's time to leave. Take the Belmond Explorer Train to Cusco and spend your trip admiring the rivers and mountains that make the Peruvian highlands a must-see destination. This is an overnight train that departs on Wednesday and arrives in Cusco early the next morning.
Featured in:
Luxury, Great for Families, Best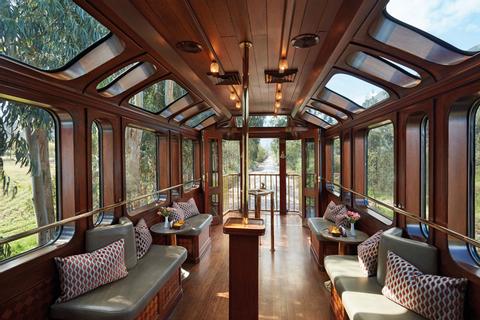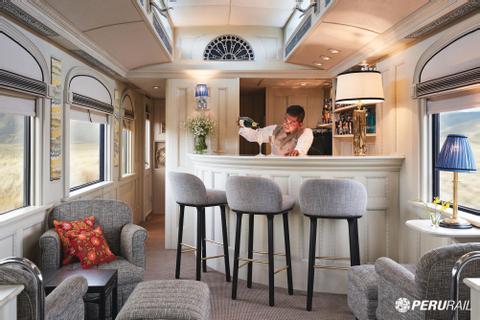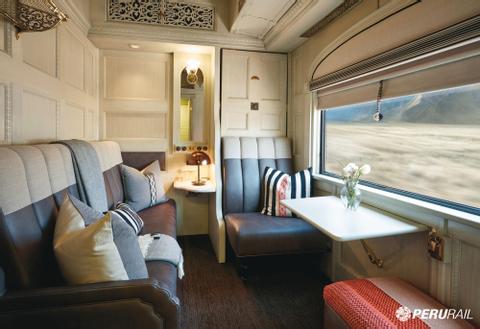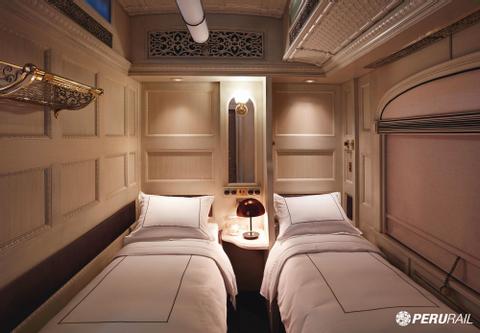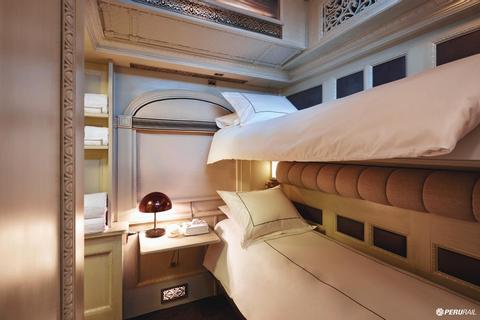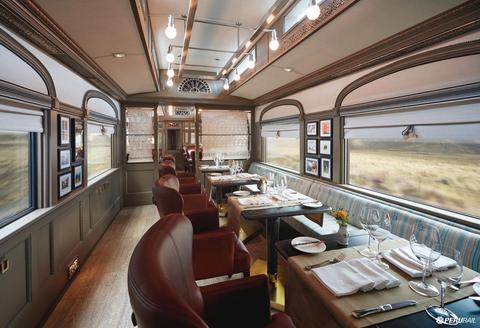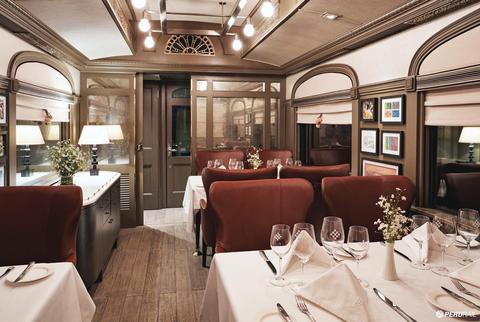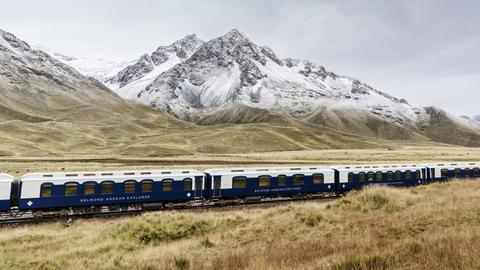 12:00 p.m. check in
7:36 a.m. check out
Restaurant in Hotel
Belmond Train offers luxury transportation with comfortable seats, and there's an observation car that offers especially spectacular views. You'll board the train in Puno in the afternoon, and have lunch on board. If you want, you can visit the lounge car to get a drink from the bar.
During the afternnon on Day 1, you'll stop to see the La Raya overpass. This area has incredible views, and is at the highest point on the route between Puno and Cusco. Service continues with pre-dinner cocktails, before you have an upscale Andean dinner in the classy dining car. Around 8:00 PM, the train chugs to a stop at the Andean town of Cusipata, and you'll spend a peaceful night in your plush cabin. In the morning, you'll watch the sunrise and have breakfast on board before arriving at the Wanchaq Station in Cusco.
SPIRIT OF THE ANDES Itinerary
DAY 1 - WEDNESDAY
12:00 p.m. - Depart from Lake Titicaca station (Puno)
12:30 p.m. - Lunch on board
17:10 p.m. - Tour of La Raya
18:30 p.m. - Pre-dinner cocktails
19:00 p.m. - Dinner on board
20:08 p.m. - Arrival at Cusipata
Overnight stay on board at Cusipata
DAY 2 - THURSDAY
Sunrise at Cusipata
05:30 a.m. - Depart from Cusipata
06:00 a.m. - Breakfast on board
07:36 a.m. - Arrival at Wanchaq station (Cusco)
NOTE: All tours are led by an expert guide. There is one guide for every 14 guests.
Accommodations
Suite Double Bed Cabins 2Days/1Night
Sleeps 2
Bunk Bed Cabin 2Days/1Night
Sleeps 2
Twin Bed Cabin 2Days/1Night
Sleeps 2
Feedback from Travelers
Interesting experience, proffesional staff, beautifull views of Peru. The only weak point was the stop in La Raya during the night. Maybe it would be better doing it during the day!
Similar Hotels