Lamu Island, Kenya
Lamu Island is home to East Africa's best maintained Swahili town, in terms of architecture, culture, and way of life. The island is part of a larger archipelago, and is known for its ancient, ethereal atmosphere, beautiful beaches, and architecturally significant homes.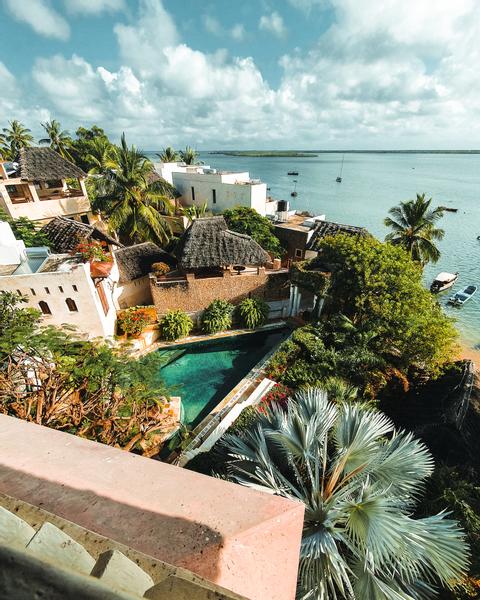 Visitors who arrive in Lamu for the first time are usually surprised at how distinctly different it is from the rest of Kenya. The island is the third largest one in the Lamu Archipelago, a cluster of islands situated along Kenya's northern shores. "Lamu" describes many things; the archipelago, the island, the district, and the area's busiest and most cosmopolitan town, from where the island got it's name. The island itself holds four towns and villages; Lamu Town, Shela, Matondoni, and Kipungani. The island is ideal for those looking for a beach vacation without the cookie-cutter texture of traditional beach resorts.
The island's most significant and densely populated town, Lamu, is home to Old Town, a UNESCO World Heritage Site that boasts status as the best preserved Swahili community in East Africa. Lamu Town is a growing, bustling community that is rich in history.
Shela village, about 3 kilometres south of Lamu, is quieter, scenic, and perhaps more conservative, and the remnants of the once popular tourism destination for the world's global elite are still evident in the luxurious beach homes that can be rented for short stays. Homes are built from coral rock with iconic mangrove trunks acting as reinforcements on their roofs, keeping in line with ancient Swahili styles that have been revived in the past 50 years by skilled traditional artisans and new patrons from around the world interested in preserving ancient traditions. Homes and guesthouses are open and airy, and most visitors to the island find Shela preferable to the quick-paced nature of the main town. Shela's iconic dunes make for the perfect sundowner spot, with a gorgeous view of the island's sunset overlooking the open sea. We recommend sticking to the first three rows by the seafront, particularly for first-time visitors.
Winding, narrow alleyways populated with donkeys, and the townscape is defined by ancient, crumbling coral-block structures juxtaposed against new, the new, stark-white homes mentioned above. At the South-western tip of Lamu Island is Kipungani, which holds Kizingoni beach, a quiet, scarcely populated beach that is the host to some gorgeous homes and some of the archipelagos most peaceful beach experiences – perfect for a day trip or a short getaway.
Lamu Island is a majority Muslim community, and respect for their values is appreciated; bikinis and shirtless walks should be saved for the remote beaches in Shela village or neighbouring Manda Island, rather than in the main town. Nightlife is defined by a few bars peppered across the villages, most notably the floating bar in between Shela and Lamu Town, and Peponi Hotel, a 50+ year old hotel popular amongst Lamu veterans. Perhaps the most otherworldly time of day on the island is sunset, when the Muslim call to prayer can be heard chorusing from the island's many mosques. Most shops close during the 5 daily prayer times, making peak times for touring and shopping during the morning and evening, after sunset.
Visitors should be prepared to be asked incessantly if they'd like a boat ride, or help, or company, or a date. A polite "no thank you" should send a clear message; the tourism-driven economy means that most people on the island have at least a basic understanding of English, and some might surprise guests with basic knowledge of Italian, French, and Spanish.
The Lamu Archipelago is set apart from the rest of coastal Kenya by its unique seascape, which is cushioned by mangroves that form channels and define the areas calm waters, and slow, relaxed lifestyle. "Pole pole" – slowly, slowly – is something said often, and sticking around for more than a couple of weeks usually results in visitors adopting the slow, easy gait and personality of Lamu's locals. Snorkelling, traditional dhow sails, bonfires, traditional drumming, museum and town tours, and drinks by the sunset are all par for the course on Kenya's most magical island; locals tell visitors that the island is what they make of it, and residents are always more than happy to facilitate an amazing time. Peak season in Lamu is between October and March; visitors looking to avoid torrential rains and cloudy waters should avoid visiting between May and late June.
Lamu Island is a short flight from Nairobi, Mombasa, or Malindi; the community's only airport is actually on another island, Manda, and accessible by a 5-10 minute boat ride. If you're planning a roadtrip, you'll be dropped of in Mokowe, on Kenya's mainland, a 5-10 minute 2-dollar boat-ride away. We don't recommend road trips for the squeamish traveller, as they often take the entire day, with multiple police check-points. Lamu and Manda Island are both deemed safe for tourism by international standards, but the mainland communities leading into the islands haven't yet been cleared by all nations, and so we recommend flying in if you're planning a trip. There are only a few cars in Lamu. Civilians get around most commonly by boat, walking, or donkey, making it easy to hop between villages on the island and experience the totality of the island. Recently, motorcycles have been introduced to the community, making trips between villages and borough quick and easy – some complain that they interfere with the ancient, ethereal nature of the island, but others find zipping across villages by the seafront exhilarating.
Lamu Island Personalized Trips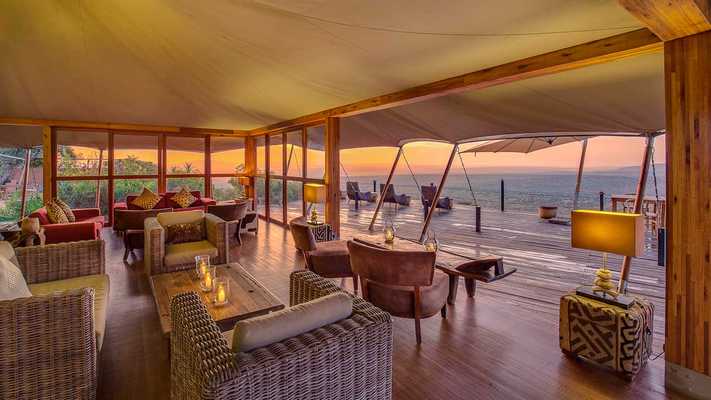 Kenya
Kenya Luxury Family Safari
Expert Choice Kenya is the original birthplace of Safari, and this luxury itinerary offers a unique blend of wildife, culture and incredibly varied landscapes. This family safari itinerary is tailored to offer thrilling adventures to families with young travelers with no age restrictions.