Zanzibar, Tanzania
Situated in the Indian Ocean approximately 22 miles (36 km) off of Tanzania's coast, the Zanzibar Archipelago comprises more than 50 islands. The largest and best known island is Zanzibar, which is also referred to locally as "Unguja Island." Zanzibar is a low lying coral atoll covering an area of 565 square miles (1,464 square km). Commonly known as the "Spice Island" it boasts stunning white sand beaches and warm, clear blue waters that make it a popular honeymoon destination, or a treat at the end of a grueling trek on Kilimanjaro or a dusty safari through Tanzania's game reserves.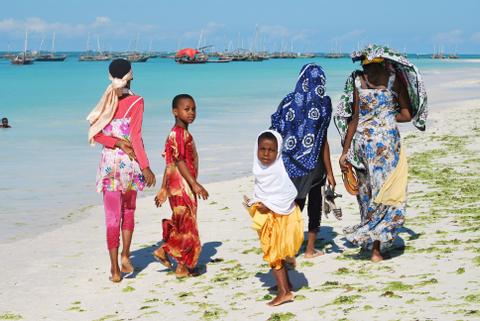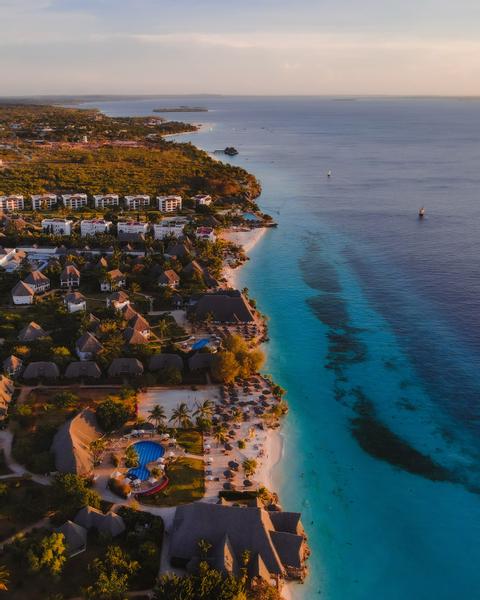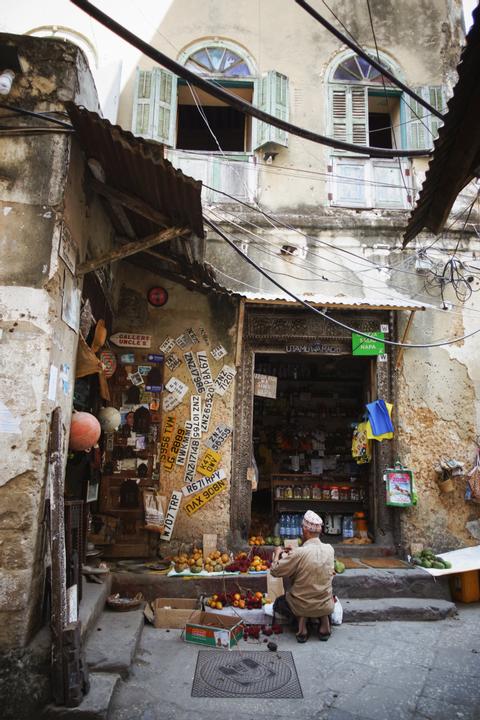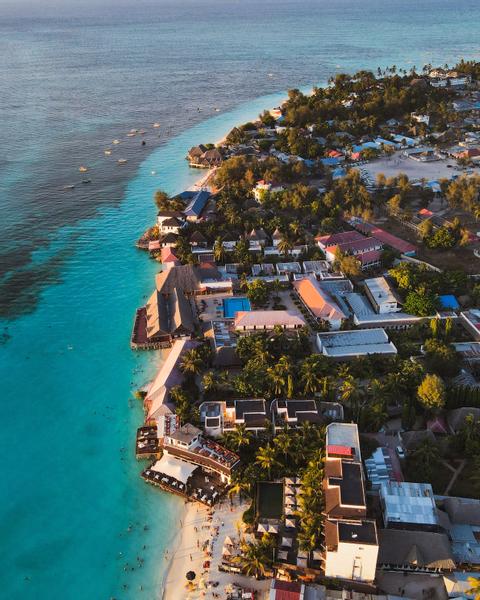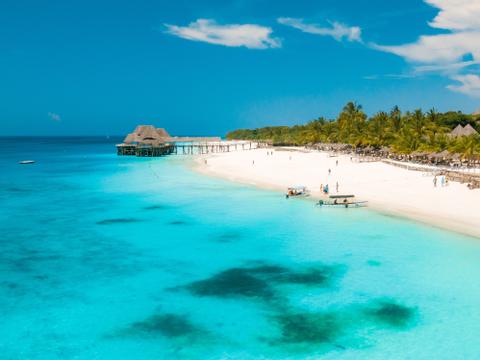 Centuries ago Zanzibar was a prosperous trading centre in East Africa with ivory, slaves, and spices as the main exports. In Stone Town, slave chambers still remain as a reminder of Zanzibar's dark past. Many spice farms that dot the island grow cloves, cinnamon, nutmeg, vanilla, cardamom, pepper, turmeric, cacao, ginger and spice tours are a popular half day excursion for tourists.
Stone Town is Zanzibar's capital city. It was constructed during the 19th century and flourished under the spice and slavery trade. The architecture of the old city remains much unchanged and reflects the influences of Arab, Persian, and Indian origins in Swahili culture. A labyrinth of narrow alleyways network through the Stone Town, which can be easily explored on foot leading to old Indian and Arab houses, mosques, and palaces. Hiring a guide to navigate Stone Town and explain its history, architecture and notable buildings is recommended. Stone Town is a UNESCO World Heritage Site.
The quality of the beaches on Zanzibar differ depending on the area of the island. Generally, the beaches on the northern end of the island around Nungwi and along the east coast of the island boast the stunning powdery white sand and turquoise blue waters. During low tide the ocean can recede 0.6 miles (1 km) or more on the east coast, making the beaches not suitable for swimming. Most lodges and resorts have swimming pools as an alternative. The beaches along the south and west coast of the island are beautiful but aren't quite as spectacular as the north or east coast, but they are not as tidal and it's possible to swim off the beaches. The best snorkeling and diving trips around Zanzibar are near the Mnemba Atoll in the north, and Menai Bay Conservation Area in the southwest.
Zanzibar offers a broad range of marine activities from diving and snorkeling, to fishing, kayaking, wind-surfing, and even kite-surfing. On land, explore Stone Town, the spice farms, or a walk through Jozani Forest in search of the endemic Zanzibar red colobus monkey.
There are accommodations in Zanzibar to fit every budget range, from backpacker hostels to five-star, all-inclusive resorts. Zanzibar is serviced by both international and domestic airports. For most visitors, Zanzibar is a beach extension after a safari or climb and flight times to Zanzibar from Arusha is approximately 1.5 hour and from Dar Es Salaam it is a mere 20 minutes.
Zanzibar is generally safe to explore on foot during the day but pickpockets are present, especially in Stone Town, so take care with bags and cameras while walking around the narrow streets. Women should avoid walking on secluded beaches even during the day. Both men and women should not walk outside the resort after dark.
It should be noted that Zanzibar is largely a Muslim community and their customs should be respected. We recommend both men and women cover their legs and arms in public places. During Ramadan, avoid eating or drinking in public during the day.
Coastal climate is typical of the tropics, high temperatures and some rainfall year round. The best times along the coast are from June to October and from December to March when there mostly sunny days with little rain. During November the wind patterns change and generally more rain is expected. April and May receive heavy, continuous rain and some lodges and resorts close during this time.
Zanzibar Personalized Trips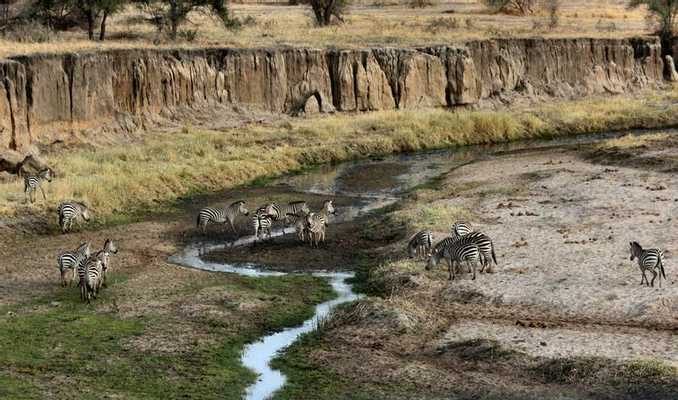 Tanzania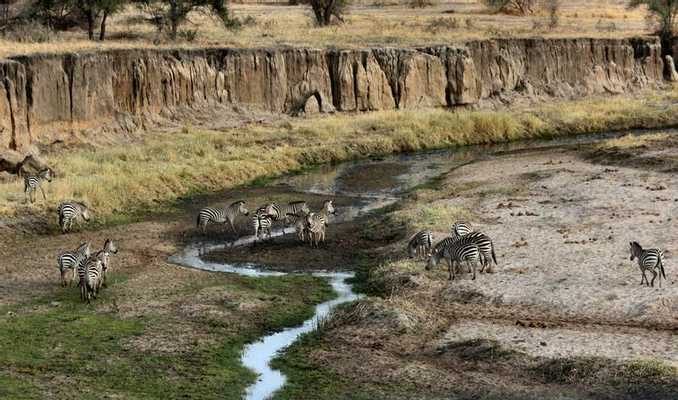 Tanzania
Tanzania Family Safari Classic
Expert Choice this classic family trip offers a unique blend of wildife, culture and incredibly varied landscapes. This family safari itinerary is tailored to offer thrilling adventures to families with young travelers with no age restrictions.